The Best of The Liver Meeting®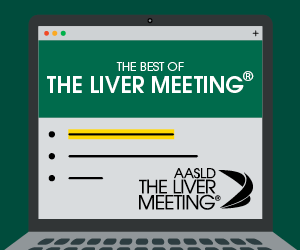 The Best of The Liver Meeting® 2018 highlights
key presentations from the meeting and
provides insights for patient care and ongoing
research.
View the summary slide decks by topic.
Practice Guidelines and Guidances
AASLD develops evidence-based practice
guidelines and practice guidances which are
updated regularly by a committee of hepatology
experts.
View the practice Guidelines and Guidances on
LiverLearning® or on the AASLD website.