The Best of The Liver Meeting®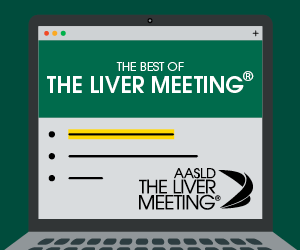 NOW AVAILABLE-The Best of The Liver Meeting® 2019 highlights
key presentations from the meeting and
provides insights for patient care and ongoing
research.
View and download the summary slide decks by topic.
Practice Guidelines and Guidances
AASLD develops evidence-based practice
guidelines and practice guidances which are
updated regularly by a committee of hepatology
experts.
View the practice Guidelines and Guidances on
LiverLearning® or on the AASLD website.