Clinical Hepatology Update 2017
5 (1 vote)
Recorded On: 06/03/2017
The 2017 Clinical Hepatology Course is a prime opportunity for hepatology professionals to stay updated on the state-of-the-art management of liver disease. Presentations will offer clinically relevant insights on many aspects in patient care in liver disease, and a chance to discuss controversies commonly seen in clinical practice with key leaders in the field.
This 1 1/2 day course will offer didactic lectures in 6 topic areas relevant to mid-level hepatology professionals. A breakout session titled Preventative Health Strategies in the Outpatient Management of Cirrhosis will feature a small, interactive discussion with session organizers and networking opportunities with other attendees.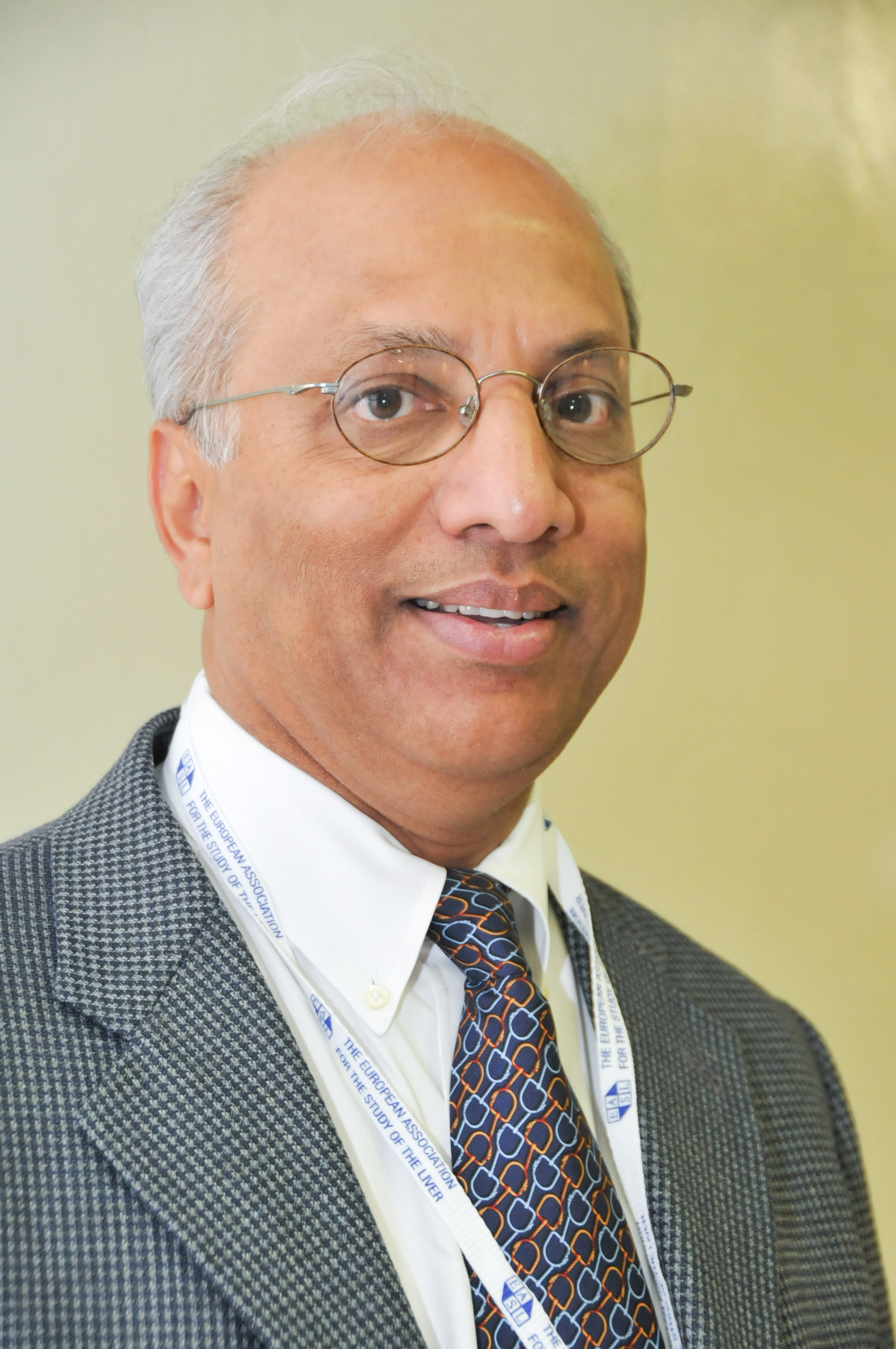 K. Rajender Reddy
$i++ ?>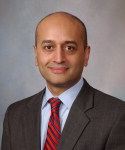 Jayant A. Talwalker
$i++ ?>
Frank Lammert
$i++ ?>
Christopher L. Bowlus
Dr. Christopher Bowlus obtained his medical degree at St. Louis University and completed his postgraduate training at University of California Davis and Yale University. Dr. Bowlus is Professor of Medicine and Chief of the Division of Gastroenterology and Hepatology at UC Davis. Dr. Bowlus conducts clinical and translational research in autoimmune liver diseases including primary biliary cholangitis and primary sclerosing cholangitis.

$i++ ?>
Bernd Schnabl
$i++ ?>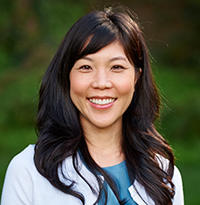 Jennifer C. Lai
Jennifer C. Lai, MD, MBA is a general/transplant hepatologist, associate professor of medicine at the University of California, San Francisco (UCSF) and director of the UCSF Advancing Research in Clinical Hepatology (ARCH) program. Her mission is to improve the lives of patients with end-stage liver disease both at an individual level—through exceptional patient-centered care—and at a system-wide level—through rigorous clinical investigation and effective dissemination of impactful research. Her research lies at the intersection of hepatology, liver transplantation, and geriatrics, focusing on the application of aging research principles to the care of liver transplant patients across their life-long journey from diagnosis of advanced chronic liver disease through long after liver transplantation. The foundation for her research is the NIH-funded Multi-Center Functional Assessment in Liver Transplantation (FrAILT) Study.
Dr. Lai earned her undergraduate degree from Stanford University and combined MD/MBA degrees from Tufts University. She completed residency at the New York Presbyterian Hospital-Columbia followed by gastroenterology and transplant hepatology fellowships at UCSF. She serves as Associate Editor for the American Journal of Transplantation, member for the Editorial Boards for HEPATOLOGY and for Liver Transplantation and standing member on the FDA Gastrointestinal Drug Advisory Committee.
$i++ ?>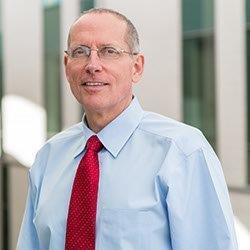 Michael B. Fallon
Michael B. Fallon, MD, FAASLD is Professor and Chair of the Department of Medicine at the University of Arizona College of Medicine – Phoenix (UACOMP). A national expert in transplant hepatology and pulmonary complications of cirrhosis, he is actively involved in translational and multicenter clinical studies of hepatopulmonary syndrome and portopulmonary hypertension. He has over 140 publications with 30 years of academic medicine experience including extensive patient care, education, leadership and clinical investigation in internal medicine. In his role as Chair of the Department of Medicine, Dr. Fallon provides executive leadership to many of the multidisciplinary programs at Banner – University Medical Center Phoenix, ten UACOMP divisions, and more than 160 residents and fellows.
Dr. Fallon has received numerous awards recognizing his accomplishments in academic medicine including teaching, research and innovation. Additionally, he has held numerous leadership positions in professional organizations including multiple committees of the American Association for the Study of Liver Disease, member of the American Board of Internal Medicine Transplant Hepatology Test Committee for 9 years and is a past senior associate editor of Clinical Gastroenterology and Hepatology. He also serves as the lead author for the Diseases of the Liver and Biliary System Chapters for Cecil Essentials of Medicine for the past 15 years.
$i++ ?>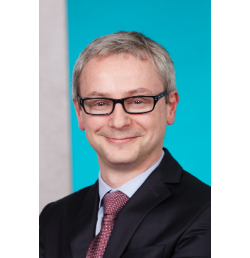 Juan G. Abraldes
Juan G. Abraldes, MD is a Transplant Hepatologist, Professor and Director of the Liver Unit at the University of Alberta, Edmonton, Canada. He gained his MD in 1995 from the University of Santiago de Compostela, Spain, and got his Board Certificate in Gastroenterology and Hepatology at the Liver Unit, Hospital Clinic, University of Barcelona (2000). He did a postdoctoral training at Yale University (2003–2004).
He has published over 200 manuscripts on the pathophysiology, diagnosis and management of end-stage liver disease. He has co-authored the international Baveno guidelines for the management of portal hypertension in 2005, 2010 and 2015. He is the co-author of the American Association for the Liver Clinical Guidance for the management of varices and variceal bleeding in cirrhosis. He was the chair of the AASLD Portal Hypertension Special Interest Group from 2017-2018.
$i++ ?>
Ram M. Subramanian
$i++ ?>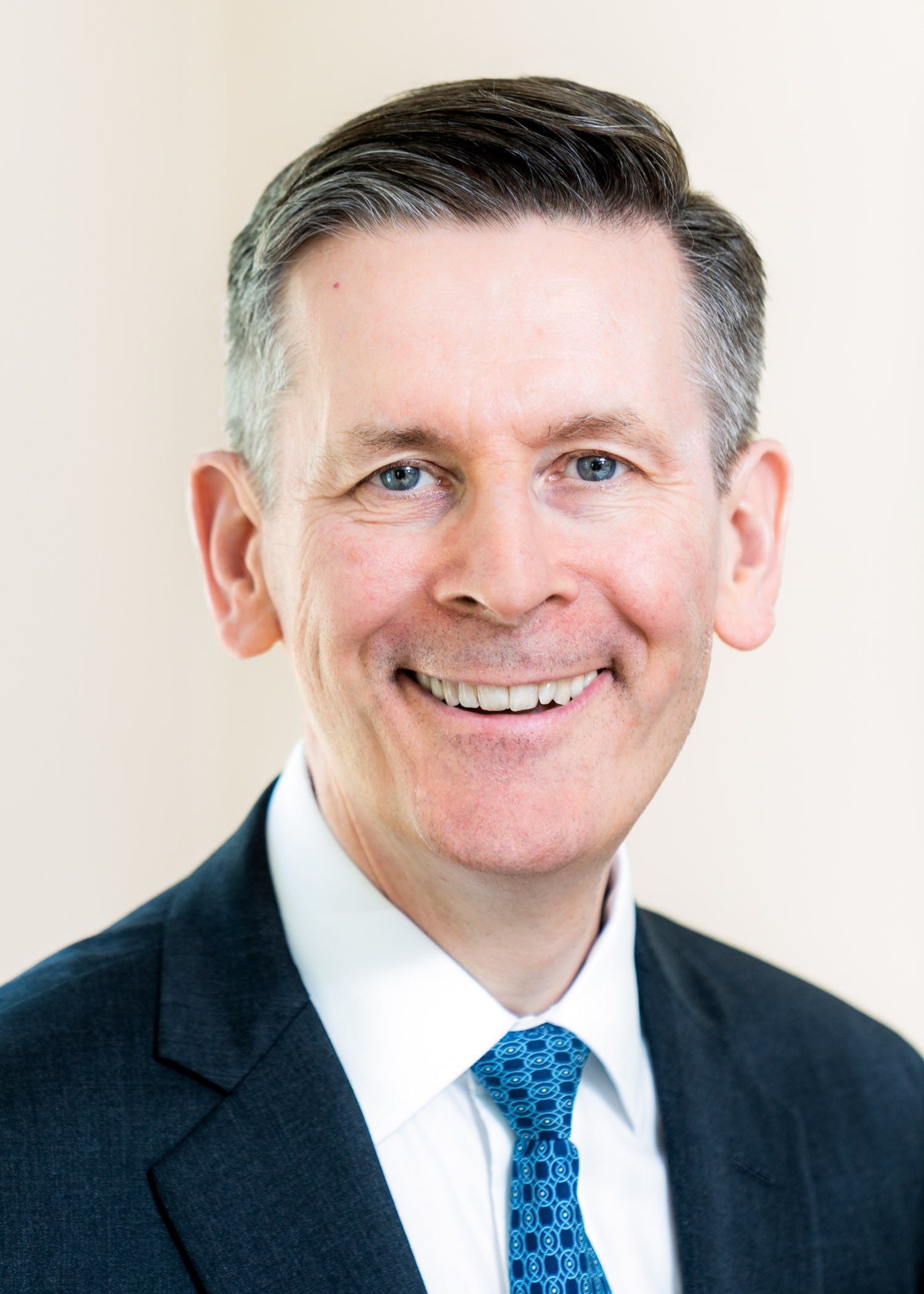 Michael R. Lucey
Dr Michael Ronan Lucey was born in Dublin, Ireland, and was educated at Trinity College, Dublin, graduating with the degrees of M.B., B.Ch in 1976. He was awarded an M.D. by thesis in 1985. He completed his internship at the Meath Hospital, Dublin and residency in Internal Medicine at the Federated Dublin Voluntary Hospitals. He was a fellow in Gastroenterology at Saint Bartholomew's Hospital, and a fellow in Liver Diseases in Kings College Hospital, both in London, England. In 1985 he came to the University of Michigan, first as a fellow and then as faculty in the Division of Gastroenterology. While at the University of Michigan, he became Medical Director of the liver transplant program. From 1995 to 2001, he was Director of Hepatology at the University of Pennsylvania. In 2001until the present, he has been Professor of Medicine, Chief of the Division of Gastroenterology and Hepatology at the University of Wisconsin School of Medicine and Public Health.
Dr Lucey's research interests include selection for and outcome of liver transplantation, alcoholic liver disease, and management of end-stage liver disease. Dr Lucey was president of the American Society of Transplantation in 2003. He was treasurer of the American Association for the Study of Liver Diseases from 2007 to 2010.
He was Editor in Chief of Clinical Liver Disease, the on-line educational journal of the AASLD from 2011 to 2017.
$i++ ?>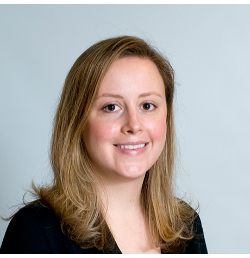 Kathleen E. Corey
Kathleen E. Corey, MD, MPH, MMSc is the Director of the MGH Non-Alcoholic Fatty Liver Disease (NAFLD) Clinic, Associate Program Director for the Medicine Residency for Clinical and Translational Research, a hepatologist who specializes in NAFLD, Physician Investigator in the CTEU, and an Assistant Professor of Medicine at HMS.
Dr. Corey's interests include clinical and translational research in NAFLD. She aims to better understand predictors of development and progression of NAFLD, the interplay between cardiovascular disease and NAFLD and the natural history of NAFLD in persons living with HIV (PLWH). She is the Co-PI for an R01 evaluating the role of tesamorelin, a growth hormone-releasing hormone for the treatment of NAFLD and is involved in an NIH-funded study on the prevalence, risk factors and treatment of NAFLD in PLWH.
Dr. Corey earned her MD at Duke University School of Medicine, her MPH from the University of North Carolina and her MMSc from Harvard Medical School. Prior to joining the faculty of MGH, she completed her training in Internal Medicine, Chief Residency, Gastroenterology and Advanced Hepatology and Liver Transplant at MGH.
$i++ ?>
Natalie J. Torok
$i++ ?>
R. Todd Stravitz
$i++ ?>
Michael L. Schilsky
Michael L. Schilsky, MD, FAASLD completed his medical education at the University of Chicago, Pritzker School of Medicine and then trained in internal medicine and gastroenterology at The Albert Einstein College of Medicine. After a post-doctoral training fellowship at the Liver Research Center of the Albert Einstein College of Medicine he joined the faculty there and rose to the rank of Associate Professor.
Dr. Schilsky moved to The Mount Sinai School of Medicine in 1989 to begin his work in the field of liver transplantation and was recruited in 2003 to the Weill Cornell Medical Center where he partnered with the transplant program at Columbia Presbyterian. Dr. Schilsky was again recruited in 2007 to Yale as Medical Director for the Liver Transplant program and rose to the rank of Professor of Medicine and Surgery. He also is a member of the NIH sponsored Acute Liver Failure Study Group and chairs their publications committee. He is a former UNOS Region 1 representative for the Liver and Intestine Committee and is the current Chair of the Special Interest Group for Liver Transplantation and Surgery sponsored by the American Association for the Study of Liver Disease (AASLD).
$i++ ?>
Patrick S. Kamath
$i++ ?>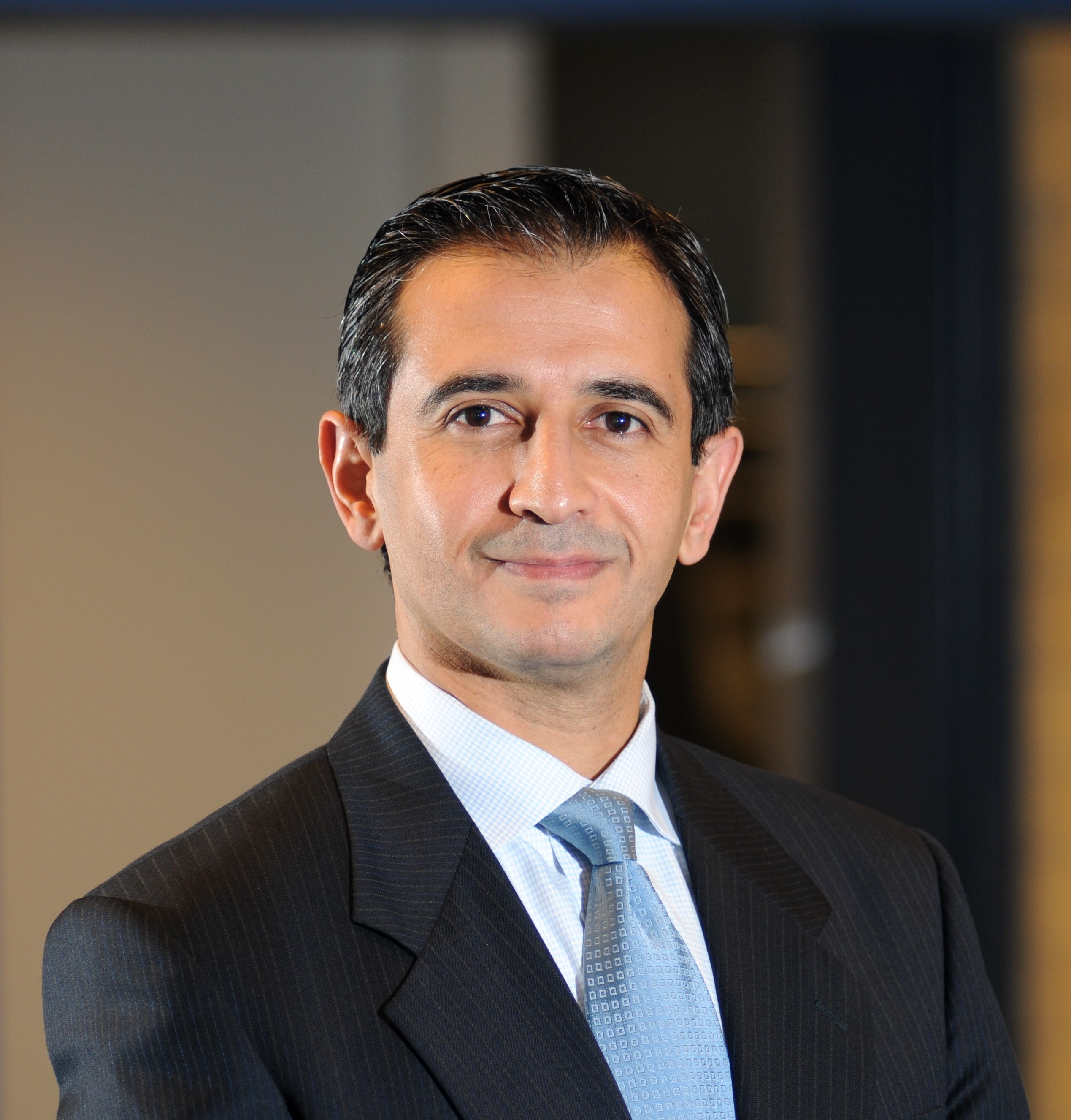 Hashem B. El-Serag
$i++ ?>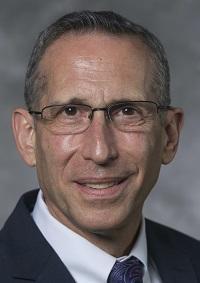 Saul J. Karpen
Saul J. Karpen, MD, PhD, FAASLD is pediatric hepatologist, Professor of Pediatrics, Raymond F. Schinazi Distinguished Biomedical Chair, Chief of the Division of Pediatric Gastroenterology, Hepatology, and Nutrition at Emory University School Medicine/Children's Healthcare of Atlanta. The overarching aim of his research is to understand cholestasis, with the goal of discovering and implementing rational molecular targets, focusing upon nuclear receptors and transporters. Recent research along these lines includes discovering genetic contributions to biliary atresia (BA; PKD1L1 and other genes) and use of IBAT inhibitors in global clinical studies of BA and other cholestatic diseases of childhood. On a national and international basis, he is engaged in leadership of the Liver Forum's Pediatric Cholestatic Disease Working Group and two NIDDK-supported consortia for liver disease: ChiLDReN and NASH CRN.
$i++ ?>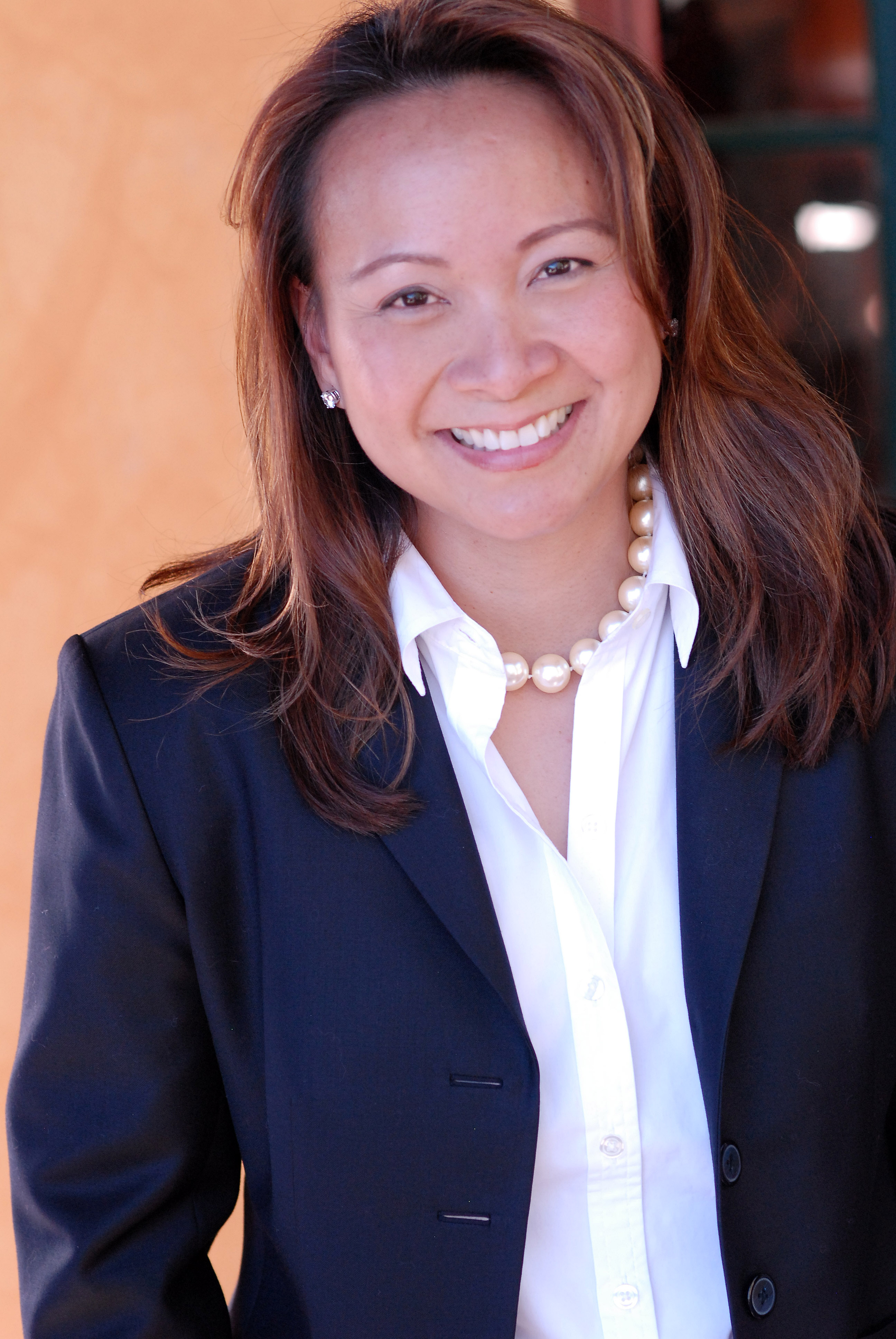 Tram T. Tran
Tram T. Tran, MD, FAASLD is the Medical Director of Liver Transplantation at Cedars-Sinai Medical Center and Professor of Medicine at Geffen UCLA School of Medicine. Dr. Tran has broad research interests in the areas of viral hepatitis B and C, liver disease in pregnancy and liver transplantation. She is an internationally recognized expert and NIH-funded researcher in the field of chronic hepatitis B, and is active in patient and community advocacy on hepatitis B prevention and treatment. She has authored and co-authored numerous abstracts, papers and chapters in these fields and published in journals.
$i++ ?>
Timothy J. Davern
$i++ ?>
Components visible upon registration.