2022 Webinar: HBV DNA Integration: Mechanisms, Pathogenesis and Clinical Relevance in Liver Disease Progression and Functional Cure
4.83 (6 votes)
Recorded On: 01/11/2022
The goal of this webinar is to review mechanisms of HBV DNA integration in the context of potential clinical relevance including HCC, clinical monitoring, treatment and emerging therapeutics towards a functional cure. Some questions to be explored re: HBV DNA integration in this webinar: What is it? How/when does it happen? What is its potential impact in liver disease pathogenesis and clinical outcome (e.g. HCC)? What are potential impact of HBV DNA integration on timing of treatment initiation, clinical monitoring and novel therapeutic development?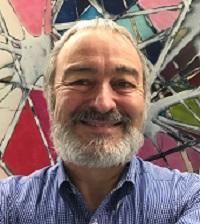 Stefan F. Wieland
Stefan Wieland, PhD is a group leader at the Department of Biomedicine, University Hospital Basel, Switzerland. He completed his doctoral training at the University of Zurich, Switzerland and his post-doctoral training at the University Hospital Freiburg, Germany and the Scripps Research Institute, La Jolla, CA where he continued for over 15 years as Staff scientist and Assistant Professor. The main focus of his research was the biology and pathogenesis of hepatitis B virus (and hepatitis C virus) infection.
Professor Wieland studied host pathogen interactions of hepatitis B virus (HBV) infection for over 20 years. These studies involved in vitro and small animal model systems and experimental HBV infection in chimpanzees. These studies established HBV as a stealth virus whereby it avoids detection by the host, nevertheless being sensitive to antiviral host responses. Recently, Stefan Wieland has expanded these studies to the virus host interactions in the liver of chronically HBV infected (CHB) patients in different disease phases.
$i++ ?>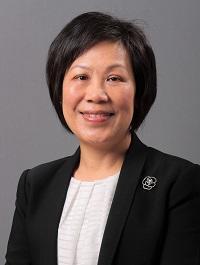 Irene O.L. Ng
Irene OL Ng, MD, FAASLD is a Chair Professor in Pathology, Loke Yew Professor in Pathology and Director of the State Key Laboratory of Liver Research for The University of Hong Kong. She is a clinical Anatomic Pathologist with a special interest in liver pathology. Her research focuses on the integrated functional genomics of liver cancer using genome-scale technologies coupled with clinical translational studies. She has an active program in the basic/translational research of liver cancer and HBV, using state-of-the art molecular approaches including genomics, transcriptomics, and single cell analysis, to address cancer pathogenesis, heterogeneity and tumor microenvironment. She is among the top 1% of most cited scientists of ISI Essential Science Indicators.
Professor Ng is the Director of State Key Laboratory of Liver Research of The University of Hong Kong, directing many successful scientific programs in liver research. She has served as Associate Editor or Editorial/advisory board member for major journals such as HEPATOLOGY, Nature Reviews Gastroenterology and Hepatology, and Gastroenterology. Ng is currently the Governing Board and Executive Council Member for the Asia-Pacific Primary Liver Cancer Expert Association (APPLE). She is the lead Principal Investigator for theme-based and group programs funded by the Research Grants Council and the Hong Kong SAR Government. She is also Board of Directors for non-profit organization locally. She has organized international, regional and local conferences in cancer, liver and stem cell research. As an active teacher and educator, she has taught in many undergraduate and postgraduate programs at HKU. She also mentored many clinical residents/fellows, postdoctoral research fellows, and faculties at Assistant/Associate Professor at The University of Hong Kong.
$i++ ?>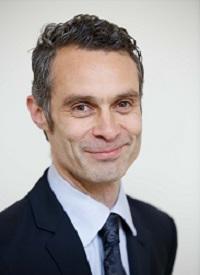 Patrick Kennedy
Patrick Kennedy, PhD is a Professor of Translational Hepatology & Consultant Hepatologist at Barts and The London School of Medicine & Dentistry, QMUL. He trained at University College Dublin before completing post-graduate training in Gastroenterology & Hepatology in London. In 2009 he was awarded a prestigious HEFCE Clinical Senior Lectureship and set up his own research group at Barts and The London School of Medicine.
Professor Kennedy's primary research focus is on HBV with a special interest in liver disease in young people. He leads the HBV service at Bart's Health with more than 6,000 chronic HBV infected patients under follow-up. He has produced novel work redefining disease phase in HBV, the foundation for the re-evaluation of treatment candidacy. He has authored or co-authored >70 peer reviewed publications, h-index 45, and he has edited a textbook of Gastroenterology and Hepatology. His research themes of viral immunology and age-related changes in CHB are the focus of his current work towards developing individualized treatment strategies and changing the current management paradigm in chronic infection.
$i++ ?>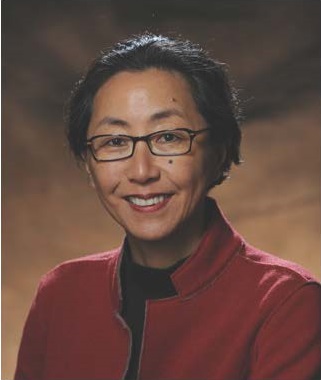 Kyong-Mi Chang (Moderator)
Kyong-Mi Chang, MD is Professor of Medicine in GI/Hepatology, University of Pennsylvania Perelman School of Medicine, with administrative leadership role as the Chief of Staff and Associate Dean for Research at the Corporal Michael J. Crescenz Veterans Affairs Medical Center in Philadelphia PA.
Dr. Chang is a translational investigator with expertise in immune pathogenesis of human viral hepatitis B and C. Dr. Chang received M.D. and Internal Medicine residency training from the Medical College of Pennsylvania, GI fellowship training at the University of California San Diego and postdoctoral research training in viral immune pathogenesis at the Scripps Research Institute. Since the mid 90's, Dr. Chang has examined distinct patient cohorts using state-of-the-art immunological methods and novel tools to identify immune and viral mechanisms of liver disease pathogenesis in patients with acute and chronic hepatitis B or C. Chang lab was the first to apply high dimensional imaging mass cytometry visualization of HBV-infected liver tissues, identifying close correlations between innate and adaptive immune parameters with hepatocellular injury and fibrosis. Dr. Chang has also been examining genetic underpinnings of metabolic liver disease in the VA's Million Veteran Program (MVP). Finally, Dr. Chang has been a member of the AASLD for over 2 decades, serving in various committees and meetings--currently as Chair of HBV SIG Basic Science Subcommittee.
$i++ ?>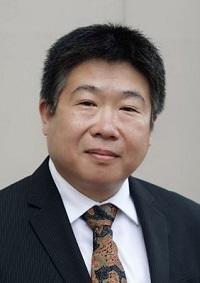 Haitao Guo (Moderator)
Haitao Guo, PhD is a Professor in the Department of Microbiology and Molecular Genetics, University of Pittsburgh School of Medicine, and the Co-Leader of Cancer Virology Program of Hillman Cancer Center, University of Pittsburgh Medical Center. His research is focused on the viral pathogenesis of hepatitis B virus (HBV) and antiviral discovery. The Guo laboratory aims at understanding the molecular mechanisms of HBV DNA replication and morphogenesis, with special focus on the biosynthesis and regulation of HBV covalently closed circular (ccc) DNA, which is the persistent form of HBV infection, and is the culprit for the failure of current antiviral therapies. His lab has also established the HBV cccDNA reporter cell line systems for high-throughput screening of cccDNA inhibitors. In addition, Dr. Guo studies the innate immunity and oncogenic signaling pathways that regulate HBV replication, as well as identification and characterization of host restriction factors that inhibit HBV infection and propagation in human hepatocytes. His lab is also investigating the molecular mechanisms of HBV-induced liver cancer and finding therapeutic targets.
Dr. Guo has been serving as editor and/or editorial board member for major journals such as Hepatology, Journal of Virology, Journal of Medical Virology, Antiviral Research, etc., and he has served as the standing member of NIH Virology B Study Section. He is currently the Co-Chair of the Hepatitis B Special Interest Group for the American Association for the Study of Liver Diseases (AASLD), Co-Chair of Virology Working Group of the International Coalition to Eliminate Hepatitis B (ICE-HBV), and member of the Scientific Advisory Council of International HBV Meeting. He has served as the co-organizer of the 2015 International HBV Meeting. Dr. Guo has published more than 80 papers with an H-index of 38. He holds 3 patents and two of them have been licensed to pharmaceutical companies. Dr. Guo has trained more than 30 graduate students and postdoctoral fellows. He has served as mentor for several NIH training grants. He has also served as mentor for a NIDDK K01 recipient. Dr. Guo has been awarded the Bruce Witte Fellow of Hepatitis B Foundation, 2017 IUSM Showalter Scholar, 2017 IUPUI Research Frontiers Trailblazer Award, 2019 IU Trustee's Teaching Award, and 2020 UPMC Hillman Senior Faculty Fellow for Innovative Cancer Research.
$i++ ?>
Key:
Complete
Next
Failed
Available
Locked
HBV DNA Integration: Mechanisms, Pathogenesis and Clinical Relevance in Liver Disease Progression and Functional Cure
Recorded 01/11/2022
13 Questions
Thank you for attending the FY21 Peer Reviewed Cancer Research Program Funding Opportunities in Liver Cancer webinar hosted by the Public Policy Committee on Monday, April 12. We greatly appreciate your feedback to continue providing quality hepatology education.