2022 Webinar: Applications of TIPS for Portal Hypertension: Entering a New Era
4.93 (15 votes)
Recorded On: 03/15/2022
This webinar will address endovascular management of portal hypertensive complications using TIPS. Speakers will assess evidence for the use of TIPS in the setting of portal and mesenteric vein thromboses and how this may impact portal HTN, survival, as well as transplant outcomes. Speakers will also discuss the standard and emerging indications for TIPS as well as future directions for TIPS management in portal HTN.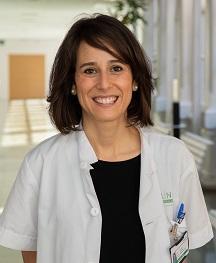 Virginia Hernandez-Gea
Virginia Hernández-Gea, MD, PhD is a interventional hepatologist at the liver unit at hospital clinic. She is fully dedicated to the management of patients with portal hypertension and vascular liver diseases as well as conducting liver catheterization procedures including TIPS. She also runs a translational laboratory focused on the understanding of the role of the liver endothelium in liver diseases.
Dr. Hernández-Gea is a member of the EASL Governing Board and author of more than 120 publications. She has serves as editorial boar member of Hepatology and Liver international. She is currently member of the Portal Hypertension Special Interest Group for the American Association for the Study of Liver Diseases (AASLD), Secretary of VALDIG (Vascular Liver Disease Interest Group) and faculty of Baveno. As an active teacher and educator, she has directed 5 doctoral thesis and is assistant professor at the university of Barcelona.
$i++ ?>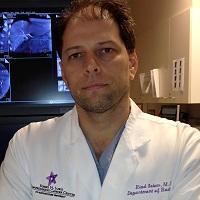 Riad Salem
Riad Salem, MD, MBA is Professor of Radiology, Surgery and Medicine, Vice-Chair, Image-Guided Therapy and Section Chief, Interventional Radiology in the Department of Radiology at Northwestern University in Chicago. His areas of interest include the use of image-guided techniques for the treatment of liver cancer including chemoembolisation, bland embolization and radioembolisation. He is a graduate of McGill University in Montreal, where he was recipient of the Wood Gold Medal and J Francis Award in Internal Medicine. He then completed his residency in Washington DC, a fellowship in interventional radiology (University of Pennsylvania), as well as a Master's in Business Administration (Finance).
Dr. Salem is a member of Alpha Omega Alpha medical honor society and a Fellow of the Society of Interventional Radiology. He has delivered >800 lectures nationally and internationally, and written extensively on the subject of interventional oncology and portal hypertension (TIPS), with over 370 publications, 28000 citations, and an h index of 92. His current research focus on: 1) hepatocellular carcinoma advances in minimally invasive therapies, 2) imaging methodologies following locoregional treatment, and 3) treatment of portal vein thrombosis in cirrhotics and non-cirrhotic using novel TIPS techniques, with conversion of untransplantable patients to transplant candidacy. He serves as PI of two, international, randomized phase III trials involving sorafenib +/- Y90 in HCC (STOP-HCC) and chemotherapy +/- Y90 in CRC (EPOCH); EPOCH was the first large-scale RCT to meet its endpoints in the field of interventional oncology. He was also lead investigator in LEGACY, the pivotal trial that lead to the FDA's first PMA device approval.
$i++ ?>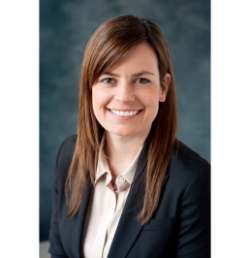 Elizabeth Verna (Moderator)
Elizabeth Verna, MD, MS is an Associate Professor of Medicine in the Center for Liver Disease and Transplantation and Division of Digestive and Liver Diseases at Columbia University, where she practices as transplant hepatologist. In addition, Dr. Verna has an active clinical research program in end-stage liver disease and liver transplantation and is the Director of Clinical Research for the Columbia University Transplant Clinical Research Center.
$i++ ?>
Key:
Complete
Next
Failed
Available
Locked
Applications of TIPS for Portal Hypertension: Entering a New Era
Recorded 03/15/2022
13 Questions
Thank you for attending the Applications of TIPS for Portal Hypertension: Entering a New Era webinar hosted by the Portal Hypertension: Clinical and Experimental Special Interest Group on Tuesday, March 15. We greatly appreciate your feedback to continue providing quality hepatology education.