2022 Webinar: The Art and Science of Managing Acute on Chronic Liver Failure
4.91 (11 votes)
In this webinar, we will introduce a case-based presentation focused on management principles for the patient with Acute on Chronic Liver Failure. Specific scenarios include whom to transplant, along with a discussion on the various international assessment systems (NACSELD, CLIF-ACLF, AARC ACLF). We will also discuss the impact of frailty, deconditioning and sarcopenia in hospitalized patients with ACLF. We will evaluate common challenging clinical scenarios such as unexplained leukocytosis, acute renal failure, and others. Finally, how to integrate a multidisciplinary team approach to the care of these patients with a focus on a Concurrent Care Model with Palliative Medicine.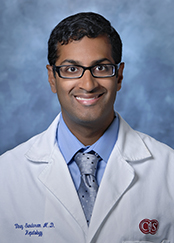 Vinay Sundaram
Vinay Sundaram, MD, MSc is currently an Associate Professor of medicine and Director of Hepatology Outcomes Research at Cedars-Sinai Medical Center. He completed medical school at NYU School of Medicine, followed by a residency at the University of Virginia, gastroenterology fellowship at the University of Pittsburgh, and a transplant hepatology fellowship at Beth Israel Deaconess Medical Center.
Dr. Sundaram has published more than 100 manuscripts including first authored papers in Gastroenterology, HEPATOLOGY, Journal of Hepatology and Liver Transplantation. He currently serves on the AASLD Acute on Chronic Liver Failure Special Interest Group's steering committee and is the current chair of the AASLD Membership and Mentorship Committee. He is also on the editorial boards of HEPATOLOGY, American Journal of Gastroenterology and Hepatology Communications and previously served as on the UNOS membership and professional standards committee.
$i++ ?>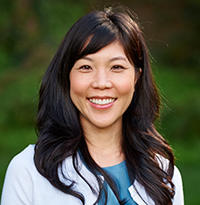 Jennifer C. Lai
Jennifer C. Lai, MD, MBA is a general/transplant hepatologist, associate professor of medicine at the University of California, San Francisco (UCSF) and director of the UCSF Advancing Research in Clinical Hepatology (ARCH) program. Her mission is to improve the lives of patients with end-stage liver disease both at an individual level—through exceptional patient-centered care—and at a system-wide level—through rigorous clinical investigation and effective dissemination of impactful research. Her research lies at the intersection of hepatology, liver transplantation, and geriatrics, focusing on the application of aging research principles to the care of liver transplant patients across their life-long journey from diagnosis of advanced chronic liver disease through long after liver transplantation. The foundation for her research is the NIH-funded Multi-Center Functional Assessment in Liver Transplantation (FrAILT) Study.
Dr. Lai earned her undergraduate degree from Stanford University and combined MD/MBA degrees from Tufts University. She completed residency at the New York Presbyterian Hospital-Columbia followed by gastroenterology and transplant hepatology fellowships at UCSF. She serves as Associate Editor for the American Journal of Transplantation, member for the Editorial Boards for HEPATOLOGY and for Liver Transplantation and standing member on the FDA Gastrointestinal Drug Advisory Committee.
$i++ ?>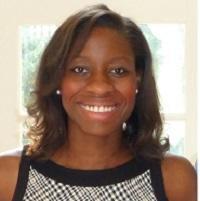 Nneka Ufere
Nneka N. Ufere, MD is a Transplant Hepatologist in the Division of Gastroenterology within the Department of Medicine at Massachusetts General Hospital and Harvard Medical School in Boston, MA. She attended Washington University in St. Louis School of Medicine where she completed her medical degree in 2012. She completed her residency training in internal medicine at Massachusetts General Hospital, where she also served as a Chief Medical Resident during the 2016-2017 academic year. She completed her Gastroenterology fellowship in 2020 and Transplant Hepatology fellowship in 2021 at Massachusetts General Hospital. She is currently pursuing a Master of Science in Clinical Epidemiology degree at the at the Harvard T. H. Chan School of Public Health.
Dr. Ufere's research interests center around palliative and supportive care and informed decision-making with the goal of developing interventions aimed at improving the quality of life and quality of care for patients with advanced liver disease and their caregivers. Her work is currently supported by a Clinical, Translational and Outcomes Research Award from the American Association for the Study of Liver Diseases and the Massachusetts General Hospital Physician Scientist Development Award. She is a past recipient of the NIH Loan Repayment Award, the American College of Gastroenterology Clinical Research Pilot Award and an Advanced/Transplant Hepatology Award from the American Association for the Study of Liver Diseases.
$i++ ?>
James Hanje (Moderator)
$i++ ?>
Rubeun Hernaez (Moderator)
$i++ ?>
Key:
Complete
Next
Failed
Available
Locked
The Art and Science of Managing Acute on Chronic Liver Failure
Select the "View On-Demand Recording" button to begin.
Select the "View On-Demand Recording" button to begin.
13 Questions
Thank you for attending the FY21 Peer Reviewed Cancer Research Program Funding Opportunities in Liver Cancer webinar hosted by the Public Policy Committee on Monday, April 12. We greatly appreciate your feedback to continue providing quality hepatology education.