2021 Webinar: Use of Serum and Imaging Biomarkers of NAFLD/NASH in Clinical Practice
4.17 (6 votes)
Recorded On: 02/17/2021
This on-demand webinar will update the audience on the most recent data in non-invasive testing (NITs) biomarkers in NAFLD/NASH (including use for staging, monitoring disease progression and response to therapy). We will focus on three key areas: serum-based biomarkers, imaging-based biomarkers and how to use combination or sequential NITs. At the conclusion of the webinar, learners will have an update on knowledge of various biomarkers in NAFLD and a path to apply best practices in their setting.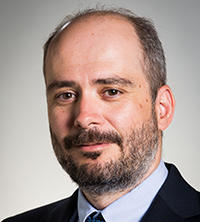 Emmanuel A. Tsochatzis
Emmanuel A. Tsochatzis, MD, PhD, MSc, FEBTM, FRCP is a professor of hepatology at the UCL Institute for Liver and Digestive Health in the Royal Free Hospital, London, UK and head of the Centre for Metabolic Liver Diseases. He leads the specialist multidisciplinary service in NAFLD at the Royal Free Hospital and has an active research program in NAFLD. His clinical and research interests include NAFLD, non-invasive fibrosis assessment, cirrhosis and portal hypertension. Professor Tsochatzis finished his specialty training and PhD in Hippokration General Hospital in Greece, before moving to the Royal Free Hospital for his post-doc research under Professor Andy Burroughs. Since 2019, he is a member of the Scientific Committee and Governing Board of EASL.
Professor Tsochatzis is the section editor for liver disease in BMC Gastroenterology and in the editorial board of Liver International. He was a member of the editorial board of HEPATOLOGY from 2017 to 2019. He is a member of the steering committee of the Baveno collaboration for portal hypertension. He led several international research collaborations resulting in more than 220 publications in peer reviewed journals. His work on the cost-effectiveness of non-invasive fibrosis tests has informed the WHO guidelines on diagnosis and treatment of both HBV and HCV. He designed and implemented a primary care pathway for NAFLD referrals to secondary care. He received funding for his research from NIHR, EASL and EU Horizon 2020.
$i++ ?>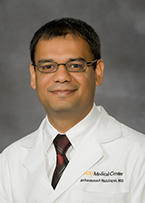 Mohammad Shadab Siddiqui
Mohammad Shadab Siddiqui, MD is an associate professor of medicine at Virginia Commonwealth University in the Division of Gastroenterology and Hepatology. His clinical and research interest are largely in nonalcoholic fatty liver disease (NAFLD). More specifically, he is interested in the liver-heart axis and metabolic complications of NAFLD. This research spans full spectrum on NAFLD that includes early disease, cirrhosis and post-LT NAFLD. He also has an interest in biomarker development and regulatory science. In his publications, he demonstrated the impact that NAFLD has on lipoprotein metabolism and the clinical implications of this impact. His work in the cirrhosis cohort attempted to better define cardiovascular risk assessment prior to liver transplantation. Furthermore, his publications have also provided additional insight on CVD after LT.

Dr. Siddiqui is a member of the Liver Forum and was the lead author on the NAFLD Case Definition manuscript. He is part of the AASLD Liver Transplantation Education Committee. Additionally, he is an active member of the AASLD NAFLD and Liver Transplantation SIG. He remains active within the NAFLD research space serving as the site-PI for multiple clinical trials and was the national PI for the multi-center NASH trial for the saroglitazar. He is also an active member of the NailNASH consortium, which is a multi-center collaboration between academic centers across the US that aims to better understand post-liver transplant NAFLD. In addition to his clinical and research involvement, he is an active teacher and educator at Virginia Commonwealth University. He mentors many trainees from undergraduates, post-graduate and medical students, residents and fellows.
$i++ ?>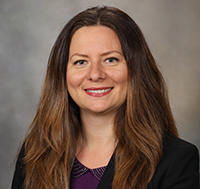 Alina M. Allen
Alina M. Allen, MD is an assistant professor of medicine in the Division of Gastroenterology and Hepatology and the director of the NAFLD Clinic at Mayo Clinic Rochester, Minnesota. She is an NIH-funded investigator in the field of nonalcoholic fatty liver disease (NAFLD) with clinical expertise in liver diseases before and after liver transplantation. Her research interest includes the development of noninvasive biomarkers for the diagnosis of nonalcoholic steatohepatitis (NASH) and pathways to improve the identification and management of patients with NAFLD. Her research program includes biorepositories/biomarker databases, longitudinal population-based studies of natural history and clinical trials.
Dr. Allen is actively involved in national societies as a member of the NAFLD Special Interest Group within the American Association for the Study for Liver Diseases (AASLD) and as a GRADE methodologist of the Clinical Practice Guideline Committee of the American Gastroenterology Association. She serves on the Editorial Board of HEPATOLOGY, the AASLD Publications Committee and the Annual Meeting Education Committee. She has served as chair of the AGA Abstract Committee for Non-Alcoholic Fatty Liver Diseases (NAFLD) and Non-Alcoholic Steatohepatitis (NASH) for the past three years.
$i++ ?>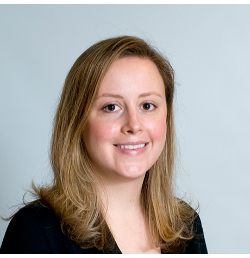 Kathleen E. Corey (Moderator)
Kathleen E. Corey, MD, MPH, MMSc is the Director of the MGH Non-Alcoholic Fatty Liver Disease (NAFLD) Clinic, Associate Program Director for the Medicine Residency for Clinical and Translational Research, a hepatologist who specializes in NAFLD, Physician Investigator in the CTEU, and an Assistant Professor of Medicine at HMS.
Dr. Corey's interests include clinical and translational research in NAFLD. She aims to better understand predictors of development and progression of NAFLD, the interplay between cardiovascular disease and NAFLD and the natural history of NAFLD in persons living with HIV (PLWH). She is the Co-PI for an R01 evaluating the role of tesamorelin, a growth hormone-releasing hormone for the treatment of NAFLD and is involved in an NIH-funded study on the prevalence, risk factors and treatment of NAFLD in PLWH.
Dr. Corey earned her MD at Duke University School of Medicine, her MPH from the University of North Carolina and her MMSc from Harvard Medical School. Prior to joining the faculty of MGH, she completed her training in Internal Medicine, Chief Residency, Gastroenterology and Advanced Hepatology and Liver Transplant at MGH.
$i++ ?>
Key:
Complete
Next
Failed
Available
Locked
Use of Serum and Imaging Biomarkers of NAFLD/NASH in Clinical Practice
Open to view video.
Open to view video.
Presenters: Emmanuel A. Tsochatzis, MD, PhD, MSc, FEBTM, FRCP, Mohammad Shadab Siddiqui, MD and Alina M. Allen, MD Moderator: Kathleen E. Corey, MD, MPH, MMSc
4 Questions
Please complete the following evaluation form to share your feedback on this activity.