2021 Webinar: The Use of Quantitative HBsAg in Clinical Practice
4.75 (4 votes)
Recorded On: 08/26/2021
Quantitative hepatitis B surface antigen has been available globally for over two decades and has been used in a variety of natural history publications, clinical research trials as well as drug development. There is extensive peer reviewed literature on the use of quantitative hepatitis B surface antigen, clinically, yet the international guidelines have not yet included quantitative hepatitis B surface antigen as either a recommendation and this tool is barely mentioned in these documents. The community is in great need of clinical guidance on how to use quantitative hepatitis B surface antigen since the test is now clinically and commercially available in most parts of the world and is a laboratory determined test in the United States through labs such as LabCorp and Quest. Clinical utility includes stratifying patients risk for liver cancer, viral transmission MTCT, on treatment response to medications and natural history of hepatitis B including the clearance of hepatitis B surface antigen, the current gold standard for association with improved clinical outcomes. Quantitative surface antigen could also be used to help stratify patients clinical status and phase of disease. A webinar focused on hepatitis B surface antigen quantification would be of great utility to the provider and patient community.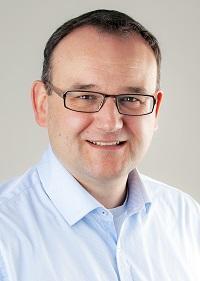 Markus Cornberg
Markus Cornberg, MD is a Professor of Infectious Diseases with a focus on Hepatology and Deputy Director of the Department of Gastroenterology, Hepatology and Endocrinology at the Medical School. Since 2019, he is Clinical Director Helmholtz Centre for Infection Research and Director of the Centre for Individualized Infection Medicine (CIIM). His clinical focus is the treatment of patients with infectious liver diseases. Prof. Cornberg has been involved as principal investigator in numerous clinical trials investigating new drugs for the treatment of viral infections of the liver. He was the first scientific secretary of the Competence Network Hepatitis (Hep-Net) in 2002.
Prof. Cornberg took over the management of Hep-Net in February 2005 and since 2007 the medical management of the German Liver Foundation. Since 2007, Prof. Cornberg coordinated the preparation of the S3 guideline on the management of hepatitis B virus infection. In 2012, he was the German representative for the drafting of the EASL Hepatitis B Guideline. From 2017 to 2020, he served on the Scientific Committee and Governing Board of the European Association for the Study of the Liver (EASL). His basic science research focus is the investigation of cellular immune responses for disease progression and treatment response in patients with viral hepatitis. Prof. Cornberg has published numerous original scientific papers as well as review and book chapters.
$i++ ?>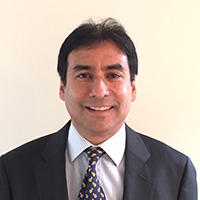 Marc Ghany
Marc G. Ghany, MD, MHSc, FAASLD is an investigator at the Liver Diseases Branch of the National Institute of Diabetes and Digestive and Kidney Diseases, and at Warren Grant Magnuson Clinical Center, National Institutes of Health, Bethesda. He is member the Physician Consortium for Practice Improvement for Hepatitis C, which is jointly sponsored by the American Medical Association and AASLD and serves on the hepatitis C Guidance panel which is jointly sponsored by the AASLD and Infectious Diseases Society of America. His work has been honored with the Regal Award for Excellence in Gastrointestinal and Liver Disease and with several NIDDK service awards including the Director's Award. He received his M.B. and B.Ch. from the Royal College of Surgeon's, Dublin, and Master of Health Sciences in Clinical Research, Duke University. He completed residency at the Hospital of Saint Raphael, New Haven, Connecticut, a fellowship in gastroenterology at Tulane University, New Orleans, and a clinical fellowship at the Liver Diseases Section, NIDDK. Dr. Ghany's focus is on translational research to improve the care and treatment outcomes of patients with chronic viral hepatitis.
$i++ ?>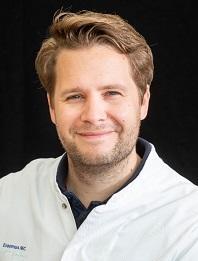 Milan J. Sonneveld
Milan J. Sonneveld, MD, PhD is a consultant Gastroenterologist and Hepatologist and certified epidemiologist working at the department of Gastroenterology and Hepatology of the Erasmus MC University Medical Center in Rotterdam, the Netherlands. He completed his clinical and research training at the Erasmus University, as well as the Netherlands Institute for Health Sciences and the Harvard T.H. Chan School of Public Health.
Dr. Sonneveld's clinical interests include viral hepatitis, end-stage liver disease and liver transplantation. His research work is focused on improving the care for patients with viral hepatitis with specific attention given to optimizing the treatment of patients with chronic hepatitis B. He is initiator and member of the steering committee of several international research consortia investigating novel methods for non-invasive assessment of liver fibrosis and strategies to optimize finite antiviral therapy in HBV. He is chairman of the Dutch HBV guideline committee and serves as a consultant for numerous pharmaceutical companies and other stakeholders in the field of viral hepatitis.
$i++ ?>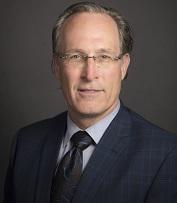 Robert Gish (Moderator)
Robert G. Gish, MD AGAF, FAST, FAASLD is currently an Adjunct Professor of Medicine at the University of Nevada Schools of Medicine in Las Vegas and in Reno. He serves as an Adjunct Professor of Pharmacy at Skaggs School of Pharmacy and Pharmaceutical Sciences at UCSD, a Clinical Professor of Medicine at Loma Linda University as well as a Staff Physician at Loma Linda University's Liver Transplant Clinic in Las Vegas. In addition, he is also Medical Director of the Asia Pacific Health Foundation in San Diego, CA and of the Hepatitis B Foundation in Doylestown, Pennsylvania.
Dr. Gish has served on the editorial boards of American Journal of Gastroenterology, HEPATOLOGY, Journal of Hepatology, Digestive Diseases and Sciences and Gastroenterology, among many others. He co-authored a public health policy for liver health in Vietnam focusing on HBV and is also assisting with the development of viral hepatitis health care policies in Georgia, Armenia, and the Philippines. He was a major early contributor to decipher methods for the detection of hepatitis B and C virus and characterizing their epidemiology and clinical presentation in humans. He was involved in studies that led to the genotypic classification strategies and methods now in use worldwide. He has published more than 700 original articles, abstracts, and book chapters. Dr. Gish is currently seeing patients in-person and via telemedicine at various clinics in San Diego, San Jose, Santa Rosa, Folsom, Valley Springs and via TeleMed2U.
$i++ ?>
Harry L.A. Janssen (Moderator)
Harry L.A. Janssen, MD, PhD, FAASLD is a Professor of Medicine at the University of Toronto, Chief of Hepatology and Director of the Toronto Centre of Liver Disease at University Health Network, Toronto General Hospital. He obtained his PhD at the Erasmus University in Rotterdam, The Netherlands on the role of immune modulating therapy in chronic hepatitis B and worked as Research Fellow in Hepatology at the Center of Basic Research in Digestive Diseases in the Mayo Clinic. Dr. Janssen has coordinated numerous international multicenter clinical and translational studies on the natural history and treatment for chronic viral hepatitis and other liver diseases. His clinical and translational research aiming for immunological control and cure of hepatitis B and C has led to several novel treatment concepts. Based on publications and citations he is currently ranked as the global top-rated expert in chronic hepatitis B (Expertscape). His research contributions include sustained federal funding (greater than 20 years), over 520 peer reviewed publications, an H-index of 101, and over 50,000 citations (Google Scholar).

Dr. Janssen is a leading scientist in the field of vascular disorders of the liver, in addition to his longstanding expertise in antiviral therapy of chronic viral hepatitis. He is a member of the EASL Guideline Committees for both Hepatitis B and for Vascular Liver Disease. He is also the Chair of the AASLD Special Interest Group (SIG) for Hepatitis B, Chair of the Global Hepatitis Summit, and the Chair of HBV Forum providing scientific guidance to industry, regulatory bodies (FDA and EMA) and the academic communities in the areas of liver drug and diagnostic development. He has acquired over $50 million USD in research funding from many different organizations among which NIH, European Commission, CIHR, NWO and ZonMW. He has received several prestigious international awards and has mentored over 50 PhD students, many of whom have taken leadership positions in the field of Hepatology or Virology.
$i++ ?>
Key:
Complete
Next
Failed
Available
Locked
The Use Quantitative HBsAg in Clinical Practice
Recorded 08/26/2021
13 Questions
Thank you for attending The Use Quantitative HBsAg in Clinical Practice webinar hosted by the Hepatitis B Special Interest Group on Wednesday, August 11. We greatly appreciate your feedback to continue providing quality hepatology education.