2021 Webinar: PSC and Hepatic Fibrosis: An Update from the Field
4.86 (7 votes)
Recorded On: 10/29/2021
This webinar coincided with PSC Awareness Day. We highlighted PSC in terms of disease pathology and curative options open to patients suffering from PSC. The goals of the webinar are obtaining both basic and clinical scientific updates on the work and treatment strategies focusing on potential anti-fibrotic therapies and to shed light on PSC progression and the PSC Partners Seeking a Cure work.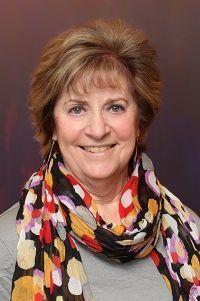 Ricky Safer
Ricky Safer is a PSC patient, Founder and CEO of PSC Partners Seeking a Cure, a 501(c)(3) non-profit organization launched in 2005 with the mission to provide education and support to PSC patients, families, and caregivers, as well as to raise funds to research causes, treatments, and cures for primary sclerosing cholangitis. PSC Partners, in collaboration with the NIH, created a patient-reported Registry that currently houses the data of 1900 participants. With its Canadian affiliate, PSC Partners has awarded over $4 million in grants to support promising international PSC research. To facilitate research, PSC Partners obtained a disease-specific unique ICD-10 code for PSC. In 2020, PSC Partners presented to the FDA and drug developers an all-day Externally-Led Patient Focused Drug Development (PFDD) Meeting to bring the patient voice into drug development. In 2019, PSC Partners was awarded the Chan-Zuckerberg Initiative Rare As One grant to create a collaborative research network.
Safer serves on the steering committees of the PSC Forum and the Childhood Liver Disease Research Network Patient Advocacy Group, and on the External Advisory Committee of the Mayo Clinic Chris M. Carlos and Catharine-Nicole Jockisch Carlos Endowment. She has presented at the AASLD Emerging Trends Conference "Cholangiopathies: The Dawn of Curative Treatments?", Childhood Liver Disease Research Network (CHiLDReN) Meeting, Consortium for Autoimmune Liver Diseases (CALiD) Meetings, PSC Forum Meetings and the Center for Autoimmune Liver Disease (CALD) Symposia. She contributed Registry data and was an author for posters at the Liver Meeting and at the EASL Meeting. She authored articles in Healio Hepatology to highlight the differences between PSC and PBC following the PBC name change. She was an author of several articles published on Registry data and on PSC PRO's that appeared in AASLD Hepatology, Clinical Gastroenterology and Hepatology, and Hepatology Communications. She is profoundly committed to PSC Partners, which includes thousands of PSC patients, and a community of unwavering PSC researchers who are tirelessly working towards treatments and a cure.
$i++ ?>
Robert C. Huebert
Robert C. Huebert, MD is Associate Professor of Medicine at Mayo Clinic in Rochester, MN. He is a transplant hepatologist and is the current Program Director for the Advanced Transplant Hepatology Fellowship Program. He is also an NIH-funded physician-scientist with primary research interests in cholestatic fibrogenesis and epigenetics. Additionally, his laboratory has done innovative studies in biliary regenerative medicine including work on pluripotent stem cell-derived cholangiocytes, biliary biostents, and mesenchymal stromal cell therapy for biliary pathologies.
Dr. Huebert is an Associate Editor for American Journal of Physiology: GI and Liver Physiology and serves as an editorial board member for Hepatology. He has also served on the American Association for the Study of Liver Diseases (AASLD) Research Awards Committee and was Chair of the Abstract Review Committees for AASLD and DDW in Molecular Biology and Stem Cell Biology.
$i++ ?>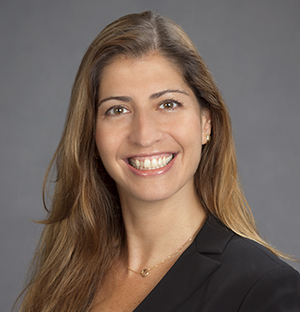 Cynthia Levy
Cynthia Levy, MD, FAASLD is a Professor of Medicine in the Division of Digestive Health and Liver Diseases and is the Associate Director of the Schiff Center for Liver Diseases at the University of Miami. She was awarded the Arthur Hertz Endowed Chair in Liver Diseases. Dr. Levy received her M.D. from Universidade Federal do Rio de Janeiro (UFRJ). She completed house staff training both at her home University and subsequently at University of Miami/Jackson Memorial Hospital, in Miami, FL. Dr. Levy completed her three-year Gastroenterology Fellowship at Mayo Clinic in Rochester, Minnesota, and a one-year Transplant Hepatology Fellowship at University of Florida in Gainesville, FL.
Dr. Levy's clinical research program focuses on clinical trial development and conduct for autoimmune and cholestatic liver diseases, and in the study of porphyrias. Dr. Levy is a member of the steering committee for the International Primary Sclerosing Cholangitis Study group (IPSCSG) and serves as the Chair for the TARGET-Primary Biliary Cholangitis (PBC) national registry. She is a steering committee member for the Cholestatic and Autoimmune Liver Diseases SIG in AASLD, where she also serves as the vice-chair for the Practice Guidelines Committee. In addition, she advises several patient support groups and Foundations. Dr Levy's expertise is recognized internationally.
$i++ ?>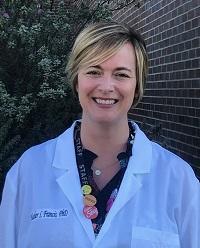 Heather L. Francis (Moderator)
Heather L. Francis, PhD, FAASLD is an expert in cholangiocyte biology and cholestatic liver disease with a specific focus on the paracrine role of mast cells during liver damage. Her work has demonstrated a direct relationship between cholangiocytes and mast cells and shown that mast cells drive liver disease progression, and specifically fibrosis. Dr. Francis has shown that treatment with OTC drugs block mast cell migration and activation and subsequently, ameliorate liver damage. During her time as an independent researcher, Dr. Francis has contributed 17 senior author original manuscript publications, including 7 articles in Hepatology.
Professor Francis currently serves on the editorial/advisory board member for major journals such as Hepatology and is an Associate Editor for Seminars in Liver Disease. She is currently on the steering committee for the Liver Fibrosis Special Interest Group and a member of the Basic Science Research Committee for the American Association for the Study of Liver Diseases (AASLD). Dr. Francis is currently serving as the chair of the Hepatobiliary Pathophysiology NIH CSR study section (2020-2022). She is the lead Principal Investigator on two NIH NIDDK funded awards regarding the role of mast cells in both cholestatic liver injury and non-alcoholic fatty liver disease. Dr. Francis is also a VA Research Career Scientist and oversees an active VA Merit. In the past, Dr. Francis was an awardee of a PSC Partners Seeking a Cure Research grant and continues to serve this organization as an ad-hoc grant reviewer. As a prolific educator, she has mentored over 50 trainees from high school students to undergraduate, medical, Masters' and PhD students, clinical residents/fellows, postdoctoral research fellows, and faculty at Assistant/Associate Professor rank from Indianan University.
$i++ ?>
Key:
Complete
Next
Failed
Available
Locked
PSC and Hepatic Fibrosis: An Update from the Field
Recorded 10/29/2021
13 Questions
Thank you for attending the PSC and Hepatic Fibrosis: An Update from the Field webinar hosted by the Liver Fibrosis Special Interest Group on Friday, October 29. We greatly appreciate your feedback to continue providing quality hepatology education.