2021 Webinar: Promoting Equity, Diversity and Inclusion in Communication Near the End of Life
5 (3 votes)
Recorded On: 09/30/2021
The purpose of this webinar is to present strategies to approach patient and family communication near the end-of-life in the setting of advanced liver disease with a focus on issues related to equity, diversity and inclusion. Patients with advanced liver disease experience high symptom burden, emotional distress, and prognostic uncertainty which makes them particularly vulnerable to suboptimal end-of-life care. In addition, prior work from other serious illnesses has highlighted the influence of cultural background including race, ethnicity, religion, sexual orientation, gender and other forms of identity on patients' end-of-life care experiences and outcomes. In this webinar we will present a series of case scenarios that highlight the importance of approaching end-of-life communications with cultural humility and strategies to develop patient- and family-centered communication skills that acknowledge their voices, concerns, values, and lived experiences. The webinar will include a panel session, case-based presentations, and audience questions and discussion. The panel will consist of physicians with professional expertise that includes hepatology, palliative care, health services research, and health disparities research, and the intended audience is clinicians who provide care to people with liver diseases and their families and informal caregivers.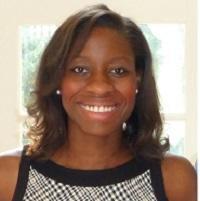 Nneka Ufere
Nneka N. Ufere, MD is a Transplant Hepatologist in the Division of Gastroenterology within the Department of Medicine at Massachusetts General Hospital and Harvard Medical School in Boston, MA. She attended Washington University in St. Louis School of Medicine where she completed her medical degree in 2012. She completed her residency training in internal medicine at Massachusetts General Hospital, where she also served as a Chief Medical Resident during the 2016-2017 academic year. She completed her Gastroenterology fellowship in 2020 and Transplant Hepatology fellowship in 2021 at Massachusetts General Hospital. She is currently pursuing a Master of Science in Clinical Epidemiology degree at the at the Harvard T. H. Chan School of Public Health.
Dr. Ufere's research interests center around palliative and supportive care and informed decision-making with the goal of developing interventions aimed at improving the quality of life and quality of care for patients with advanced liver disease and their caregivers. Her work is currently supported by a Clinical, Translational and Outcomes Research Award from the American Association for the Study of Liver Diseases and the Massachusetts General Hospital Physician Scientist Development Award. She is a past recipient of the NIH Loan Repayment Award, the American College of Gastroenterology Clinical Research Pilot Award and an Advanced/Transplant Hepatology Award from the American Association for the Study of Liver Diseases.
$i++ ?>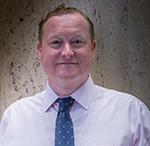 Christopher Woodrell
Christopher Woodrell, MD, MS is a health services researcher and board-certified internist and palliative care physician at the Icahn School of Medicine at Mount Sinai in New York City, where he is an appointed Assistant Professor. He is also Staff Physician within the Geriatric Research, Education and Clinical Center (GRECC) at the James J. Peters VAMC in the Bronx, NY. He received his Medical Doctorate, Internal Medicine Training, and Hospice and Palliative Medicine fellowship training at Mount Sinai.
Dr. Woodrell's career goal is to help improve quality of life experienced by people facing advanced liver disease and liver cancer. His research focus is developing and testing early palliative care interventions for people with hepatocellular carcinoma and their family caregivers. He completed undergraduate training in biochemistry at Swarthmore College in Pennsylvania.
$i++ ?>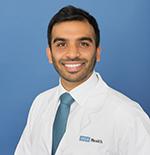 Arpan A. Patel
Aran A. Patel, MD, PhD is a transplant hepatologist and health services researcher at the David Geffen School of Medicine at UCLA. He is also a staff physician at the West Los Angeles Veterans Affairs Center and core investigator at the VA Center for the Study of Healthcare Innovation, Implementation and Policy (CSHIIP) in Los Angeles. He performed his residency in Internal Medicine at the Hospital of the University of Pennsylvania, followed by fellowship in gastroenterology at UCLA and fellowship in Transplant Hepatology at Mount Sinai. He completed a PhD in Health Policy and Management at the Fielding School of Public Health at UCLA in 2020.
Dr. Patel's career goal is to ensure that patients with advanced liver disease receive high-value care that optimizes their quality of life. His research goal is to understand ways that principles of palliative care can be integrated in management of these patients and their caregivers.
$i++ ?>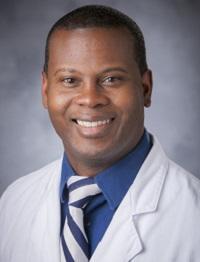 Julius Wilder
Julius Wilder, MD, PhD, is an Assistant Professor of Medicine at Duke University School of Medicine in Durham, North Carolina, and is on faculty at Duke Regional Hospital and the Duke Clinical Research Institute. He received his medical degree from Duke School of Medicine and completed his residency at Duke Hospital. He then completed his fellowships in gastroenterology and transplant hepatology at Duke School of Medicine. Dr. Julius Wilder obtained the first combination MD/PhD in Medical Sociology in the history of Duke University.
Dr. Wilder studies how fundamental causes of disease like race, gender, education, and wealth contribute to adverse health outcomes and health disparities. His research has highlighted the need for increased minority participation in clinical trials and documented the safety and efficacy of direct-acting antivirals for treating hepatitis C in African Americans. Dr. Wilder is a principal investigator or co-principal investigator on multiple clinical trials in hepatology and has received research awards for his work on social determinants of disparities in gastroenterology and hepatology, including the 2018 AASLD Foundation Clinical, Translational, and Outcomes Research Award.
$i++ ?>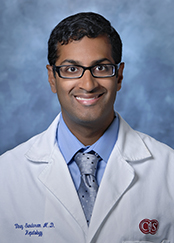 Vinay Sundaram (Moderator)
Vinay Sundaram, MD, MSc is currently an Associate Professor of medicine and Director of Hepatology Outcomes Research at Cedars-Sinai Medical Center. He completed medical school at NYU School of Medicine, followed by a residency at the University of Virginia, gastroenterology fellowship at the University of Pittsburgh, and a transplant hepatology fellowship at Beth Israel Deaconess Medical Center.
Dr. Sundaram has published more than 100 manuscripts including first authored papers in Gastroenterology, HEPATOLOGY, Journal of Hepatology and Liver Transplantation. He currently serves on the AASLD Acute on Chronic Liver Failure Special Interest Group's steering committee and is the current chair of the AASLD Membership and Mentorship Committee. He is also on the editorial boards of HEPATOLOGY, American Journal of Gastroenterology and Hepatology Communications and previously served as on the UNOS membership and professional standards committee.
$i++ ?>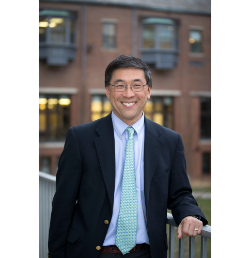 Raymond Chung (Moderator)
Raymond Chung, MD, FAASLD is Director of Hepatology and the Liver Center, Vice Chief of Gastroenterology and the Kevin and Polly Maroni Research Scholar atMassachusetts General Hospital. He has been an internationally recognizedresearcher in the areas of HCV virology and pathogenesis. He directs an NIHCooperative Center for Human Immunology centered on HCV, and is co-PI of theHarvard HBV Consortium of the NIH HBV Research Network. He is contact PI of hisDivisional T32 Training Grant, and holds several NIH R01 grants and an NIH K24Mentorship Award.
He was recently Associate Editorof HEPATOLOGY and has previously served as a Councilor at Large for the AASLD.He has also served as co-Chair of the AASLD/IDSA HCV Guidance panel which ischarged with issuing treatment recommendations for hepatitis C. He has authoredmore than 300 original articles, reviews, and editorials.
$i++ ?>
Key:
Complete
Next
Failed
Available
Locked
Promoting Equity, Diversity and Inclusion in Communication Near the End of Life
Recorded 09/30/2021
13 Questions
Thank you for attending the Promoting Equity, Diversity and Inclusion in Communication Near the End of Life webinar hosted by the Membership and Mentorship Committee and Inclusion and Diversity Committee on Thursday, September 30. We greatly appreciate your feedback to continue providing quality hepatology education.