2021 Webinar: NASH as a Cause of Hepatocellular Carcinoma
4.62 (8 votes)
Recorded On: 06/16/2021
Learn about epidemiology of NASH-HCC, differences in NASH-HCC compared to other etiologies and prevention and management of NASH-HCC. Presenters will discuss the rising burden of NASH-HCC such as its contribution to liver transplant, morbidity and mortality and cost. Along with differences in gender, presentation, prognosis and screening data, prevention, treatments such as resection versus liver transplant versus other therapies.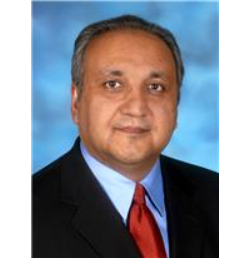 Zobair M. Younossi
Zobair M. Younossi, MD, MPH, FAASLD is the President of Inova Medicine, Inova Health System as well as Professor and Chairman of the Department of Medicine at Inova Fairfax Medical Campus in Falls Church, Virginia. He is also Chair of Clinical Research at the same institution. Dr. Younossi earned his medical degree from the University of Rochester School of Medicine and Dentistry in Rochester, NY and completed his residency in internal medicine with a fellowship in gastroenterology and hepatology at Scripps Clinic and Research Foundation in La Jolla, California. He initially served as Staff Hepatologist and Senior Researcher at the Cleveland Clinic Foundation in Cleveland, Ohio before establishing the Center for Liver Diseases at Inova Fairfax Hospital, which is now renowned for research related to outcomes research in liver disease and clinical, health services and translational research in non-alcoholic fatty liver disease (NAFLD). He has served as Vice President of Research for Inova Health System and currently serves as its Chair of Research.
Over the past three decades, Dr. Younossi has pioneered research in NAFLD and has been a leader in the field of patient-reported outcomes (PROs), economic assessment and other areas of outcomes research in liver disease. He leads a number of international efforts related to NAFLD and PROs in liver disease though global collaborations, including the Chair of Global NASH Council and the Global Liver and NASH Registries. Dr. Younossi has authored over 590 articles, 3 books, 6 journal supplements, over 25 book chapters and over 900 abstracts at the international scientific meetings.
$i++ ?>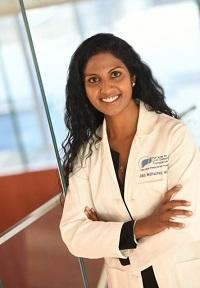 Julia J. Wattacheril
Julia Wattacheril, MD, MPH is an associate professor of medicine and director of the Nonalcoholic Fatty Liver Disease program at Columbia University Irving Medical Center. Her clinical and translational work spans the multidisciplinary care of NAFLD patients at all stages of their disease to the investigation of rare genetic variants influencing the development and progression of NAFLD before and after liver transplantation. She currently leads an interdisciplinary research group using semi-automated techniques to identify at-risk and protected phenotypes within the electronic health record (EHR) for genomic analysis. Of particular interest for clinical outcomes discovered through EHR phenotyping include rapid progression to advanced liver disease, need for transplantation and hepatocellular carcinoma.
Dr. Wattacheril is the lead principal investigator for several clinical trials in and serves as the clinical lead for the liver precision medicine initiative at Columbia. Her early pilot work with proteomics and lipidomics in the development of nonalcoholic steatohepatitis (NASH) led to her current efforts investigating the transcriptomic signatures associated with metabolic reprogramming associated with fibrotic NASH. She co-led a multicenter consortium investigating the clinical risks associated with the development of hepatocellular carcinoma in patients with all etiologies of chronic liver disease, with a particular local focus on diverse populations. At Columbia, she works closely with the Institute for Genomic Medicine and Center for Precision Medicine and Genomics to integrate genomics into clinical care. She mentors across disciplines including computational geneticists to masters' program students in nutrition to undergraduates in psychology. She has a commitment to community education especially in communities of color, including faith-based and non-profit sectors. She has served on the Clinical Research Committee for AASLD and is part of multistakeholder groups such as the NIMBLE Consortium and Liver Forum in addition to other professional society memberships.
$i++ ?>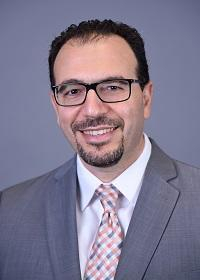 Samer Gawrieh
Samer Gawrieh, MD is an associate professor of Clinical Medicine and the director of the Hepatology Research Fellowship Program in the Division of Gastroenterology and Hepatology at Indiana University School of Medicine. His clinical and translational research focuses on different aspects of non-alcoholic and alcoholic fatty liver disease including machine learning-based histological phenotyping, genetic modifiers and diagnostics. He also studies hepatocellular carcinoma (HCC) associated with these diseases with a particular focus on non-cirrhotic HCC.
Dr. Gawrieh is NIH funded to study NAFLD and NASH in persons living with HIV. He is also the Clinical Director of the Data Coordinating Center for the NIH-sponsored alcoholic hepatitis network, a national network of eight leading academic centers in the US that studies different aspects and therapeutics of alcoholic hepatitis. Dr. Gawrieh is a member of the Editorial Board of Clinical Gastroenterology and Hepatology.
$i++ ?>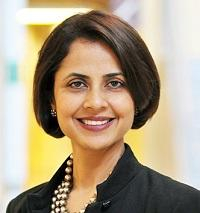 Fasiha Kanwal (Moderator)
Fasiha Kanwal, MD, MSHS, AGAF, FAASLD is a professor of medicine and chief of Gastroenterology and Hepatology at Baylor College of Medicine. She also serves as the editor-in-chief for Clinical Gastroenterology and Hepatology, the American Gastroenterological Association clinical practice journal. She is a nationally recognized authority in health services research and epidemiology of cirrhosis and hepatocellular cancer (HCC).
Dr. Kanwal is currently leading a translational research center for the National Cancer Institute Consortium on Translational Research in Early Detection of Liver Cancer (TLC, U01). She also serves as co-PI for the Texas HCC Consortium (THCCC) and as one of the co-Directors for the Texas Collaborative Center for HCC (TeCH). She is also the Director for NIH T32 funded GI fellowship program at Baylor College of Medicine.
$i++ ?>
Key:
Complete
Next
Failed
Available
Locked
NASH as a Cause of Hepatocellular Carcinoma
Recorded 06/16/2021
13 Questions
Thank you for attending the NASH as a Cause of Hepatocellular Carcinoma webinar hosted by the Nonalcoholic Fatty Liver Disease Special Interest Group on Wednesday, June 16. We greatly appreciate your feedback to continue providing quality hepatology education.