2021 Webinar: How Patients Can Get Involved with AASLD The Liver Meeting®
5 (1 vote)
Recorded On: 09/22/2021
The Liver Meeting®, held by the American Association for the Study of Liver Diseases, brings together attendees from around the world to exchange the latest research, discuss new developments in treatments and network with others in the field. This year's annual meeting will be held November 12 - 15, 2021. It will be a digital only meeting. This scientific meeting has expanded greatly in the past few years to include opportunities for patients and patient advocates to engage in meaningful participation. There are special presentations that summarize key scientific findings released at the meeting and break down how the information can be useful for patients and advocates in their work and lives. There are also many networking opportunities through the annual patient advocates forum and the patient connection and community lounge. This webinar will provide an opportunity for patients and patient advocates to learn more about AASLD, The Liver Meeting®, patient advocate sessions being planned this year, how they can participate in this year's conference and share any feedback.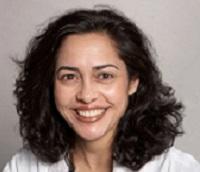 Meena B. Bansal
Meena B. Bansal, MD, FAASLD is currently Professor of Medicine in the Division of Liver Diseases at the Icahn School of Medicine at Mount Sinai, Deputy Chief Medical Officer for Mount Sinai Health Partners, and Vice President, Population Health for Quality and Efficiency. Dr. Bansal attended Harvard University and then Cornell Medical School. She completed her internship and residency at Cornell Medical School and her Gastroenterology Fellowship at the University of Pennsylvania in 2001.
Dr. Bansal joined the faculty at Mount Sinai in 2001 and from 2002-2009 she served as Transplant Hepatology Fellowship Director, leading one of the largest transplant hepatology fellowships in the United States. While remaining clinically active, she developed an NIH-funded basic research program focusing on understanding underlying molecular mechanisms of liver fibrosis and stellate cell biology in an effort to develop novel anti-fibrotic therapies. Her current research interests focus on the impact of HIV on hepatic inflammation and fibrosis. She became the Director of Translational Research in the Division of Liver Diseases in 2013 and has been principal investigator for numerous clinical trials ranging from HCV to NASH. In 2013, she became the Medical Director of all Hospital-based Clinics at Mount Sinai. In this latter role she developed an interest in population health and the challenges of the evolving health care landscape. Over the past 5 years, her focus has also been on building a population health infrastructure that will allow a large academic health system to be successful in value-based care.
$i++ ?>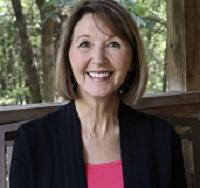 Karen Hoyt
Karen R. Hoyt is a patient advocate at ihelpc.com, Your Best Friend's Guide to Chronic Liver Disease. She is also a Language Arts teacher who was diagnosed with chronic liver disease, hepatocellular carcinoma, and is a liver transplant recipient. She is the author of The Liver Loving Diet.
After successful treatment for hepatitis C in 2012, she began a website to encourage and inform patients, which led to other speaking and writing engagements about her experience living with liver disease. When she was diagnosed with hepatocellular carcinoma, she completed her book, The Liver Loving Diet to provide health and nutritional tips for those with CLD. While receiving chemotherapy treatments, she began training for the World Transplant Games. After her life saving liver transplant, she went on to receive the gold medal in cycling in her division in Malaga, Spain.
Karen serves on the American Association for the Study of Liver Disease (AASLD) COVID-19 task force and other committees as a patient advocate. She is a graduate of and speaker to the Global Liver Institute's (GLI) Academy. She is the Vice President and Co-Founder of Transplant Recipients International (TRIO) Oklahoma chapter, a member of National Viral Hepatitis Roundtable (NVHR), serves as a committee member for the World Transplant Games Federation (WTGF) and a member of the World Hepatitis Alliance. She has coauthored peer reviewed articles for such journals as HEPATOLOGY and Clinical Liver Disease.
$i++ ?>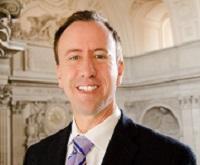 Ryan Clary (Moderator)
Ryan Clary is a non-profit executive with over 25 years of experience in HIV, viral hepatitis and health care advocacy. Most recently, he served as the Executive Director of the National Viral Hepatitis Roundtable where he developed and oversaw the organization's public policy, programmatic, communications and fundraising strategies.
Since 2018, Ryan has served as a consultant with End the Epidemics: Californians Mobilizing to End HIV, viral hepatitis, STIs and overdose. In that role, Ryan coordinates and provides strategic input to the coalition of over 300 organizations committed to these epidemics. He also consults with the San Diego Hepatitis C Task Force by providing technical assistance to stakeholders developing a strategic plan to eliminate hepatitis C in San Diego and with the California TB Controllers Association to strengthen and grow the Coalition for a TB-free California.
In April 2021, Ryan was named co-chair of the Los Angeles County Hepatitis C Task Force. In August 2021, he was selected as a member of the Hep B United National Advisory Board.
$i++ ?>
Key:
Complete
Next
Failed
Available
Locked
How Patients Can Get Involved with AASLD The Liver Meeting®
Recorded 09/22/2021
13 Questions
Thank you for attending the How Patients Can Get Involved With the AASLD Liver Meeting® webinar hosted by the Public Policy Committee on Wednesday, September 22. We greatly appreciate your feedback to continue providing quality hepatology education.