2021 Webinar: Cardiovascular Disease in NASH Patients
4.22 (9 votes)
Recorded On: 08/11/2021
In this one-hour webinar, learn about physiological changes of the heart in NAFLD/NASH patients, cardiac outcomes in NAFLD patients (association with disease severity, morbidity and mortality, transplant mortality and post-transplant data) and how to include cardiac outcomes in NASH clinical trials.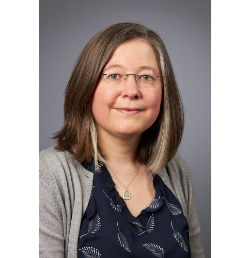 Michelle Long
Michelle T. Long, MD, MSc is a physician-scientist with an expertise in Nonalcoholic fatty liver disease (NAFLD), and an Associate Professor of Medicine at Boston University. She completed her clinical training at Massachusetts General Hospital and Boston Medical Center. Dr. Long is the Director of the NAFLD Research Center and the Director of Clinical Research for the Section of Gastroenterology and Hepatology. Her clinical and research interests center on the relationship between NAFLD and cardiovascular disease. Dr. Long is primarily interested in patient-oriented research investigating fibrosis and inflammation in patients with NAFLD and in imaging and risk stratification strategies for hepatic fibrosis. Dr. Long has projects at Boston Medical Center and at the Framingham Heart Study where she is the PI of a study evaluating the prevalence and risk factors for liver fat (steatosis) and fibrosis. In Framingham, she is investigating the clinical and genetic correlates of hepatic steatosis and fibrosis as measured by transient elastography.
$i++ ?>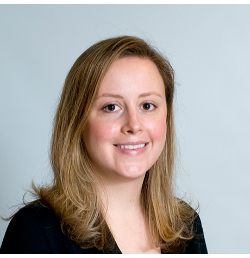 Kathleen E. Corey
Kathleen E. Corey, MD, MPH, MMSc is the Director of the MGH Non-Alcoholic Fatty Liver Disease (NAFLD) Clinic, Associate Program Director for the Medicine Residency for Clinical and Translational Research, a hepatologist who specializes in NAFLD, Physician Investigator in the CTEU, and an Assistant Professor of Medicine at HMS.
Dr. Corey's interests include clinical and translational research in NAFLD. She aims to better understand predictors of development and progression of NAFLD, the interplay between cardiovascular disease and NAFLD and the natural history of NAFLD in persons living with HIV (PLWH). She is the Co-PI for an R01 evaluating the role of tesamorelin, a growth hormone-releasing hormone for the treatment of NAFLD and is involved in an NIH-funded study on the prevalence, risk factors and treatment of NAFLD in PLWH.
Dr. Corey earned her MD at Duke University School of Medicine, her MPH from the University of North Carolina and her MMSc from Harvard Medical School. Prior to joining the faculty of MGH, she completed her training in Internal Medicine, Chief Residency, Gastroenterology and Advanced Hepatology and Liver Transplant at MGH.
$i++ ?>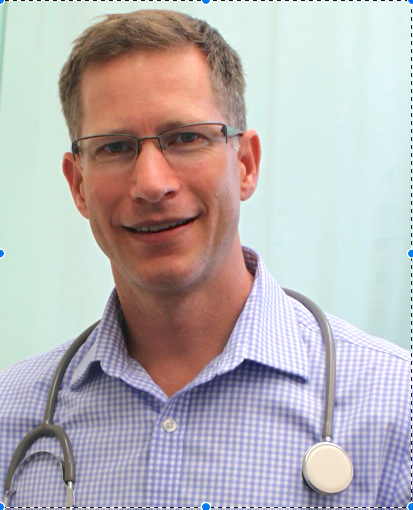 Leon Adams
Leon Adams, MBBS, PhD, FRACP is an associate professor at the University of Western Australia Medical School and consultant hepatologist in the Liver Transplant Unit at Sir Charles Gairdner Hospital. His research interests focus on translational, clinical and epidemiological aspects of nonalcoholic fatty liver disease and non-invasive assessment of liver fibrosis, in which he has published over 150 articles.
Dr. Adams has served on the editorial boards of HEPATOLOGY, Journal of Hepatology, Hepatology Communications and Liver International and on numerous committee's and faculties of the Australian Liver Association, Gastroenterology Society of Australia and American Association for the Study of Liver Disease.
$i++ ?>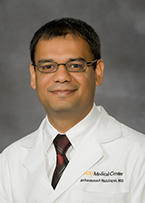 Mohammad Shadab Siddiqui (Moderator)
Mohammad Shadab Siddiqui, MD is an associate professor of medicine at Virginia Commonwealth University in the Division of Gastroenterology and Hepatology. His clinical and research interest are largely in nonalcoholic fatty liver disease (NAFLD). More specifically, he is interested in the liver-heart axis and metabolic complications of NAFLD. This research spans full spectrum on NAFLD that includes early disease, cirrhosis and post-LT NAFLD. He also has an interest in biomarker development and regulatory science. In his publications, he demonstrated the impact that NAFLD has on lipoprotein metabolism and the clinical implications of this impact. His work in the cirrhosis cohort attempted to better define cardiovascular risk assessment prior to liver transplantation. Furthermore, his publications have also provided additional insight on CVD after LT.

Dr. Siddiqui is a member of the Liver Forum and was the lead author on the NAFLD Case Definition manuscript. He is part of the AASLD Liver Transplantation Education Committee. Additionally, he is an active member of the AASLD NAFLD and Liver Transplantation SIG. He remains active within the NAFLD research space serving as the site-PI for multiple clinical trials and was the national PI for the multi-center NASH trial for the saroglitazar. He is also an active member of the NailNASH consortium, which is a multi-center collaboration between academic centers across the US that aims to better understand post-liver transplant NAFLD. In addition to his clinical and research involvement, he is an active teacher and educator at Virginia Commonwealth University. He mentors many trainees from undergraduates, post-graduate and medical students, residents and fellows.
$i++ ?>
Key:
Complete
Next
Failed
Available
Locked
Cardiovascular Disease in NASH Patients
Recorded 08/11/2021
13 Questions
Thank you for attending the Cardiovascular Disease in NASH Patients webinar hosted by the Nonalcoholic Fatty Liver Disease Special Interest Group on Wednesday, August 11. We greatly appreciate your feedback to continue providing quality hepatology education.