2021 Webinar: Biliary Atresia: Where We Are and Where Do We Go from Here?
4.73 (11 votes)
Recorded On: 09/02/2021
Biliary atresia (BA) is a rapidly progressive inflammatory fibro-obliterative process affecting intra and extra hepatic bile ducts. BA is the most common indication for liver transplantation in children, however the etiopathogenesis is not completely understood. This one hour webinar will summarize genomics in BA, current diagnostic algorithms and novel prognosticators for BA, and long term outcomes of BA. Learners will gain understanding of current practices and future directions in etiopathogenesis and outcomes of BA.
Kathleen M. Loomes
Kathleen M. Loomes, MD, FAASLD is a Professor of Pediatrics in the Division of Gastroenterology, Hepatology and Nutrition at The Children's Hospital of Philadelphia (CHOP) and the University of Pennsylvania Perelman School of Medicine. Dr. Loomes is Director of the Fred and Suzanne Biesecker Pediatric Liver Center at The Children's Hospital of Philadelphia. She is engaged in clinical and translational research focused on pediatric cholestatic liver diseases, such as biliary atresia, Alagille syndrome and PFIC.
Dr. Loomes has served as an editorial board member for HEPATOLOGY and Cellular and Molecular Gastroenterology and Hepatology. In the AASLD, she is a past Chair of the Pediatric Special Interest Group and a current member of the Nominations Committee. Dr. Loomes has also served as a standing member of the Hepatobiliary Pathophysiology Study Section for NIH (2016-20). Dr. Loomes is the Principal Investigator at CHOP for the NIDDK-funded Childhood Liver Disease Research Network and the Pediatric Acute Liver Failure Immune Response Network. Her primary research interests are in the genetic susceptibility to biliary atresia and genetic modifiers of the clinical phenotype in Alagille syndrome. Dr. Loomes is the PI of the Pediatric GI T32 at CHOP and Director of Fellows' Research for the Division of Gastroenterology, Hepatology and Nutrition.
$i++ ?>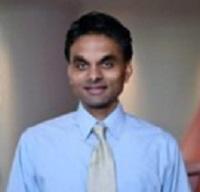 Sanjiv Harpavat
Sanjiv Harpavat, MD, PhD is an Assistant Professor at Baylor College of Medicine and Texas Children's Hospital. He is a pediatric gastroenterologist with special interests in neonatal cholestasis, genetic causes of liver disease such as progressive familial intrahepatic cholestasis and Wilson disease, liver transplantation, and non-alcoholic fatty liver disease. His clinical and translational research focuses on the serious liver condition biliary atresia (BA). Dr. Harpavat leads an NIH-funded multi-hospital screening initiative for BA, as well as clinical trials of novel medications to help improve outcomes in BA after the Kasai operation.
$i++ ?>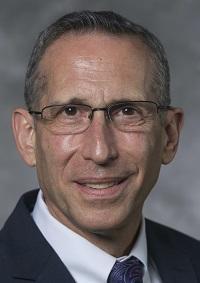 Saul J. Karpen
Saul J. Karpen, MD, PhD, FAASLD is pediatric hepatologist, Professor of Pediatrics, Raymond F. Schinazi Distinguished Biomedical Chair, Chief of the Division of Pediatric Gastroenterology, Hepatology, and Nutrition at Emory University School Medicine/Children's Healthcare of Atlanta. The overarching aim of his research is to understand cholestasis, with the goal of discovering and implementing rational molecular targets, focusing upon nuclear receptors and transporters. Recent research along these lines includes discovering genetic contributions to biliary atresia (BA; PKD1L1 and other genes) and use of IBAT inhibitors in global clinical studies of BA and other cholestatic diseases of childhood. On a national and international basis, he is engaged in leadership of the Liver Forum's Pediatric Cholestatic Disease Working Group and two NIDDK-supported consortia for liver disease: ChiLDReN and NASH CRN.
$i++ ?>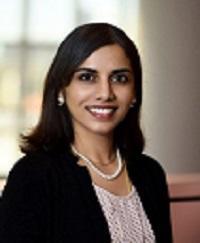 Krupa R. Mysore (Moderator)
Krupa R. Mysore, MD, MS is an Assistant Professor of Pediatrics, Section of Gastroenterology, Hepatology and Nutrition, Texas Children's Hospital, Baylor College of Medicine. Her clinical and research interests are in pediatric liver diseases such as biliary atresia and liver transplantation. She is a board-certified transplant hepatologist and has a master's degree in Clinical Investigation. Her laboratory work focuses on basic and translational projects designed to establish how immune dysregulation in chronic liver disease alters hosts susceptibility to infection. She is a recipient of the AASLD 2019 Clinical, Translational and Outcomes Research Award.
Dr. Mysore is a member of the Pediatric Liver Disorders, Liver Transplantation and Surgery, and Cholestatic and Autoimmune Liver Diseases Special Interest Group. She has served previously on executive committee of American Society of Transplantation and research Subcommittee of The Society for Pediatric Liver Transplant. She serves as site PI of national multicenter pediatric transplant clinical trial. Her recent publications related to my clinical and research interests includes Mysore KR, Shneider BL, Harpavat S. Biliary Atresia as a Disease Starting In Utero: Implications for Treatment, Diagnosis, and Pathogenesis. J Pediatr Gastroenterol Nutr. 2019 Jul 22.doi: 10.1097/MPG.0000000000002450 and Mysore KR, Phan TL, Himes RW, Schady D, Eldin KW, Prusty BK, Munoz FM. Human Herpesvirus 6 Infection in Pediatric Liver Transplantation: Single-Center Study of Incidence, Outcomes, and Management. J Pediatric Infect Dis Soc. 2021 May 28;10(5):599-606. doi: 10.1093/jpids/piaa166. PMID: 33491073; PMCID: PMC8163056.
$i++ ?>
Key:
Complete
Next
Failed
Available
Locked
Biliary Atresia: Where We Are and Where Do We Go from Here?
Recorded 09/02/2021
13 Questions
Thank you for attending the Biliary Atresia: Where We Are and Where Do We Go from Here? webinar hosted by the Pediatric Liver Disorders Special Interest Group on Thursday, September 2. We greatly appreciate your feedback to continue providing quality hepatology education.