2020 Webinar: Dietary Recommendations for NAFLD Patients: What Do I Tell My Patients?
5 (11 votes)
Recorded On: 08/19/2020
The purpose of this webinar is to provide the audience with the most current data regarding dietary intervention in NAFLD. The first talk "How Much Weight Should I Lose?" will focus on: he amount required for weight loss; changes in histology; and likelihood of success and exercise data. The second talk "Which Diet Should I Follow and Which Food I Should Eat or Avoid?" will include: types of diet; data on international diets; alcohol use; coffee; red meat; fructose; and others. The third talk "How Should I Start My Diet and How Would I Follow Up?" will include practical examples from NAFLD clinics. A patient with NAFLD with join the presenter during the third talk. We will utilize a live webinar format that will be recorded for on-demand viewing on LiverLearning®.
Manuel Romero Gómez
Manuel Romero Gómez (Sevilla, Spain, 1967) is Full-Professor of Medicine at the University of Seville, Spain. Digestive Diseases Department at Virgen del Rocío University Hospitals. Head of group for translational research in liver diseases (SeLiver) at Institute of Biomedicine of Seville (IBIS). Coordinator of the Spanish Registry of NAFLD/NASH (HepaMET) and co-coordinator of the EASL supported European Registry of NAFLD. Principal Investigator in the Spanish Network for Research in Digestive and liver diseases (CiberEHD). He is participating actively in NASH-related European Projects: Sub-project-7 leader at European project FLIP (2010-2013), National Leader (SPAIN) at LITMUS (2017-2022) and coordinator of NASH-PI (2020-2021) an international grant.
Member of commission 527 from ISCIII and Spanish Agency for Evaluation of Research (AEI). He received the XI Award Javier Benjumea Puigcerver in investigation, Universidad de Sevilla-Focus Abengoa, 2014. He was awarded with the Medal of The City of Seville in 2016. He has published more than 300 peer-reviewed papers on gastrointestinal and liver diseases with H-index 59. He has protected 10 patents and participated as PI in more than 20 competitive grants for research.
$i++ ?>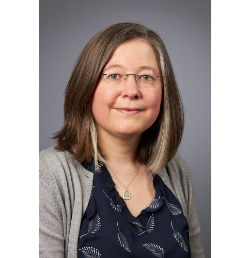 Michelle Long
Michelle T. Long, MD, MSc is a physician-scientist with an expertise in Nonalcoholic fatty liver disease (NAFLD), and an Associate Professor of Medicine at Boston University. She completed her clinical training at Massachusetts General Hospital and Boston Medical Center. Dr. Long is the Director of the NAFLD Research Center and the Director of Clinical Research for the Section of Gastroenterology and Hepatology. Her clinical and research interests center on the relationship between NAFLD and cardiovascular disease. Dr. Long is primarily interested in patient-oriented research investigating fibrosis and inflammation in patients with NAFLD and in imaging and risk stratification strategies for hepatic fibrosis. Dr. Long has projects at Boston Medical Center and at the Framingham Heart Study where she is the PI of a study evaluating the prevalence and risk factors for liver fat (steatosis) and fibrosis. In Framingham, she is investigating the clinical and genetic correlates of hepatic steatosis and fibrosis as measured by transient elastography.
$i++ ?>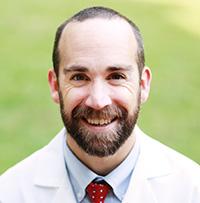 Zachary Henry
Zachary Henry, MD is a transplant hepatologist at the University of Virginia in Charlottesville, Virginia. He works in our general hepatology and liver transplant clinics. In 2015, Dr. Henry started a specific clinic for patients with non-alcoholic fatty liver disease and non-alcoholic steatohepatitis that is focused on lifestyle interventions for weight management. This clinic is a multi-disciplinary clinic run in conjunction with UVA endocrinology and cardiology specialists to approach related issues of metabolic syndrome in these patients. To that end , he underwent training in Obesity Medicine in 2017 and became certified by the American Board of Obesity Medicine in 2018. His research interests focus on lifestyle modfications for non-alcoholic fatty liver disease and the potential impact different groups of medications may have on these interventions.
$i++ ?>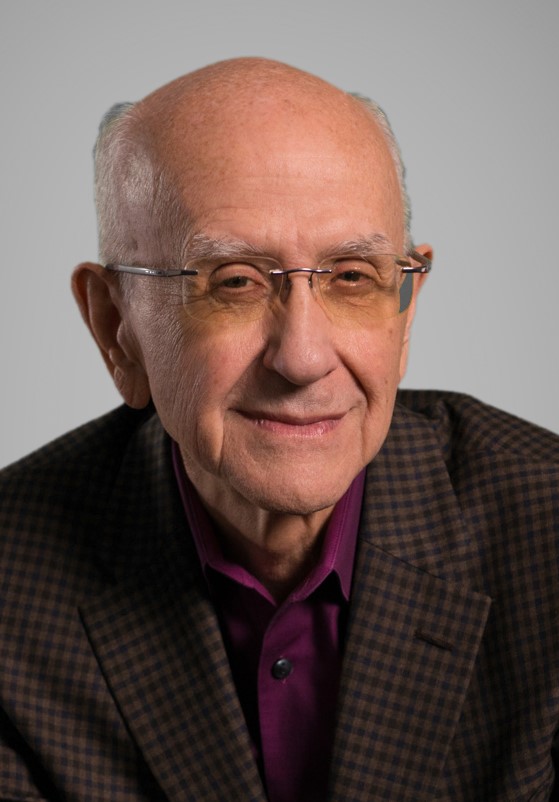 Wayne Eskridge
Wayne Eskridge worked as an electrical engineer in software and electronics through a 50-year professional career. Eskridge held executive positions in both public and private corporations with worldwide responsibilities, and from startups to Fortune 500 firms. He was first diagnosed with liver disease in 2010, which progressed to cirrhosis by 2015. He has successfully managed his disease and as a result he became aware of an acute need for an educational resource from a patient perspective. His desire to help others avoid his experiences led him to the decision to become a patient advocate and to create the Fatty Liver Foundation.
$i++ ?>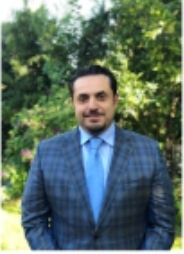 Mazen Noureddin (Moderator)
Mazen Noureddin, MD, MHSc is the founding director of the Fatty Liver Program at Cedars-Sinai Medical Center. His focus is on clinical and translational research in the area of NAFLD/NASH. Dr. Noureddin has conducted more than 35 investigational clinical studies of novel treatments for NASH. In addition, he has an interest in non-invasive testing and biomarkers of the field, especially metabolomics, serum biomarkers, trainset elastography, and magnetic resonance imaging techniques. Dr. Noureddin has published in all these areas. He has given invited lectures on NAFLD/NASH at national and international society meetings and serves on several steering committees/advisory boards for industry. He is the chair of the AASLD NASH special interest group education sub-committee and serves on the editorial board for the journals "Clinical Gastroenterology and Hepatology (CGH)" and "Gastroenterology". He is also member of the incoming board of editors (2022) for Clinical Gastroenterology and Hepatology (CGH). He is funded by the National Cancer Institute.
$i++ ?>
Key:
Complete
Next
Failed
Available
Locked
Dietary Recommendations for NAFLD Patients: What Do I Tell My Patients?
Open to view video.
Open to view video.
Moderator: Mazen Noureddin, MD, MHSc Presenters: Manuel Romero Gomez, MD, Michelle Long, MD, MSc, Zachary Henry, MD and Wayne Eskridge
4 Questions
Please complete the following evaluation form to share your feedback on this activity.