2020 Webinar: Current and Future Disease Burden of HBV: Global and Regional Perspectives
4.33 (9 votes)
Recorded On: 09/18/2020
In this on-demand webinar, representative speakers from Africa including North and Sub-Saharan Africa (Mark W. Sonderup, South Africa), East Asia (Jidong Jia, China), West and South Asia (Shiv K. Sarin, India), Europe including Western and Eastern Europe (George V. Papatheodoridis, Greece), North America (Carla Coffin, Canada) and South/Central America (Adrian Gadano) will each talk on HBV disease burden and primary challenges in their respective regions. They will present the current status and predictions for the next decade. The live question and answer session, the discussion will focus on the challenges and opportunities in each region.
Participants will be able to:
Have a global view from regional perspectives on the current situation and future prediction of HBV disease burden and to discuss the actions (most critical/effective/cost-effective) required to improve the predictions toward a more desirable goal in the region.
Promote the global outreach of AASLD by addressing issues that interest local audience.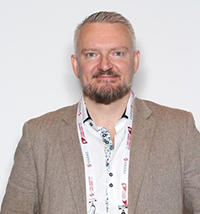 Mark W. Sonderup
Mark Sonderup, MBChB is an associate professor in the Department of Medicine and Division of Hepatology. In 1995, he graduated from the University of Cape Town. Following his internship training, his postgraduate training was at the University of Cape Town and Groote Schuur Hospital. He obtained a Fellowship of the College of Physicians in 2002. Between 2002 and 2004, he completed a 2-year fellowship in Hepatology at the UCT/Medical Research Council Liver Research Centre and Liver Clinic at Groote Schuur Hospital, Cape Town. He briefly worked in the UK before being appointed as a Senior Specialist in the Department of Medicine and Division of Hepatology at UCT and Groote Schuur Hospital in 2007. He was granted a FRCP (London) in 2018.

Sonderup research interests include viral hepatitis and drug induced liver injuries. He assisted in co-authoring the national viral hepatitis guidelines and elimination strategy for South Africa. Currently he serves on the WHO Strategic Advisory Committee on Viral Hepatitis.
$i++ ?>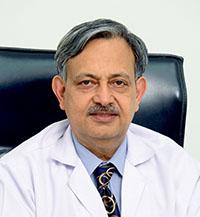 Shiv K. Sarin
Shiv K. Sarin, MD, FAASLD is the senior professor of hepatology and director of Institute of Liver and Biliary Sciences (ILBS), New Delhi. He was instrumental in setting up the Institute of Liver and Biliary Sciences, under the auspices of the Govt of Delhi. He is also the director, WHO Collaborative Centre on Chronic Liver diseases and Viral Hepatitis at ILBS. He serves as adjunct faculty, Molecular Medicine at JNU due to his deep interest and contributions to translational science. He was credited with several new treatment protocols for liver diseases, specifically variceal bleeding, liver regeneration, hepatitis B and acute-on-chronic liver failure. He has more than 620 publications to his credit, edited 13 books on liver diseases and contributed 87 chapters in various medical textbooks. He has helped develop 19 major guidelines: including six major Asian Pacific Treatment Guidelines in Liver diseases.

Sarin's leadership roles include serving as president of the Indian Society of Gastroenterology, Indian Association for the Study of the Liver, Asian Pacific Association of Liver (APASL) and chairman steering committee of the APASL. He was awarded the prestigious 2017 Henry L. Bockus Medal by World Gastroenterology Organization. He was bestowed with Padma Bhushan by the government of India. He was a recipient of Shanti Swarup Bhatnagar Award, The World Academy of Medical Sciences (TWAS) International Prize, EASL International Recognition Award, Om Prakash Bhasin Award, Dhanvantri Medical Award, Ranbaxy Medical Sciences Award and the 'Best Teacher' Award. He, along with other Board of Governors, developed the 'Vision 2015' document for Medical Education in India during his tenure as chairman of Medical Council of India.
$i++ ?>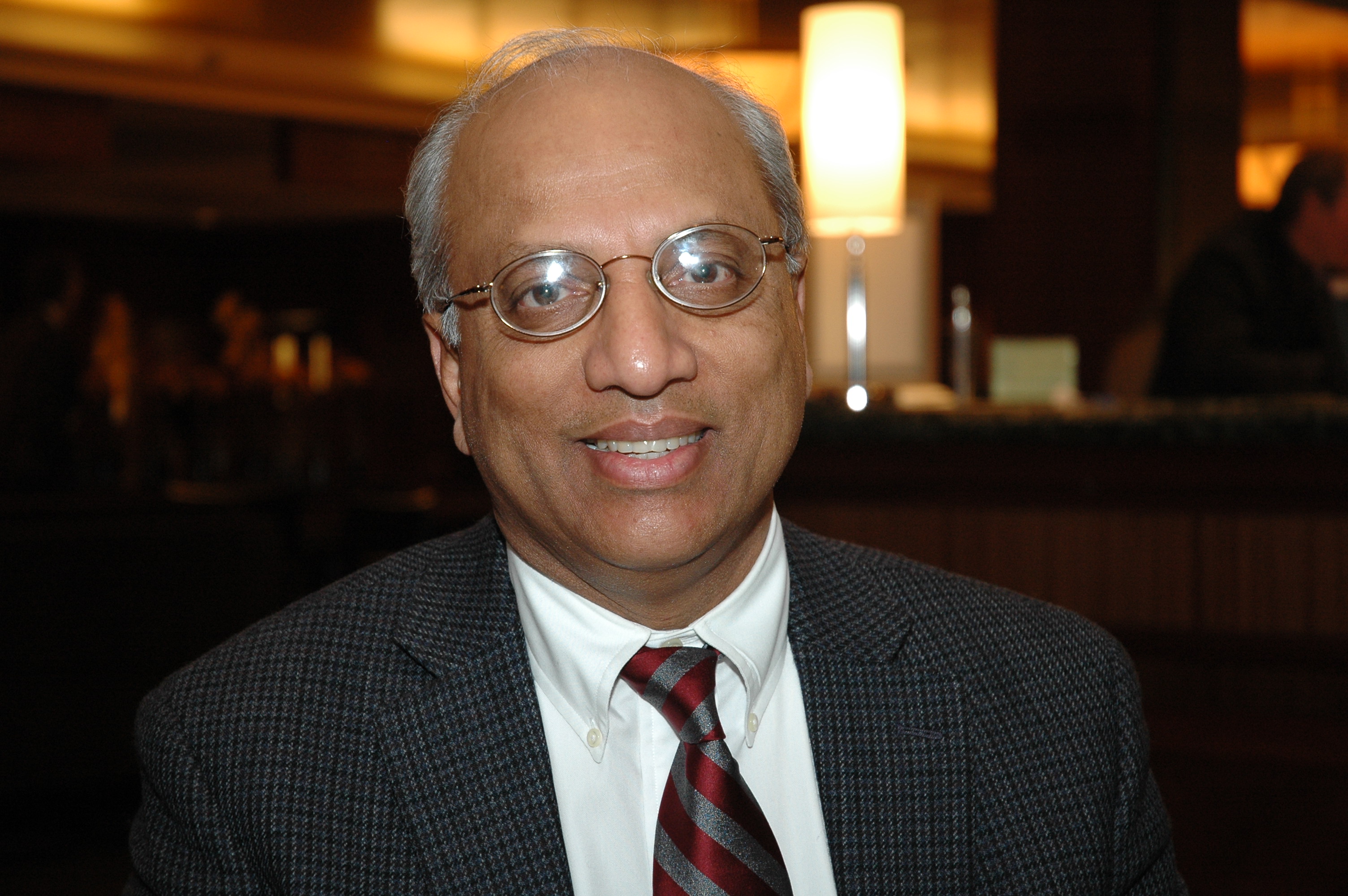 K. Rajender Reddy
K. Rajender Reddy, MD, FAASLD is the Ruimy Family President's Distinguished Professor of Medicine and Professor of Medicine in Surgery in the Division of Gastroenterology/Hepatology at the University of Pennsylvania. He is the Director of Hepatology, Medical Director of Liver Transplantation, and the Director of the Viral Hepatitis Center. He is a Fellow of the American College of Physicians, American College of Gastroenterology, the Royal College of Physicians, and the American Association for the Study of Liver Diseases. He has held several Visiting Professorships at Medical Schools throughout the World. He has trained and mentored, over the years, several fellows and research assistants, towards a career path in health care and research. He served on several committees for AASLD and was a Councilor-at-Large for 3 years. Dr. Reddy is also a recipient of AASLD's Distinguished Educator/Mentor Award in 2019.
Dr. Reddy has authored or co-authored several papers on a spectrum of hepatobiliary topics that include liver transplantation, chronic C viral hepatitis, acute on chronic liver failure, and hepatocellular carcinoma. In addition, he has edited and contributed to several textbooks, and has participated in numerous scientific presentations at National and International meetings. He has been the recipient of both federal and non-federal funding for clinical research.
$i++ ?>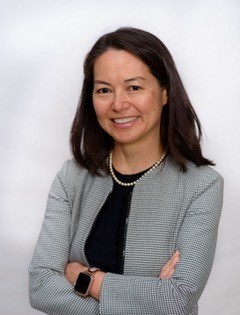 Carla S. Coffin
Carla Coffin, MD is an associate professor of medicine (2016), Cumming School of Medicine, University of Calgary and Medical Director of the Calgary Liver Unit, Calgary Division of Gastroenterology and Hepatology, Alberta Health Services, Alberta, Canada. She received MSc degree using the woodchuck HBV model with Professor TI Michalak and MD from Memorial University of Newfoundland, NL. She completed Internal Medicine and Gastroenterology fellowship at the University of Calgary, AB followed by an American Association for the Study of Liver Disease (AASLD) Advanced Hepatology Fellowship with Professor NA Terrault at the University of California, San Francisco.
Coffin was a recipient of a Canadian Institutes of Health Research (CIHR) New Investigator Award (2012-2017). Her research has been supported by CIHR, AASLD, the American Gastroenterology Association, Canadian Foundation for Innovation / Alberta Advanced Education Technology, Alberta Innovates and Industry partners. She was first author on the 2012 and 2018 Canadian Association for the Study of the Liver (CASL) Hepatitis B guidelines and is Chair of the CASL Education Committee (2019-2021). She served on the World Health Organization (WHO) Expert Advisory Panel on Drug Evaluation (2015) and extended as on call WHO advisor until 2021. She has an active translational research program in hepatitis B with 90 peer-reviewed publications, has participated in more than 20 hepatitis B clinical trials and was integral to establishing the Canadian Hepatitis B Research Network.
$i++ ?>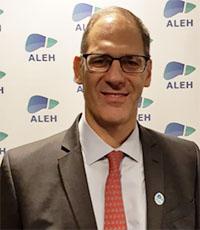 Adrián C. Gadano
Adrián Gadano, MD is an associate professor in Physiology, Gastroenterology and Hepatology at the Italian Hospital School of Medicine, Argentina. He oversees the Liver Unit and Medical Director of the Transplant Unit at the Italian Hospital in Buenos Aires. He is a consultant in Gastroenterology and Hepatology and has over 25 years in the management of patients affected with hepato-biliary diseases and liver transplantation. Gadano is chief of the Research Department at the same Institution. Since the early 1990's, he conducted, coordinated and participated in several international and national clinical trials in the fields of viral hepatitis, complications of cirrhosis, hepatocellular carcinoma and liver transplantation.
Gadano is a member of several intra-hospital and national committees, including the Argentinian Association for the Study of Liver Diseases (AAEEH), Argentinian Society of Gastroenterology (SAGE), the Argentinian Society of Transplantation (SAT). He is also a member of the Latin American Society of Liver Diseases (ALEH), the European Association of the Study of Liver Disease (EASL) and member of the board of Journal of Hepatology. He is part of the Board of the International Club of Ascitis (ICA). He was the president of the Argentinian Society of Transplantation (SAT), Argentinian Association for the Study of Liver Diseases (AAEEH) and the ICALMA Foundation. He has published over 150 original papers in official and peer-reviewed journals, and many other journal articles, book chapters and textbooks. He presented, during the last twenty years, hundreds of original papers at conferences and has chaired numerous sessions and symposia at national and international congresses.
$i++ ?>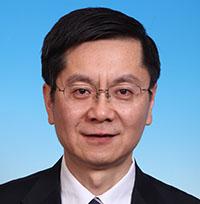 Jidong Jia
Jidong Jia, MD, PhD, is a Hepatologist and Director of the Liver Research Centre at the Beijing Friendship Hospital, Capital University in Beijing, China. He is also immediate past President of the Chinese Society of Hepatology, Past President of APASL (2009-2010), Vice President of IASL. Dr. Jia also serves as associate editor for Journal of Gastroenterology & Hepatology, Hepatology International and Liver International. His clinical interests include the chronic viral hepatitis and autoimmune liver diseases. His research work mainly on cellular and molecular biology of the extracellular matrix of the liver and the pathogenesis and therapeutic study of experimental liver fibrosis.
$i++ ?>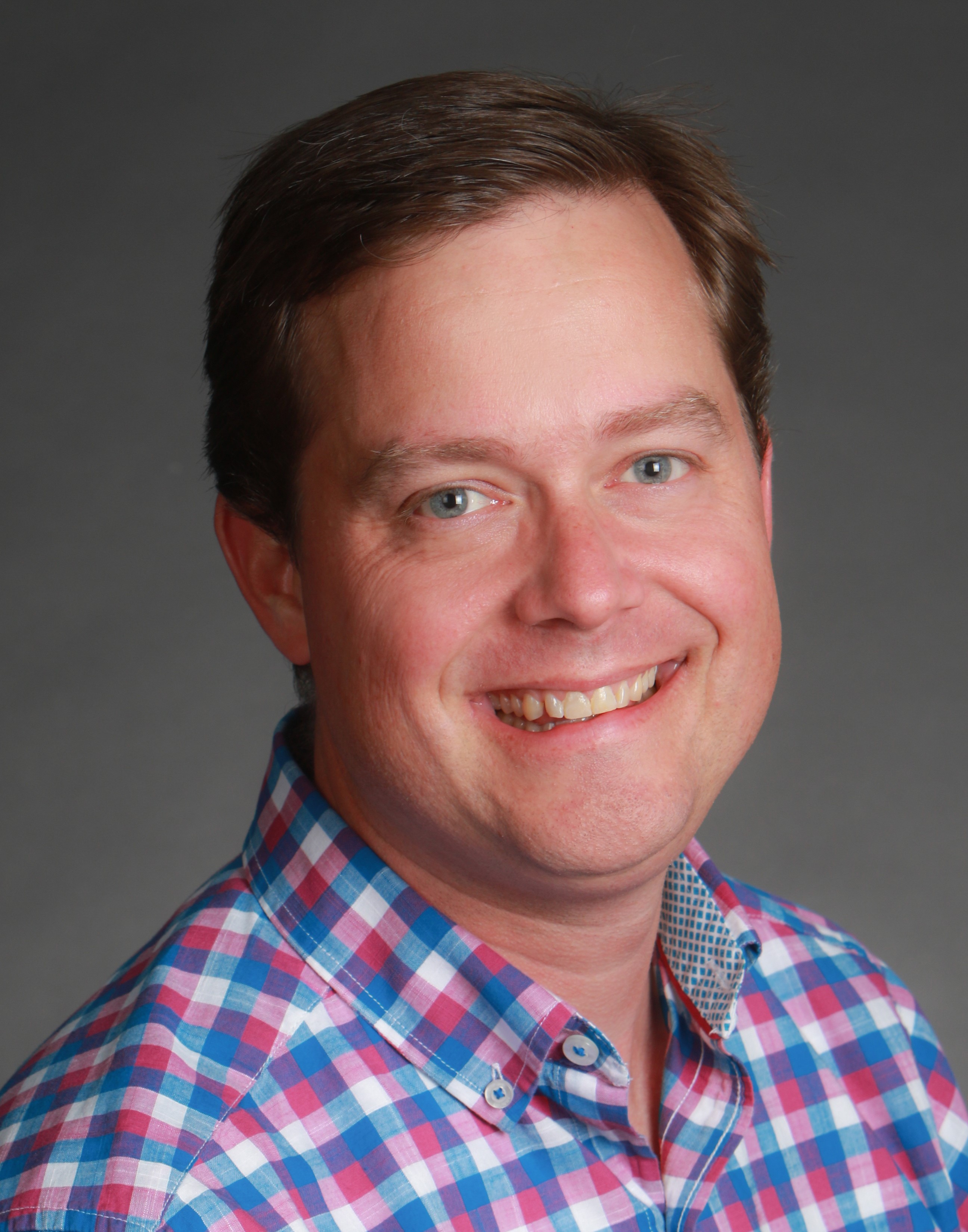 William Proctor (Moderator)
Will Proctor, PhD, DABT is a Senior Scientist and Senior Director of Predictive Toxicology in the Department of Safety Assessment at Genentech, Inc. Prior to joining Genentech in 2013, Dr. Proctor earned his BS in Chemistry from Trinity College and PhD in Pharmaceutical Sciences from the University of North Carolina at Chapel Hill in the laboratory of Dr. Dhiren Thakker with a focus on drug transport and pharmacokinetics. He then performed postdoctoral training at the National Institutes of Health in the laboratory of Dr. Lance Pohl, with research centered on immune mechanisms of drug-induced liver injury (DILI). Will is a board-certified toxicologist and organizational leader with 10 years of experience in investigative and discovery toxicology. At Genentech, Dr. Proctor serves as the Senior Director of Predictive Toxicology, where he oversees the Investigative Toxicology Laboratory, Complex In Vitro Systems Laboratory, and non-clinical safety support for the Small-Molecule Drug Discovery (SMDD) organization. He is also actively involved in several cross-pharma consortia, with leadership roles in the Innovation and Quality (IQ) Microphysiological Systems Affiliate and the Non-clinical Working Group of the IQ DILI Affiliate. In addition to these activities, Will has continued his research in mechanisms of DILI, including identifying and qualifying preclinical tools to better assess hepatotoxicity risk during drug discovery.
$i++ ?>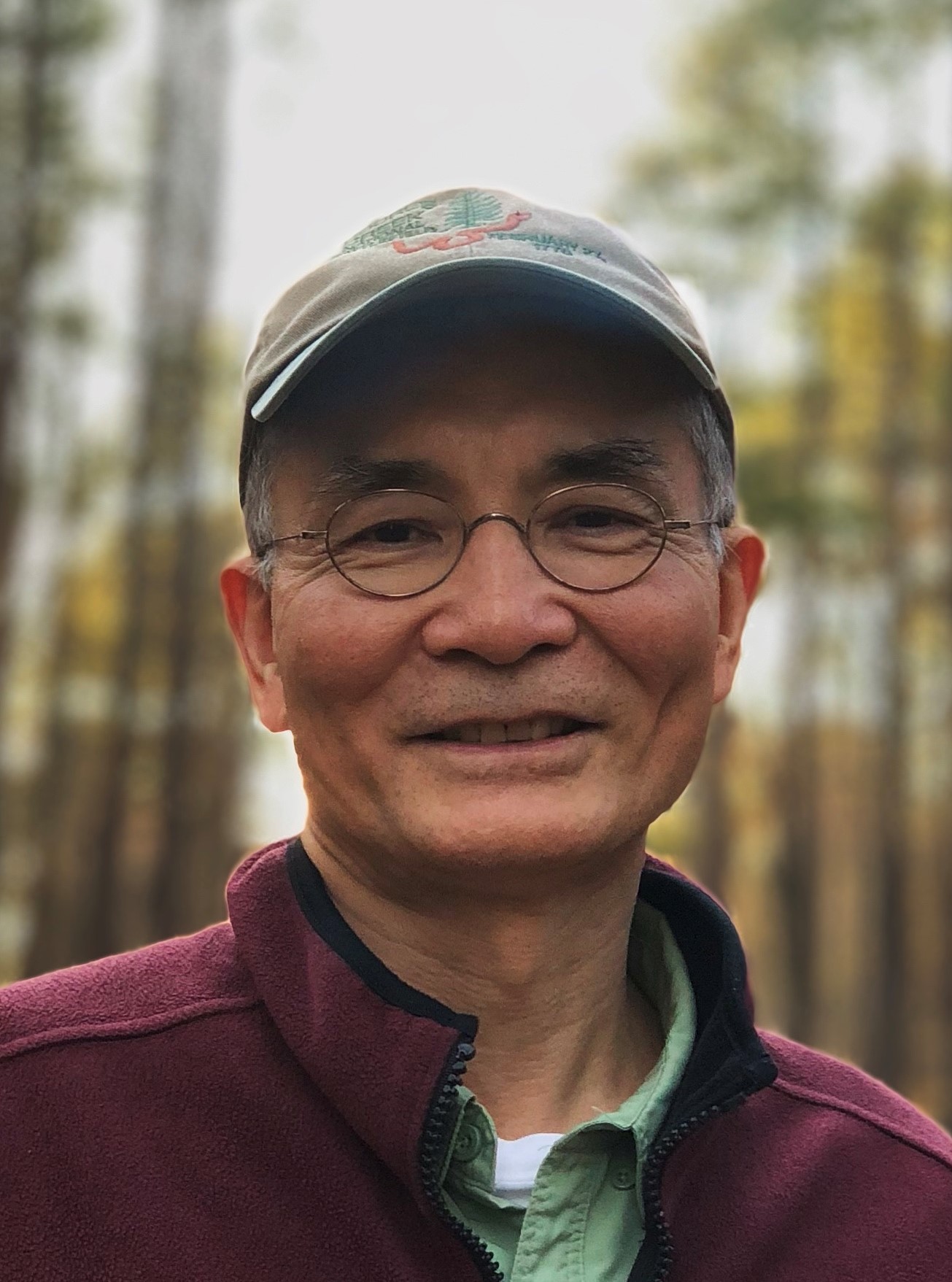 Paul H. Hayashi (Moderator)
Paul "Skip" H. Hayashi, MD, MPH, FAASLD is an adult hepatologist at the FDA. He is DILI Team Lead in the Division of Hepatology and Nutrition, Office of New Drugs, Center for Drug Evaluation and Research. Prior to joining the FDA in February of 2020, he held positions in academia, civil service and uniformed service. He received his BA in microbiology at University of California (UC) Los Angeles and medical degree at UC San Diego. After completing residency and gastroenterology fellowship at UC Davis, he completed a clinical research fellowship in the Liver Diseases Section, National Institutes of Health, Bethesda, MD as a public health officer. He then returned to California as Assistant Professor at the Veterans Administration Hospital in Loma Linda, California followed by serving in the US Air Force Medical Corp in Japan and Texas. While in the Air Force he continued clinical research, and then returned to academia by completing a transplant fellowship at the University of Colorado, Denver. He then served as Assistant Professor and transplant hepatologist at Saint Louis University (SLU), St. Louis, Missouri. In 2006, he completed a Master of Public Health at SLU. From 2006, he was Medical Director of Liver Transplantation at the University of North Carolina (UNC), Chapel Hill, and became a Professor of Medicine at UNC before joining the FDA in 2020. Since 2007, he has been a Co-Principle Investigator in the US Drug-Induced Liver Injury Network (DILIN) and remains Co-Chair of the DILIN's Causality Committee.
$i++ ?>
Key:
Complete
Next
Failed
Available
Locked
Current and Future Disease Burden of HBV: Global and Regional Perspectives
Open to view video.
Open to view video.
Moderators: Mindie H. Nguyen, MD, MAS, AGAF, FAASLD and Harry Janssen, MD, PhD, FAASLD Presenters: Mark W. Sonderup, MBChB, Jidong Jia, MD, PhD, Shiv K. Sarin, MD, FAASLD, George V. Papatheodoridis, MD, PhD, FAASLD, Carla S. Coffin, MD, MSC and Adrián C. Gadano, MD
Live Q&A Panel Discussion
Open to view video.
Open to view video.
Current and Future Disease Burden of HBV: Global and Regional Perspectives
4 Questions
Please complete the following evaluation form to share your feedback on this activity.