2020 Emerging Topic Conference: Intrahepatic Cholangiocarcinoma: The Next Horizon
4.86 (7 votes)
This Emerging Topic Conference focuses on the basic, translational and clinical aspects of intrahepatic cholangiocarcinoma (iCCA). Emerging molecular technologies provide platforms to better unravel the molecular pathogenesis of iCCA, and the role of the tumor immune microenvironment. This conference will review these advances in pathogenesis iCCA, its clinical management and future challenges, with an emphasis on addressing unmet clinical needs.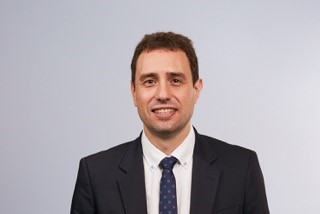 Jesus M. Banales
Jesus M. Banales (PhD) is head of the Liver Diseases Group at Biodonostia Institute (San Sebastian, Spain), Investigator Miguel Servet (ISCIII), Ikerbasque and CIBERehd, and Assistant Prof. of Medicine/Science at Mayo Clinic (USA), Univ. Navarra (Spain) and Univ. Area Andina (Colombia). Co-founder and current coordinator of the "European Network for the Study of Cholangiocarcinoma" (ENS-CCA), coordinator of the European CCA Registry Database, Vice-chair of the European H2020 COST ACTION EURO-CHOLANGIO-NET, Member of the "International Primary Sclerosing Cholangitis Study Group (IPSCSG)", and Member of the Governing Board of the Spanish Association for the Study of the Liver (AEEH). His research is focused on hepato-biliary pathobiology at basic and translational level, with particular interest in liquid biopsy, genetics, epigenetics and molecular mechanisms of liver cancer.
$i++ ?>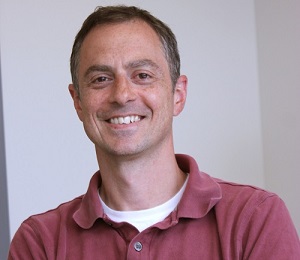 Nabeel M. Bardeesy
Dr. Bardeesy hold the Gallagher Chair in Gastrointestinal (GI) Cancer Research at Massachusetts General Hospital Cancer Center and is the co-director of the of the Harvard SPORE in GI Cancer. He also serves as a member of the Scientific Advisory Board of the Cholangiocarcinoma Foundation. His group has generated a series of genetically engineered mouse (GEM) models of pancreatic ductal adenocarcinoma and biliary tract cancer to investigate the functional interactions between key gene mutations, including mutant KRAS, IDH1, GNAS, and LKB1. Using these models as well as human cell systems, his team has defined metabolic and epigenetic circuits contributing to tumor progression. In addition, his group collaborates with leading clinical researchers to study cholangiocarcinomas harboring genomic alterations that activate FGFR2. The team has uncovered the genetic basis for clinical acquired resistance in patients treated with FGFR inhibitors, elucidated downstream signaling programs, and identified novel therapeutic strategies designed to improve treatment response and overcome resistance. Dr. Bardeesy also has extensive experience as a mentor, with many trainees being awarded important career development grants. Many of his former trainees have tenure-track faculty appointments at leading research institutes or are having group leadership positions in pharma and biotech. His laboratory has been continually funded by the NCI for the past 15 years through multiple R01 and U01 awards as well as a long-standing Program Project Grant on the Biology of Pancreatic Cancer. He is also PI of a DOD Translational Team Science Award for Biliary Tract Cancer and has received several awards from foundations, including Target Cancer Foundation, V Foundation for Cancer Research, the Samuel Waxman Cancer Research Foundation, the Gosnell Family Foundation, and the Linda J. Verville Cancer Research Foundation.
$i++ ?>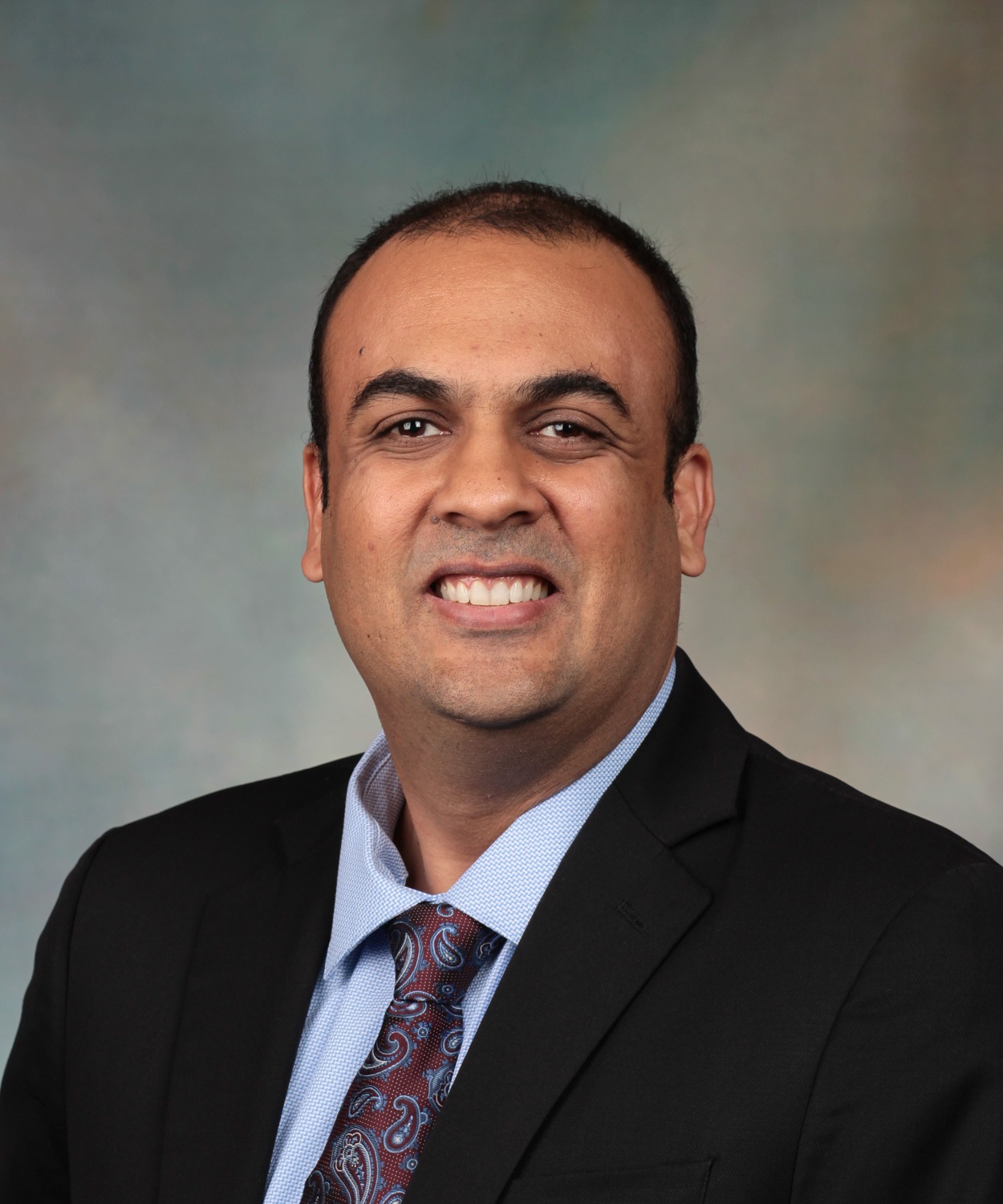 Mitesh Borad
Mitesh J. Borad received his B.S. in Biomedical Engineering from Boston University in 1996, and M.D. from Rutgers New Jersey Medical School in 2000. After completing his internal medicine training at Cedars-Sinai Medical Center in Los Angeles and medical oncology training at Tulane University School of Medicine in New Orleans, he was a Genomics Medicine and Drug Development Scholar at the Translational Genomics Research Institute (TGen) in Phoenix under the tutelage of Dr. Daniel Von Hoff. His research efforts are focused on development of novel therapeutics in liver, biliary and pancreatic cancers by leveraging Next-gen whole genome sequencing approaches, as well as application of emerging areas, such as the use of recombinant viruses with oncolytic/immunotherapeutic properties. His group was the first to introduce an oncolytic Rhabdovirus into human clinical studies, and further development of this exciting area remains a focus of his efforts. His team was also the first to demonstrate anti-tumor activity in patients with FGFR2-fusion cholangiocarcinomas using small molecule FGFR2 inhibitors, which have now garnered FDA approvals. His work is supported by grants from the National Institutes of Health (NIH), National Cancer Institute (NCI), Department of Defense (DOD) and U.S. Food and Drug Administration (FDA). He currently directs the GI Cancer Gene Therapy and Oncolytic Virus Lab at Mayo Clinic Cancer Center and is the Director of the Precision Cancer Therapeutics Program at the Mayo Clinic Center for Individualized Medicine (CIM). He also serves on the NIH Drug Discovery and Pharmacology (DMP) Study Section as a Standing Member, NIH Hepatobiliary Cancer Task Force, Chair of the International Cholangiocarcinoma Research Network (ICRN) and Editorial Board Member of Biotarget, PLoS One and SGO, the official journal of International Association of Surgeons, Gastroenterologists and Oncologists (IASGO).
$i++ ?>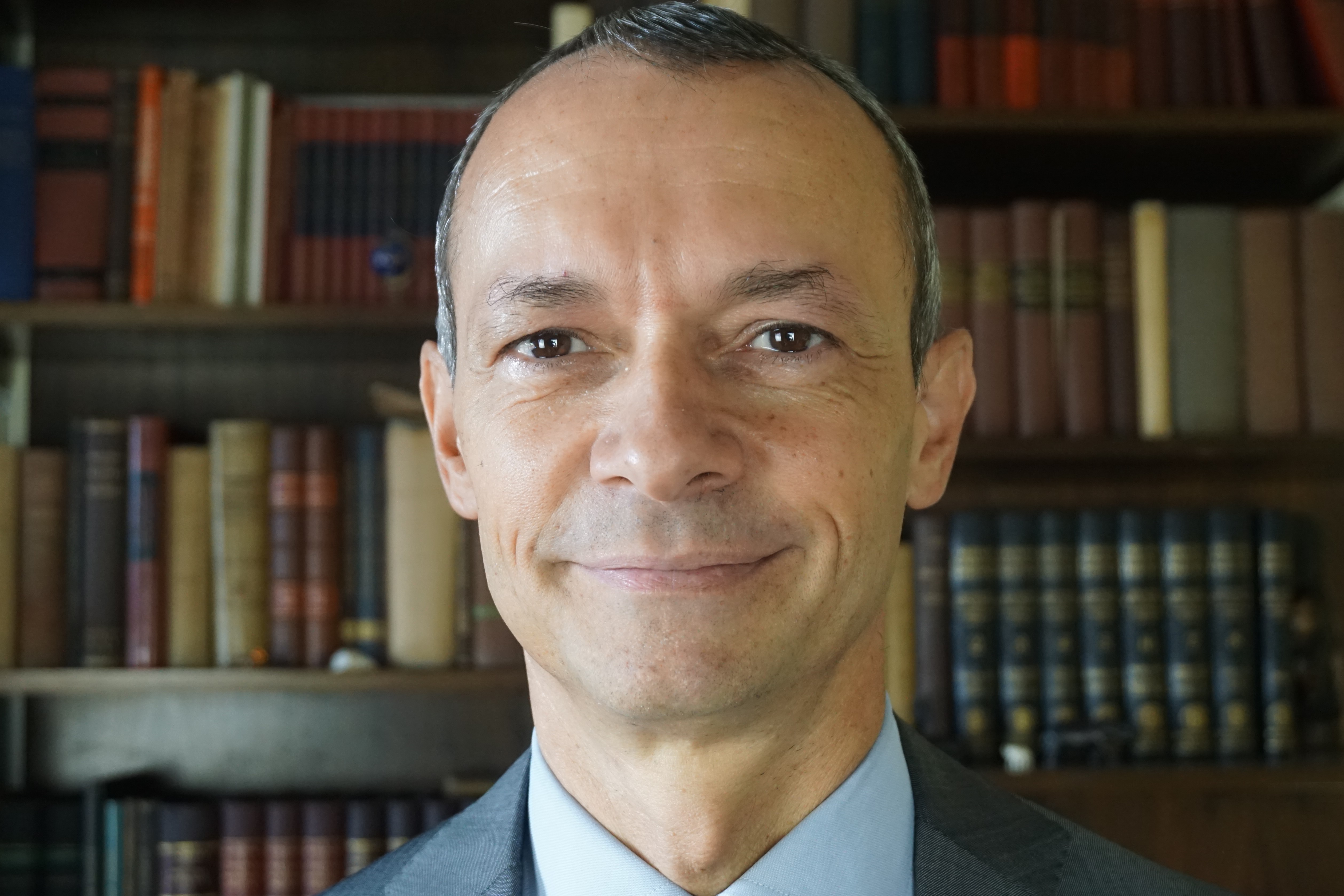 Umberto Cillo
Dr. Umberto Cillo has committed the past 20 years to the study of Transplant Oncology and Hepatobiliary Surgery. Currently, Dr. Cillo is the Director of the Department of Hepatology at Padova University Hospital, a Professor of General Surgery and chief of the Hepatobiliary and Liver Transplantation Unit. Dr. Cillo was former President of the Italian Society of Organ Transplantation (SITO), UC and coordinated the national liver allocation remodelling in Italy. He leads one of the most active Italian groups in hepatobiliary surgery dedicated to technique innovation and development with specific reference to minimally invasive approaches.
$i++ ?>
Luca Fabris
With a Medical degree at Padua University, Italy (1987), Luca Fabris got his PhD at University of Milan, Italy (1997), after a research program developed at University of Birmingham, UK (1995-96). In 2005, he was nominated assistant Professor at the University of Padua, School of Medicine. Currently, as associate Professor in Gastroenterology, he leads a laboratory of experimental Hepatology in the Department of Molecular Medicine, in the same University.
Over the last 20 years, he has focused his scientific interests on topics related to pathophysiology of cholangiopathies, both of inflammatory and neoplastic origin, mainly with liver cell biology studies. From 2012, he has an appointment as adjunct Professor in the Yale University, CT, USA, where he is involved in the program of genetic biliary diseases and cancers.

On the clinical side, he has developed a longstanding experience, mostly devoted to the clinical management of rare liver diseases, in particular primary cholangiopathies. From 2012 to 2016, Dr Fabris was a steering committee member of the International Primary Sclerosing Cholangitis (PSC) Study Group, and from 2016, chair of the working group of 'Malignancies in PSC'.

From 2016 to 2019, Dr Fabris is a steering committee member of the AASLD Special Interest Group on Cholestasis and Biliary Diseases.
$i++ ?>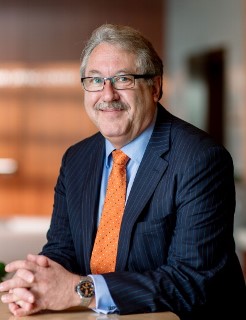 Gregory J. Gores
Gregory J. Gores, M.D. is a quintessential, senior academician; a "quadruple threat" with contributions to research, clinical practice, education, and leadership. His research contributions include sustained federal funding (greater than 30 years), over 690 publications, an H-index of 130, and over 50,000 citations (Scopus data base). Based on these accomplishments, he was appointed as a Distinguished Mayo Investigator. His clinical focus on hepatobiliary neoplasia has led to novel protocols regarding liver transplantation for cholangiocarcinoma. Educational activities include mentoring over 80 fellows, and directing a liver transplant fellowship program. These activities have been recognized by receipt of an American Gastroenterological Association Mentorship Award. Extramural leadership positions include past presidency of the American Association for the Study of Liver Disease (AASLD) and the International Liver Cancer Association, and a past Councilor of the American Gastroenterological Association (AGA). Intramural positions include serving as past Chair of the Gastroenterology and Hepatology Division at Mayo Clinic Rochester, and current Executive Dean for Research across the Mayo enterprise. His stature and accomplishments were recently recognized by prestigious awards from the Mayo Alumni Association, the AASLD, the German Society of Gastroenterology, and the Canadian Liver Foundation and Canadian Association for the Study of Liver.
$i++ ?>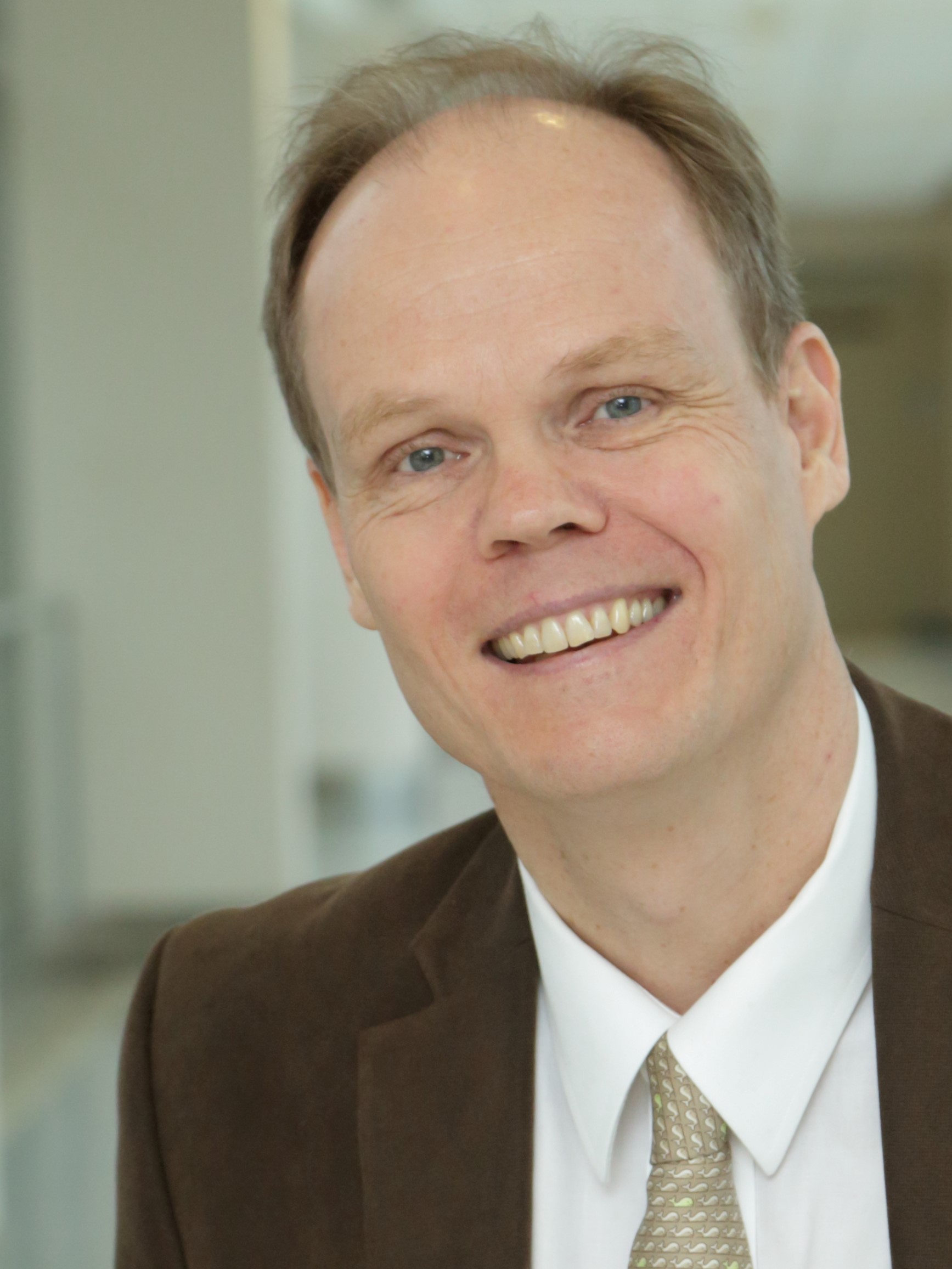 Tim Greten
Dr. Greten is an expert in gastrointestinal (GI) oncology and tumor immunology. His specific research focus is hepatocellular carcinoma and tumor immunology. He is trying to better understand how tumors in the liver interact with the immune system. Dr. Greten received his training in medical oncology, gastroenterology and hepatology in Germany and he has been performing basic and translational research studies in tumor immunology for more than 20 years. He is currently studying novel immune-based approaches to treat patients with hepatocellular carcinoma, cholangiocarcinoma and tumors of the GI tract metastasizing into the liver. Dr. Greten is cochair of the Center of Excellence in Immunology and co-director of the NCI CCR Liver Cancer Program.
$i++ ?>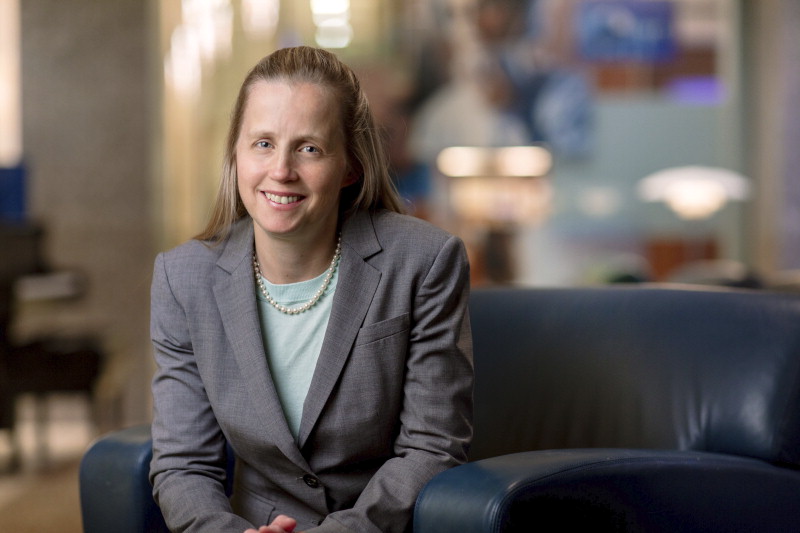 Julie Heimbach
Julie K. Heimbach, M.D., is a Professor of Surgery and Chair of the Division of Transplantation Surgery at Mayo Clinic in Rochester, Minnesota. She is currently on the council of the American Society of Transplant Surgeons; and recently served a member of the Governing Board of the AASLD and as chair of the Liver and Intestinal Transplant Committee of UNOS. She also serves as associate editor of AJT and Journal of Hepatology. Her interests are in liver transplantation in the setting of malignancy, particularly hilar cholangiocarcinoma, as well as the management of obesity in liver transplantation and living donor transplantation.
$i++ ?>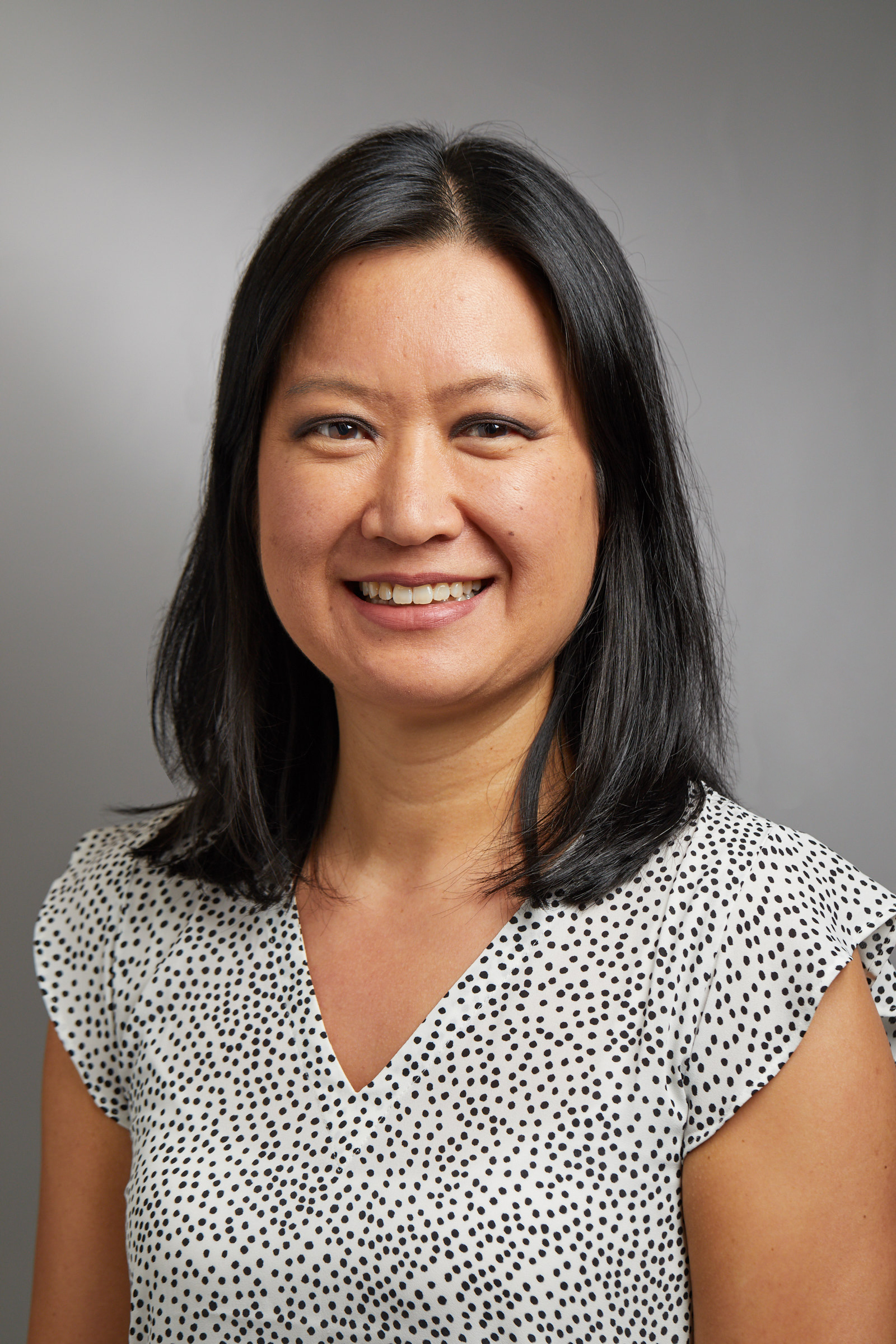 Kimberly Johung
Dr. Kimberly Johung is an Associate Professor in the Department of Therapeutic Radiology at Yale School of Medicine, and Director of the Gastrointestinal Radiotherapy Program. Her areas of clinical expertise include the treatment of esophageal, gastric, pancreatic, hepatobiliary, colorectal, and anal cancers, as well as stereotactic body radiation therapy. She serves as a member of the SWOG GI Committee and is also a panel member for the NCCN Esophageal and Gastric Cancers panel and the NCCN Colon, Rectal and Anal Cancers panel. Dr. Johung is also the program director for the radiation oncology residency training program at Yale New Haven Hospital, and Vice Chair for Education in the Department of Therapeutic Radiology.
$i++ ?>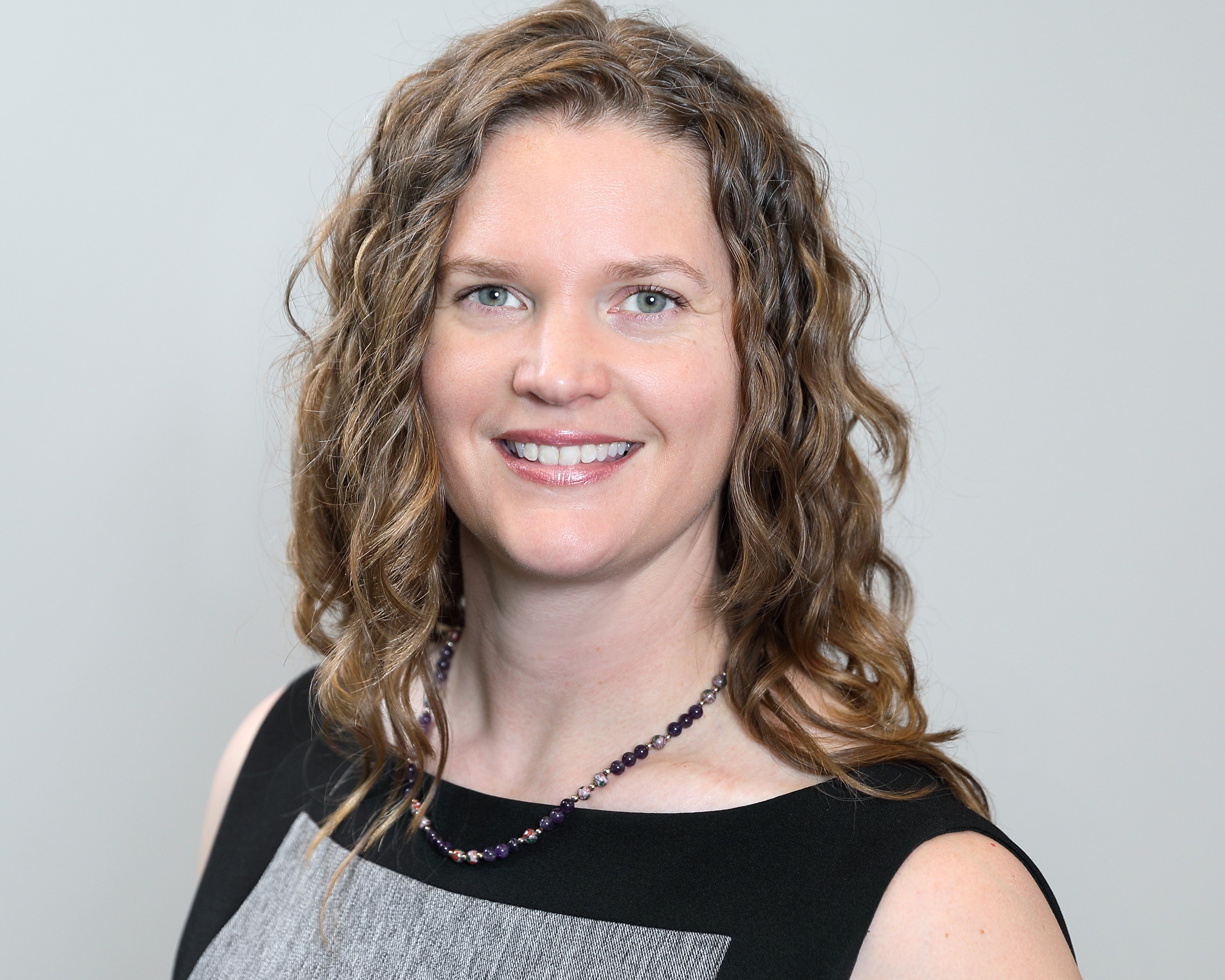 Jill Koshiol
Dr. Jill Koshiol received her Ph.D. in epidemiology from the University of North Carolina at Chapel Hill School of Public Health in 2005. Subsequently, she joined the Genetic Epidemiology Branch of the Division of Cancer Epidemiology and Genetics as a Cancer Prevention Fellow. Dr. Koshiol joined the Infections and Immunoepidemiology Branch as a Research Fellow in 2008 and became an Earl Stadtman Tenure-Track Investigator in 2010.
Dr. Koshiol has focused her research program on hepatobiliary cancers, which are linked to both infections and inflammation. Biliary tract cancers are rare in much of the world, but there are hotspots where these cancers constitute a major public health burden. Because these cancers are rare in the developed world, their etiology is poorly understood, even with respect to classic cancer risk factors. Biliary tract cancers have a multifactorial etiology, and inflammation is likely central in the carcinogenesis process. Dr. Koshiol's work is identifying previously unknown risk factors, such as aflatoxin. Identification of such determinants, as well as biomarkers, may lead to new opportunities for cancer prevention and early detection that can be translated into public health impact, particularly in high-risk areas.

Chile is one such high-risk area. GBC is a leading cause of cancer death in Chilean women. To investigate the epidemiologic and molecular predictors of gallbladder dysplasia and cancer, Dr. Koshiol initiated the Chile Biliary Longitudinal Study (Chile BiLS). The very high rates of gallbladder cancer and gallstones in Chile provide a unique opportunity to test several emerging hypotheses that are difficult to examine in other populations.

Dr. Koshiol is also the Principal Investigator for the Shanghai Biliary Tract Cancer Study and leads the Biliary Tract Cancer Pooling Project (BiTCaPP) and the Cholecystectomy Risk Stratification (CRS) study. In addition, she collaborates on the REVEAL-HBV and -HCV studies of individuals with chronic hepatitis B and C infection. Using these studies and others, she plans to elucidate hepatobiliary cancer etiology and aid cancer prevention through the identification of cancer-related molecular pathways and targets.
$i++ ?>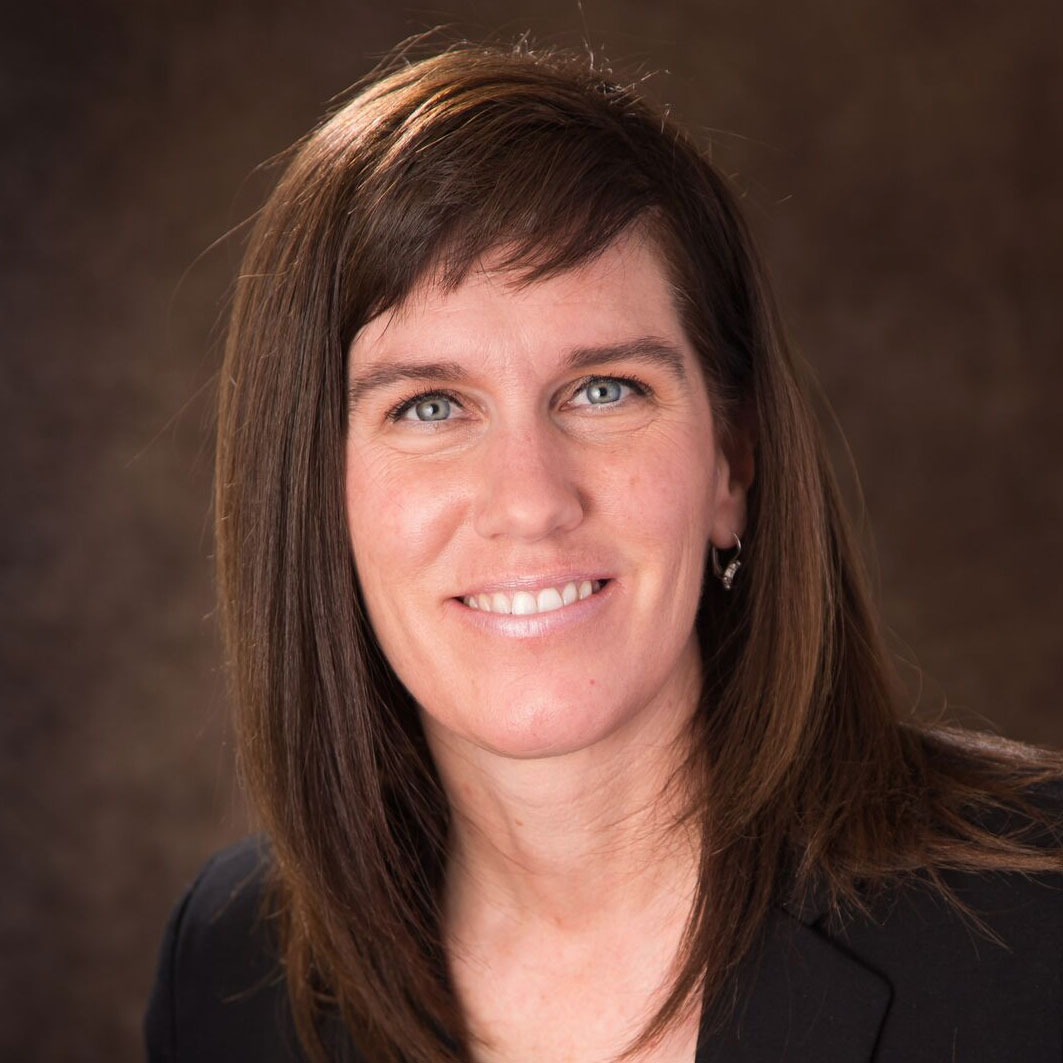 Stacie Lindsey
Stacie Lindsey is the CEO and Founder of the Cholangiocarcinoma Foundation (CCF), a global non-profit organization whose mission is to find a cure and improve the quality of life for those affected by cholangiocarcinoma (bile duct cancer). Her efforts focus on increasing knowledge and understanding about key issues central to etiology, prevention, early detection, treatment, prognosis, and cure of cholangiocarcinoma through advocacy, education, collaboration, and research.
Since 2006, she has engaged with members of the scientific, medical and academic communities; policymakers and regulators, industry, advocates, patients and caregivers to advance scientific research by strengthening and supporting global collaborations; nurturing a dedicated team of young investigators; inspiring innovation; and advocating for those affected by this rare and aggressive form of cancer.

Since 2015, she has served as a Founding Member of the International Cholangiocarcinoma Research Network (ICRN), is a global consortium of research groups that are working in concert to accelerate scientific and medical progress on an international level, expedite delivery of innovative care and treatments, and improve health outcomes for patients. She currently serves on the Executive Committee Member for the GI Cancers Alliance, and as the Patient Advocate representative for the Hepatobiliary SPORE's at both MGH and Mayo Clinic.
$i++ ?>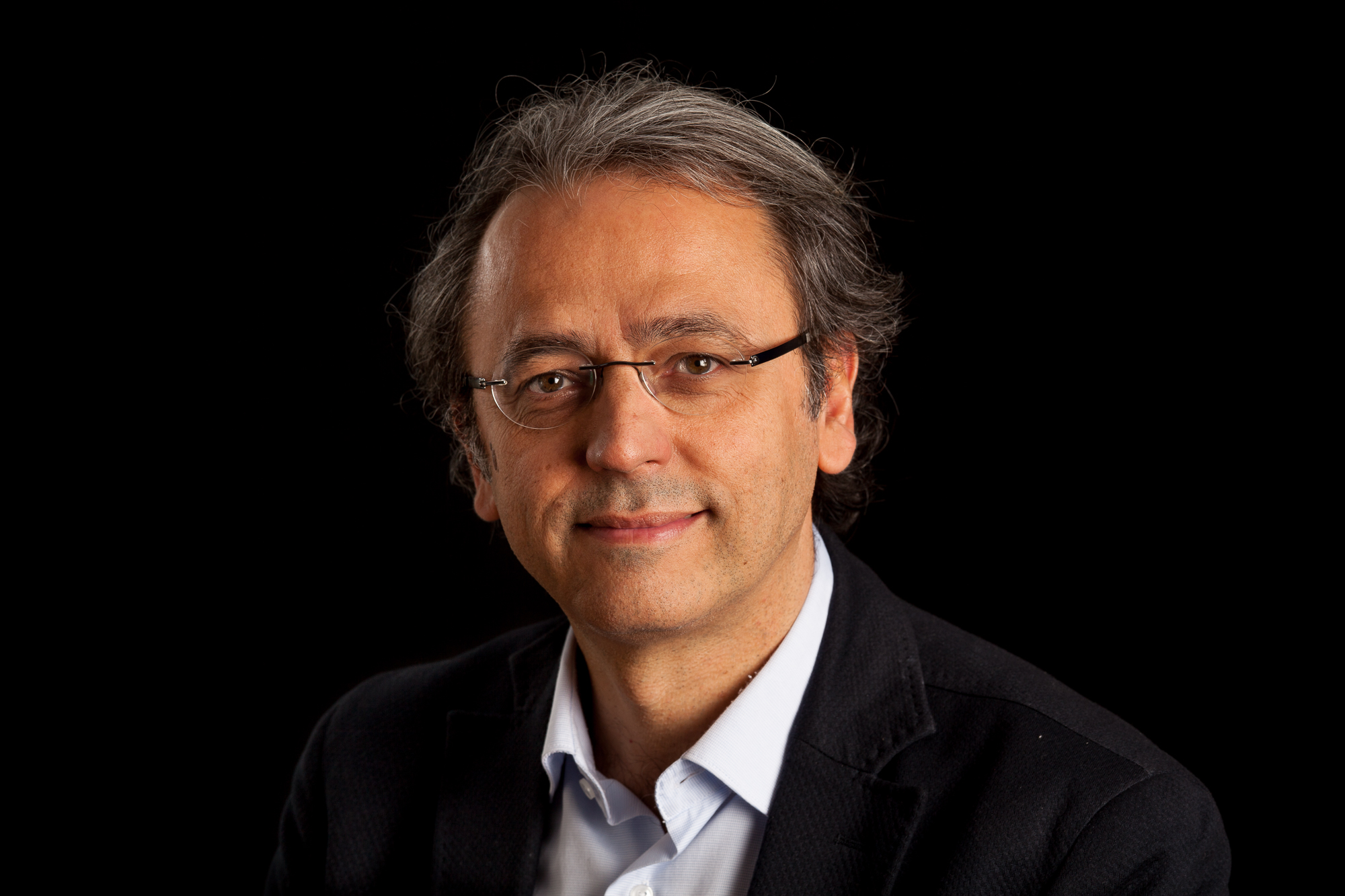 Josep Llovet
Josep M. Llovet, MD, PhD is Professor of Medicine – Hepatic Oncology at University of Barcelona, Professor of Research-ICREA in the Liver Unit, IDIBAPS-Hospital Clínic of Barcelona and Director of the Liver Cancer Program and Full Professor of Medicine at the Icahn School of Medicine at Mount Sinai, New York and Director. Professor Llovet obtained his degree in Medicine and Surgery from the University of Barcelona in 1986 and his PhD from the Autonomous University of Barcelona in 1995.
Professor Llovet has been President, Secretary and Founder of the International Liver Cancer Association (ILCA) and Chairman of the European Clinical Practice Guidelines of management of liver cancer (EASL-EORTC). He is President of the AASLD-SIG of Hepatobiliary neoplasia. He has published more than 290 articles in peer-reviewed journals such as New England Journal of Medicine, Lancet, Nature Rev Clin Oncol, Nature, Nature Rev Dis Primers, Nature Genetics, JCO, Nature Reviews Gastroenterology & Hepatology, Lancet Oncology, Cancer Cell, Gastroenterology , J Hepatology and Nature Com (total citations 70,219, total impact factor 4,461; h index 118-Google Scholar), > 55 chapters of books, and has delivered more than 605 lectures. He is Senior Editor of Clinical Cancer Research. Of note, he has been recognized as Top-1% cited researcher in Clarivate Analytics since 2014-2019.
$i++ ?>
David C. Madoff
Dr. David C. Madoff is Professor of Radiology and Biomedical Imaging, Vice Chair for Clinical Research and Section Chief of Interventional Radiology at Yale School of Medicine. Dr. Madoff earned his B.A. from Emory University and his M.D. from the University of Pittsburgh. He completed both his internship in Internal Medicine and residency in Radiology at SUNY at Stony Brook and his fellowship training in Vascular and Interventional Radiology at The University of Texas MD Anderson Cancer Center. Dr. Madoff achieved Board Certification in Diagnostic Radiology from the American Board of Radiology in 2000 and attained his Certificate of Added Qualifications in Vascular and Interventional Radiology in 2002. He was a faculty member in the Section of Interventional Radiology at MD Anderson Cancer Center in Houston, Texas for a decade before joining New York-Presbyterian Hospital/Weill Cornell Medical Center in 2011. While at Weill Cornell, Dr. Madoff served as Division Chief of Interventional Radiology from 2011 to 2015 and Vice Chair for Academic Affairs from 2015 to 2019. He moved to Yale in July 2019.
Dr. Madoff has a strong background in clinical care and has treated many patients with complex oncological problems. In particular, he has focused his career on treating patients with primary and metastatic hepatobiliary cancer. Dr. Madoff is world-renowned for his work on preoperative portal vein embolization, a technique used to improve the safety of major hepatic resection. This technique is based on the liver's ability to regenerate and has been used in patients with primary and metastatic hepatobiliary cancer to increase the size of the anticipated liver remnant before surgery. Without this procedure, many patients with potentially resectable disease would not be eligible for curative resection. In addition, Dr. Madoff is actively involved in many clinical trials related to liver cancer, has advocated for utilization of advanced imaging technology to guide tumor therapy and has developed a large animal model for advanced liver fibrosis which can be used for many novel imaging and therapeutic applications.
$i++ ?>
Shishir K. Maithel
Dr. Shishir Maithel is a Surgical Oncologist with a focus on hepatobiliary and pancreatic disease. Along with a busy clinical practice, he is the Scientific Director of the Emory Liver and Pancreas Center and Director of the Katz-Foundation Research Fellowship in Surgical Oncology. In this role, Dr. Maithel has successfully mentored many post-graduate fellows and faculty in developing strong academic portfolios. He is the National-PI of several multi-institutional research collaborations, an actively accruing multi-institutional prospective Phase II clinical trial for cholangiocarcinoma, and an NCI-funded NCTN randomized Phase III trial for incidental gallbladder cancer. Dr. Maithel is the Chair of the GI-Surgery-Working-Group at ECOG-ACRIN, was a member of the NCI-Hepatobiliary Task Force and was Program Chair for the AHPBA and GI-ASCO annual meetings. Dr. Maithel co-Chaired the ASCO Adjuvant-Therapy-Guidelines Committee, joined the Scientific Medical Advisory Board of the Cholangiocarcinoma Foundation, and has established himself as an international leader in biliary tract malignancies.
$i++ ?>

Valérie Paradis
Valérie Paradis, MD, PhD and Professor in Pathology, is the chairman of Pathology department (Beaujon hopsital) and leader of the INSERM team "From inflammation to neoplasia in digestive diseases" (INSERM UMR 1149 Paris).
Fields of interest and research include pathological and molecular aspects of liver fibrosis, vascular diseases, and tumorigenesis with a specific interest in tumor heterogeneity. To address this later issue, her team has developed original in situ proteomic approach (MALDI imaging) for identification of tissue signatures and biomarkers, and ex vivo culture model using thin tumor slices and organoids for evaluation of drug therapy.
Dr. Paradis is chairing the specialty "Epithelium: interface structure" (Master 2 "Cellular Biology-Physiology- Pathology"). She is co-coordinator of the DHU UNITY "Unmet Needs for Innovation in HepaTology and GastroenterlogY" and task leader of the RHU QUID-NASH aiming to identify non-invasive diagnostic markers of NASH in diabetic patients. She is coordinating a collaborative project MOSAIC aiming to identify imaging signatures through integration of radiological and
histological features and Artificial intelligence. She is a member of International groups of liver pathologists (Laennec & Elves), Scientific commissions Research Institutes (INSERM, ANRS), Associate Editor (J Hepatol and WHO Classification of Digestive tumors 2019).
$i++ ?>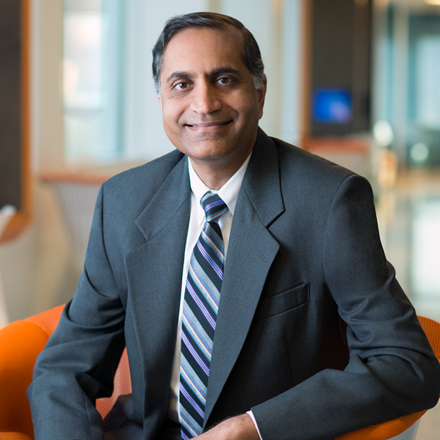 Tushar Patel
Tushar Patel is the James C. and Sarah K. Kennedy Dean of Research at Mayo Clinic in Florida, and holds the academic rank of Professor of Medicine, and Professor of Cancer biology, Mayo Clinic College of Medicine and Science.
After earning his medical degree from the University of Glasgow in Scotland, Dr Patel trained at Mayo Clinic in Rochester where he completed a residency in internal medicine, a fellowship in gastroenterology, and specialized training as a clinician-investigator in the Mayo Clinic Clinician-Investigator Program. His clinical expertise is in transplant hepatology and hepatobiliary cancers. His laboratory-based research program incorporates basic discovery studies aimed at understanding the molecular mechanisms of cancer formation in the liver and bile ducts, with translational studies that seek to identify novel biomarkers for these cancers and to improve therapeutic responses. He has been a pioneer in the emerging discipline of RNA nanotechnology with research studies focused on the study of cellular nanovesicles and noncoding RNA. His work has been supported by the National Institutes of Health Common Fund through the Office of the NIH Director, National Center for Advancing Translational Sciences, National Institute of Diabetes and Digestive and Kidney Diseases, National Cancer Institute and the National Science Foundation.
Dr. Patel has authored more than 200 peer-reviewed articles that have been cited more than 18,000 times. He serves as an associate editor for Hepatology, and is active within the biomedical research community, serving on the State of Florida Biomedical Research Advisory Committee and the Board of the Florida Research Consortium. In addition, he has served as mentor to many medical students, undergraduates, residents and fellows, and to a myriad of clinicians engaged in research.
$i++ ?>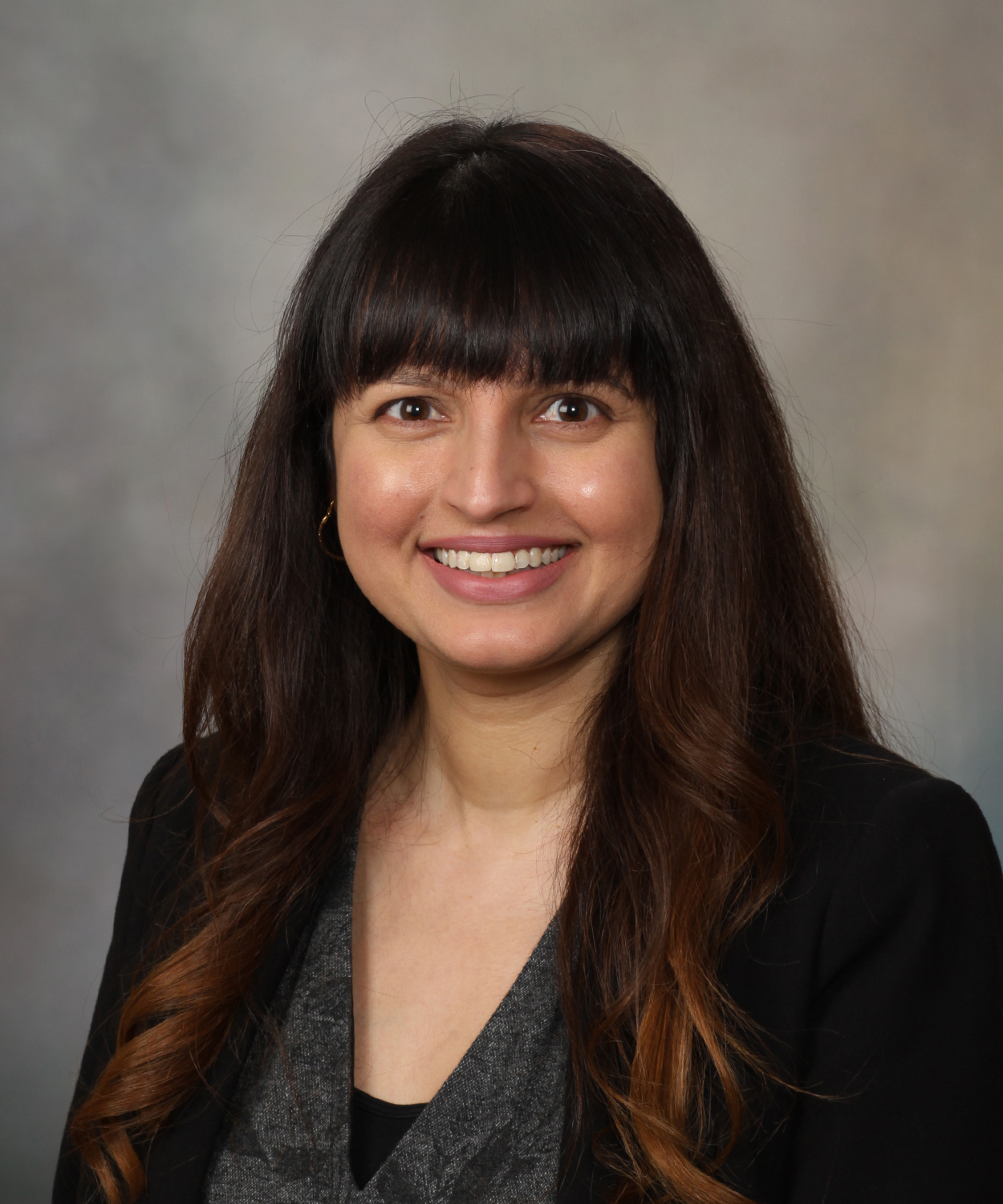 Sumera H. Rizvi
Dr. Sumera Rizvi is an Assistant Professor of Immunology and Medicine at the Mayo Clinic College of Medicine and Science. She is a member of the faculty in the Division of Gastroenterology and Hepatology at Mayo Clinic in Rochester, MN. She underwent training in internal medicine at the University of Pittsburgh Medical Center, and subsequently completed Gastroenterology and Transplant Hepatology fellowships at the Mayo Clinic, Rochester, MN. Her academic focus is hepatobiliary neoplasia and cholestatic liver diseases. Her research efforts are centered on the immunobiology of cholangiocarcinoma and development of combination immune-directed therapies for the treatment of cholangiocarcinoma.
$i++ ?>
Florin Selaru
Dr. Florin Selaru is an Associate Professor of Medicine and Oncology at the Johns Hopkins University in Baltimore, Maryland. He completed his fellowship in Gastroenterology and Hepatology at Johns Hopkins and then stayed on faculty and developed an NIH funded laboratory to study inflammation leading to cancer in the GI tract. During his fellowship, he developed a program around cholangiocarcinoma and organized scientists and clinicians not only at Hopkins, but worldwide. His laboratory played a crucial role in elucidating the roles of microRNA species in cholangiocarcinoma. In addition, he was one of the first to report the presence of exosomes in human bile from patients with cholangiocarcinoma as well as to utilize them for early and precise diagnostics. Follow up studies led Dr. Selaru to developing new treatment directions in cholangiocarcinoma by using microRNAs delivered by extracellular vesicles. More recent work from Dr. Selaru's laboratory reports the generation of a large tissue bank of patient derived organoid cultures established from human cholangiocarcinomas. His laboratory is well versed in models of cholangiocarcinoma, from cell lines to xenografts and patient derived organoids.
$i++ ?>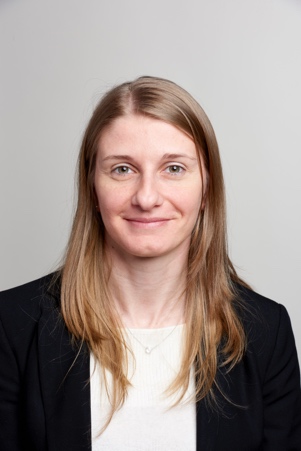 Daniela Sia
Daniela Sia is Assistant Professor in the Division of Liver Diseases, Department of Medicine, at Icahn School of Medicine at Mount Sinai (ISMMS). She received her PhD from the University of the Studies of Milan in December 2008. She then pursued her postdoctoral studies in Prof. Josep M Llovet´s lab, first at Hospital Clinic (Barcelona, Spain), and then at ISMMS (NY, USA). During her years of training, she acquired extensive genomic experience and knowledge of the molecular pathogenesis of the two most common primary liver cancers, hepatocellular carcinoma (HCC) and cholangiocarcinoma (CCA). Her research achievements include the generation of the first multi-omics classification of intrahepatic (Sia D. et al, Gastroenterology 2013) and extrahepatic CCA (Montal R., Sia D. et al, J Hepatol 2020) and the discovery of a targetable FGFR2 fusion protein (Sia D. et al, Nat Commun 2015). Pemigatinib, a FGFR1-3 inhibitor, has just received FDA accelerated approval for advanced iCCA harboring FGFR2 rearrangements. More recently, she has gained knowledge in onco-immunology and one of her latest works has defined the subset of HCC patients with molecular characteristics that highly resemble those of cancers most responsive to immunotherapy (Sia D. et al, Gastroenterology 2017). Dr Sia was promoted to Assistant Professor (Research track) in October 2015 and to the tenure-track in January 2020 when, thanks to the support of the Tisch Cancer Institute, she started her own team investigating the pathogenesis of biliary tract cancers (BTCs). The long-term goal of her current research is to generate a deeper knowledge of the molecular mechanisms driving the onset and growth of BTCs and apply this knowledge towards the development of effective therapies. In particular, her lab focuses on deciphering the intricate relationships between tumor cells and the associated non-neoplastic cells of the tumor microenvironment by combining genomic approaches with ex-vivo and in-vivo models of the disease.
$i++ ?>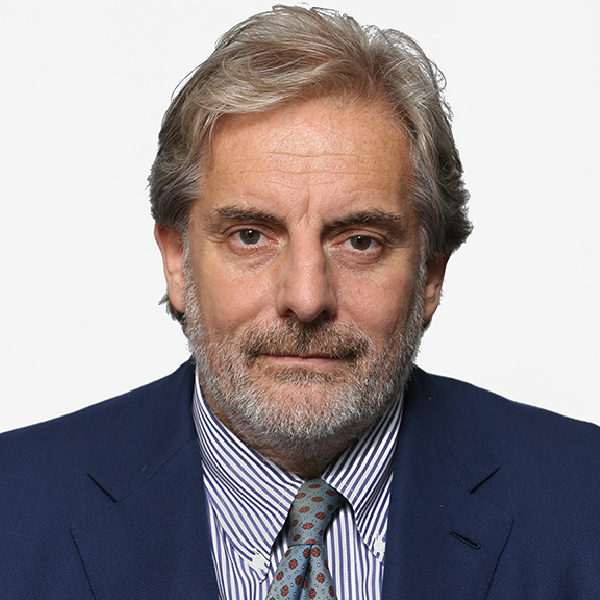 Mario Strazzabosco
Mario Strazzabosco MD, PhD, is Professor of Medicine at Yale University, CT. He is Director of the Yale Liver Cancer Programat Smilow Hospital and Co-Director of the Yale Liver Center. Dr. Strazzabosco is the principal investigator in a number of research projects in the field of hepatology, and health care management and directs an NIH-sponsored Lab at the Yale University School of Medicine. His main current research interests relate to the pathophysiology of biliary tract diseases, biology of liver repair, liver cancer and health care management. He has received numerous awards and is a Fellow of the American College of Gastroenterology (FACG) a Fellow of the European Board of Surgery (transplant) (FEBS) and a Fellow of the American Association for the Study of Liver Disease (FAASLD).
$i++ ?>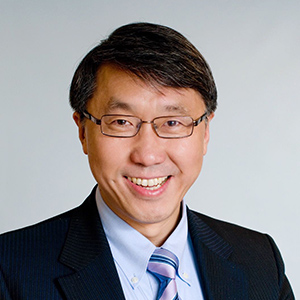 Andrew Zhu
Dr. Andrew X. Zhu is Director of Jiahui International Cancer Center, Director Emeritus of Liver Cancer Research at Massachusetts General Hospital Cancer Center, and Professor of Medicine at Harvard Medical School. The major focus of his research is to develop more effective therapies for hepatocellular carcinoma (HCC) and cholangiocarcinoma. The second area is to develop novel molecular and imaging biomarkers for targeted therapeutics that have prognostic and/or predictive significance. The third area is to define and characterize known or novel genetic mutations in HCC and cholangiocarcinoma, assess their potential correlation with clinical outcomes and as therapeutic targets, and dissect the molecular mechanisms of drug resistance to targeted therapy.
As a widely published author, Dr. Zhu has served as a principal investigator in many clinical trials in HCC, cholangiocarcinoma and other gastrointestinal cancers. An internationally recognized authority in HCC and cholangiocarcinoma, he led early efforts of developing several molecularly targeted, immunotherapeutic agents, and combination regimens in liver cancers and studying the predictive and surrogate molecular and imaging biomarkers. He and his colleagues initially identified the presence of IDH mutations and the resistance mechanism to FGFR inhibitor in cholangiocarcinoma. As the lead global principal investigator, he led the pivotal studies which led to the regulatory approval of pembrolizumab and ramucirumab in advanced HCC. As a co-principal investigator, he is leading the phase III trial of the first IDH-1 inhibitor Ivosidenib in cholangiocarcinoma with IDH-1 mutations, which has met the primary endpoint. He is a founding member of the International Liver Cancer Association, Fellow of American College of Physicians, and a member of ASCO and AACR. Dr. Zhu has served on the Hepatobiliary Cancer committee of the National Comprehensive Cancer Network, the Grants Selection Committee of ASCO, the Hepatobiliary Cancer Task Force of The NCI Gastrointestinal Cancer Steering Committee, the American Joint Committee on Cancer Hepatobiliary Task Force, the Hepatocellular Carcinoma Practice Guidelines Committee of the American Association for the Study of Liver Diseases, and the Clinical Advisory Board of The Cholangiocarcinoma Foundation. He has received several awards for his work, including V Foundation Translational Research Award, Lorenzo Cappussotti Award, and Jonathan Kraft Translational Award.
$i++ ?>
Components visible upon registration.
Upon completion of this activity, learners will be able to:

Formulate a state-of-the-art review of recent research and treatment advances in iCCA, with particular emphasis on present and future and treatment opportunities.
Define and reconcile current areas of controversy.
Delineate future avenues of research and highlight translational opportunities for novel therapies in iCCA.
This activity was planned in the context of the following ACGME/IOM/IPEC competencies: Evidence-based Practice, Medical Knowledge, Interpersonal and Communication Skills, Roles/Responsibilities and Work in Interdisciplinary Teams
Hepatologists
Gastroenterologists
Nurses
Nurse Practitioners
Physician Assistants
Transplant Coordinators
Surgeons
Fellows/Trainees
Medical Oncologists
DISCLOSURE OF CONFLICTS OF INTEREST
AASLD requires all individuals who are in a position to control the content of an educational activity to disclose all relevant financial relationships with any commercial entity producing, marketing, re-selling, or distributing health care goods or services consumed by, or used on, patients. Disclosures are collected prior to the start of the educational activity. Any potential conflicts of interest that exist are resolved prior to implementation of the activity. All disclosures are made available and communicated to the leaner prior the activity beginning.
The organizers and faculty have reported the following disclosures:
Faculty
Jesus Banales, PhD
Nothing to disclose.
Nabeel M. Bardeesy, PhD
Nothing to disclose.

Mitesh Borad, MD
Nothing to disclose.

Umberto Cillo, MD
Nothing to disclose.

Laura Dawson, MD, FRCPC
Nothing to disclose.

Luca Fabris, MD, PhD
Nothing to disclose.

Gregory J. Gores, MD, FAASLD
Scientific Consulting: Co-editor of Seminars in Liver Disease

Tim Greten, MD
Nothing to disclose.

Julie Heimbach, MD, FAASLD
Advisory Committees and/or Review Panels: ASTS Council

Kimberly JoHong, MD
Nothing to disclose.

Jill Koshiol, PhD
Nothing to disclose.

Stacie Lindsey
Nothing to disclose.

Jospe M. Llovet, MD, FAASLD
Scientific Consulting: Can-Fite Biopharma, Eli Lilly, Bayer HealthCare Pharmaceuticals, Bristol-Myers Squibb, Eisai Inc, Celsion Corporation, Exelixis, Merck, Ipsen, Genentech, Roche, Glycotest, Leerink Swann LLC, Fortress Biotech, Nucleix, Sirtex, Mina Alpha Ltd, AstraZeneca
Grants/Research Support: Bayer HealthCare Pharmaceuticals, Eisai Inc, Bristol-Myers Squibb, Boehringer-Ingelheim and Ipsen

David C. Madoff, MD
Nothing to disclose.

Shishri K. Maithel, MD
Grants/Research Support: Celgene

Valerie Paradis, MD, PhD
Nothing to disclose.

Tushar Patel, MBCbB, FAASLD
Nothing to disclose.

Sumera H. Rizvi, MD
Nothing to disclose.

Florin M. Selaru, MD
Nothing to disclose.

Daniela Sia, PhD
Nothing to disclose.

Mario Strazzabosco, MD, PhD, FAASLD
Scientific Consulting: Bayer, Engitix

Andrew X. Zhu, MD, PhD
Scientific Consulting: Bayer, Merck, Lilly, Novartis, Eisai, Roche-Genentech, Exelixis

Basic Research Committee
Muyiwa Awoniyi, MD, PhD
Nothing to disclose
Lily Dara, MD
Nothing to disclose
Laurie D. DeLeve, MD, PhD, FAASLD
Intellectual Property Rights (Patents, Royalties, Licensing fees): COMPOSITIONS AND METHODS FOR AMELIORATING TISSUE INJURY, ENHANCING LIVER REGENERATION AND STEM CELL THERAPIES, 2017-230-01 US no. 62/544,589 End-organ selective MMP inhibition enhances bone marrow progenitor cell recruitment (sole inventor) Applicant: University of Southern California GBC ref.: 6177.132445PCT
Scientific Consultant/Advisor to Industry or Commercial Enterprise: Abbvie; Daiichi Sankyo

Ariel E. Feldstein, MD
Scientific Consultant/Advisor to Industry or Commercial Enterprise: Gilead, Merck, Oppilan Pharma, GSK

Sandy Feng, MD, PhD
Stock/Stock Options: Amgen, Johnson & Johnson, Stryker, Abbott, Charles River Labs, Eli Lily, Express Scripts, Glaxo-Smith Klein, Medco, Merck, Pfizer, Hospira
Grants/Research Support: Novartis, Quark
Leadership in related society: Juno Therapeutics, Inc., American Journal of Transplantation, Immune Tolderance Network, OPTN/UNOS, The New England Journal of Medicine

Mercedes Fernandez, PhD
Nothing to disclose

Rohit Kohli, MBBS, MS, FAASLD
Commercial Speaker's Bureau: Alexion Pharmaceuticals
Data Safety Monitoring Board for Industry or Commercial Enterprise: Takeda Pharmacrutical
Grants/Research Support: Epigen Pharma, Vision Pharmaceuticals
Leadership in related society: NASPGHAN Foundation Board

T. Jake Liang, MD, FAASLD
Nothing to disclose
Pranoti Mandrekar, PhD, FAASLD
Nothing to disclose
Kaitlyn R. Musto, PA-C
Nothing to disclose
Laura E. Nagy, PhD, FAASLD
Nothing to disclose

Kari Nejak-Bowen, MBA, PhD
Nothing to disclose

Ruisi Wang, PhD
Nothing to disclose

Huiping Zhou, PhD, FAASLD
Nothing to disclose

Clinical Research Committee
Ulrich Beuers, MD
Scientific Consultant/Advisor to Industry or Commercial Enterprise, including Development of Educational Presentations: Valeant, Norgine
Grants/Research Support: Valeant, Grifols
Leadership in related society: ACG: American Journal of Gastroenterology AE, AGA: Microbiome Scientific Advisory Board;
Jasmohan S. Bajaj, MD, FAASLD
Grants/Research Support: Lallemand Pharma; Commercial Speaker's Bureau: Lupin Pharma

Mamatha Bhat, MD
Nothing to disclose

Therese Bittermann, MD
Nothing to disclose

Edward Doo, MD
Grants/Research Support: Abbvie, BMS, Gilead
Scientific Consultant/Advisor to Industry or Commercial Enterprise: Abbvie, Gilead

W. Ray Kim, MD, FAASLD
Advisory Board: Merck, Gilead Science, Abbvie, Salix
Scientific Consultant/Advisor to Industry or Commercial Enterprise: Connatus
Paul Yien Kwo, MD, FAASLD
Grants/Research Support: Allergan, Boehringer-Ingelheim, Bristol-Myers Squibb, Eli Lilly and Company, Galectin Therapeutics, Galmed Pharmaceuticals, GE, Genfit, Gilead, Intercept, Janssen, Madrigal Pharmaceuticals, Merck, NGM Biopharmaceuticals, Pfizer, and Siemens
Scientific Consultant/Advisor to Industry or Commercial Enterprise: Glympse bio, Metacrine, Viking, Ini Pharma Ionis, Intercept, Ionis, Janssen Inc., Merck, NGM Biopharmaceuticals, Novo Nordisk, Pfizer,Madrigagal

Rohit Loomba, MD
Nothing to disclose

Arpan Arun Patel, MD
Grants/Research Support: Gilead, Shire

Emily J. Rothbaum Perito, MD
Nothing to disclose

Susan M. Salahshor, PhD, PA-C
Grants/Research Support: Organ Recovery Systems

Shimul A. Shah, MD
Nothing to disclose

Tracey G. Simon, MD
Nothing to disclose

James E. Squires, MD, MS
Nothing to disclose
Monica A. Tincopa, MD MSc
Nothing to disclose

Kymberly Watt, MD
Expert Testimony: Intercept - site- PI Gilead - site PI, co-I Conatus - site co-I Novartis - previous site PI, co author study subanalysis Pfizer- site co-I all multicenter study related
Stock/Stock Options: BMS; Arbutus; Madrigal; Viking
AASLD Staff
Dominique Clayton
Nothing to disclose
Julie Deal
Nothing to disclose
Matthew D'Uva
Nothing to disclose
Denise Seise
Nothing to disclose
Suzanne Thibeault
Nothing to disclose
Anne Wrobel
Nothing to disclose
ACCREDITATION AND DESIGNATION STATEMENTS
Continuing Medical Education (CME)
The American Association for the Study of Liver Diseases (AASLD) is accredited by the Accreditation Council for Continuing Medical Education (ACCME) to provide continuing medical education for physicians. AASLD designates this live activity for a maximum of 11.00 AMA PRA Category 1 Credits™. Physicians should claim only the credit commensurate with the extent of their participation in the activity.
American Board of Internal Medicine (ABIM)
Successful completion of this CME activity, which includes participation in the evaluation component, enables the participant to earn up to 11.00 MOC points in the American Board of Internal Medicine's (ABIM) Maintenance of Certification (MOC) program. Participants will earn MOC points equivalent to the amount of CME credits claimed for the activity. It is the CME activity provider's responsibility to submit participant completion information to ACCME for the purpose of granting ABIM MOC points.
CLAIMING CME CREDITS AND ABIM MOC POINTS
CME Credits
Physicians and other health care professionals seeking 11.00 AMA PRA Category 1 Credits™ for this live continuing medical education activity must complete an evaluation by Thursday, October 15. The CME evaluation will be available to you upon completion of the live streaming conference.
MOC Points
Physicians seeking ABIM and/or ABP MOC points must complete the CME and MOC evaluation by Thursday, October 15. Requests for MOC after this date will not be honored. The MOC evaluation is included in the CME evaluation.
MOC Points will be reported to the ABIM by the end of October 2020 for attendees who successfully complete the MOC evaluation.