2019 Webinar: Palliative Care: What It Is and When To Use It
5 (1 vote)
Recorded On: 08/20/2019
Palliative care is specialized, interdisciplinary care that can be offered at any stage of a serious illness and focuses on symptom management, advance care planning, decision-making, psychosocial support, care coordination, and continuity of care. This webinar will assist clinicians in assessing basic palliative care needs in patients with liver disease as the disease progresses, offering clinical management strategies to address needs, and referring to specialty-level palliative care. We will utilize a live webinar format that will be recorded for on-demand viewing on LiverLearning®.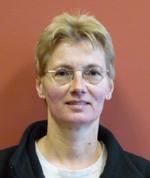 Lissi Hansen
Dr. Hansen is a professor of nursing at Oregon Health and Science University. She studied nursing at Sankt Luksas Stiftelsen's School of Nursing in Hellerup, Denmark. She received her Bachelor of Science in Nursing from Washington State University and master's and PhD from Oregon Health and Science University. Dr. Hansen is one of the few researchers who studies patients with liver diseases including hepatocellular carcinoma (HCC) and their informal caregivers. She has an extensive clinical experience with acutely and chronically ill and dying patients and have palliative care training from the Harvard Medical School Center for Palliative Care.
Dr. Hansen successfully co-authored and published several articles on her research as a principal investigator. She continues ongoing studies with the American Cancer Society MRSG, National Palliative Care Research Center, NIH/NINR and NIH/NCI. The long-term goal of her program of research is to develop interventions to improve symptom management and palliative care for patients with liver diseases and their families.
$i++ ?>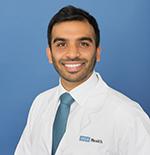 Arpan A. Patel
Aran A. Patel, MD, PhD is a transplant hepatologist and health services researcher at the David Geffen School of Medicine at UCLA. He is also a staff physician at the West Los Angeles Veterans Affairs Center and core investigator at the VA Center for the Study of Healthcare Innovation, Implementation and Policy (CSHIIP) in Los Angeles. He performed his residency in Internal Medicine at the Hospital of the University of Pennsylvania, followed by fellowship in gastroenterology at UCLA and fellowship in Transplant Hepatology at Mount Sinai. He completed a PhD in Health Policy and Management at the Fielding School of Public Health at UCLA in 2020.
Dr. Patel's career goal is to ensure that patients with advanced liver disease receive high-value care that optimizes their quality of life. His research goal is to understand ways that principles of palliative care can be integrated in management of these patients and their caregivers.
$i++ ?>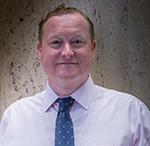 Christopher Woodrell
Christopher Woodrell, MD, MS is a health services researcher and board-certified internist and palliative care physician at the Icahn School of Medicine at Mount Sinai in New York City, where he is an appointed Assistant Professor. He is also Staff Physician within the Geriatric Research, Education and Clinical Center (GRECC) at the James J. Peters VAMC in the Bronx, NY. He received his Medical Doctorate, Internal Medicine Training, and Hospice and Palliative Medicine fellowship training at Mount Sinai.
Dr. Woodrell's career goal is to help improve quality of life experienced by people facing advanced liver disease and liver cancer. His research focus is developing and testing early palliative care interventions for people with hepatocellular carcinoma and their family caregivers. He completed undergraduate training in biochemistry at Swarthmore College in Pennsylvania.
$i++ ?>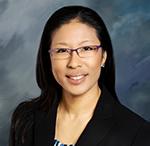 Mina Rakoski (Moderator)
Mina Rakoski is a Transplant Hepatologist at Loma Linda University Health. She completed her medical education at Jefferson Medical College in Philadelphia, her residency at Cedars-Sinai Medical Center in Los Angeles and her Gastroenterology and Transplant Hepatology Fellowships at University of Michigan in Ann Arbor. During her time at University of Michigan, she attained her Master of Science in Health and Health Care Research through the Rackham Graduate School.
Dr. Rakoski has a clinical and research interest in palliative care for patients with cirrhosis and hepatocellular carcinoma. She has a dual appointment in both Gastroenterology as well as Palliative Care at Loma Linda. She has started a hepatology palliative care clinic where she is able to provide integrated hepatology and palliative care services including in-office therapeutic paracentesis for patients with advanced liver disease. She is a co-investigator on a multicenter study funded by Patient-Centered Outcomes Research Institute (PCORI), which is investigating a novel approach of integrating palliative care into subspecialty clinics. She has written several review articles on palliative care in liver disease as well as presented on this topic at national conferences.
$i++ ?>
Key:
Complete
Next
Failed
Available
Locked
Palliative Care: What It Is and When To Use It
Open to view video.
Open to view video.
Presenters: Lissi Hansen, PhD, Arpan Patel, MD and Christopher Woodrell, MD Moderator: Mina Rakoski, MD, MSc
4 Questions
Please complete the following evaluation form to share your feedback on this activity.