2019 Webinar: New Insights Into the Pathogenesis and Management of Cystic Fibrosis-Related Liver Disease
5 (1 vote)
Recorded On: 09/24/2019
Our understanding of liver disease pathogenesis and manifestations in cystic fibrosis is evolving, as ongoing research and clinical experience expands. This webinar will provide updates on current understanding of CLFD pathogenesis, on strategies for diagnosis and monitoring, and on management of CFLD complications. We will utilize a live webinar format that will be recorded for on-demand viewing on LiverLearning®.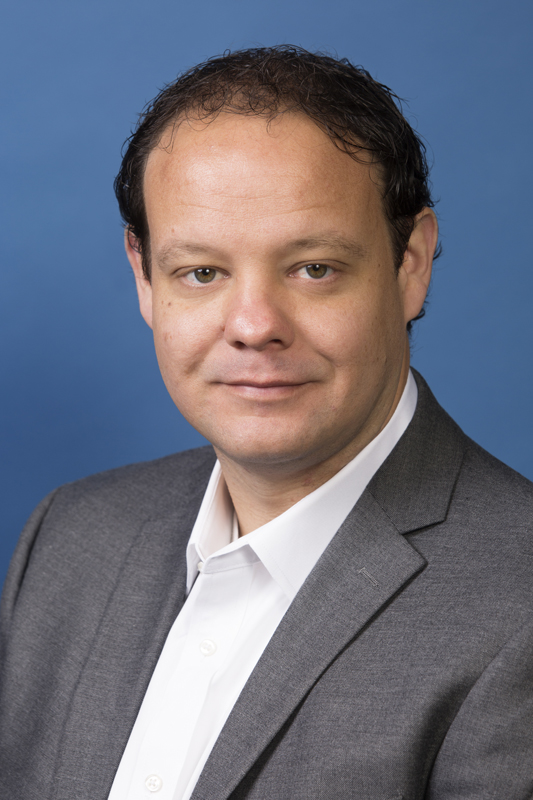 A. Jay Freeman
Dr. Freeman is an Associate Professor of Pediatrics in the Gastroenterology, Hepatology and Nutrition Division at Emory University and Children's Healthcare of Atlanta. He serves as the Director of Digestive Health for the Emory Children's Cystic Fibrosis Program and Director of the Advanced Pancreatic Care Program at CHOA. He completed his pediatric residency at the University of Mississippi's Batson's Children's Hospital and received his training in pediatric gastroenterology and hepatology at Emory University.
As part of his clinical role Dr. Freeman oversees a dedicated CF clinic that serves patients with CF experiencing GI and liver disease including evaluation for liver transplantation. He is an active member of CFLD-NET with special interest in biomarkers and elastography as modalities to determine disease progression. Additionally, he is a member of the joint NASPGHAN-ESPGHAN committee tasked on defining and classifying CFLD, serves on the NASPGHAN Pancreas and CF committee, is the GI/Liver advisor on the CF Patient Registry-PHIs linkage project, and is a national primary investigator for the CF Foundation sponsored GALAXY Study which includes 26 sites across the United States. Most recently he was the lead author on the only manuscript that addresses the multi-disciplinary approach to pre- and post-transplant care for patients with CF undergoing liver transplantation.
$i++ ?>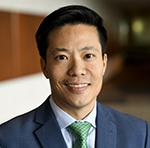 Daniel H. Leung (Moderator)
Dr. Daniel H. Leung is an Associate Professor of Pediatrics within the Division of Gastroenterology, Hepatology, and Nutrition at Baylor College of Medicine and Director of Hepatology and Liver Transplant Medicine at Texas Children's Hospital. He is devoted to the study and care of children with chronic fibroinflammatory liver diseases, with an emphasis on cystic fibrosis related liver disease and viral hepatitis. Dr. Leung was awarded a 3-year Developing Innovative Gastroenterology Specialty Training (DIGEST) grant by the CF Foundation in 2014 to further develop clinical and research expertise in the gastroenterological and liver care of people with CF.
He currently serves as an investigator on the steering committee of the multi-center CF Liver Disease Network where he has focused on non-invasive measures of liver fibrosis (serum biomarkers and imaging) in children with CFLD. Dr. Leung's academic interests include the etiopathogenesis of CFLD, novel therapies to reverse liver fibrosis or portal hypertension in CF and optimizing pre and post liver transplant outcomes of children with CF and liver disease.
$i++ ?>
Michael R. Narkewicz (Moderator)
Michael R. Narkewicz, MD, earned his medical degree from the University of Vermont in 1983. He completed his Pediatric Residency training at the University of Colorado School of Medicine in 1986. In 1989, he completed his Fellowship in Pediatric Gastroenterology and Nutrition at the University of Colorado School of Medicine, which also included two years of research as a Pediatric Scientist Training Program Fellow in Meudon-Bellevue, France.
Dr. Narkewicz joined the faculty of the Department of Pediatrics at the University of Colorado School of Medicine and Children's Hospital Colorado in 1989. He was appointed Professor of Pediatrics in 2003 and was awarded tenure in 2015. He was the Medical Director of the Pediatric Liver Center from 1998-2017 and Medical Director of the Liver Transplantation Program at The Children's Hospital from 1998-2015. He served as the Director of the Fellowship Program in Pediatric Gastroenterology from 2005 to 2013 and as the Director of Clinical Services in Pediatric Gastroenterology from 2006-2011. He was the Associate Dean for Pediatric Clinical Affairs and Associate Medical Director for Pediatric Services for the University of Colorado School of Medicine and University of Colorado Medicine from 2011-2017. He was the Medical Director for Ambulatory Care at Children's Hospital Colorado from 2011-2018. In 2017 he was named Executive for Strategic Provider Partnerships at Children's Hospital Colorado.
Dr. Narkewicz is nationally recognized for his expertise in pediatric hepatology and liver transplantation. His research interests include clinical studies in children with cystic fibrosis liver disease, pediatric chronic viral hepatitis biliary atresia, Fontan associated liver disease, hematologic and immunologic complications following pediatric liver transplantation, and clinical trials in acute liver failure and cystic fibrosis liver disease. Dr. Narkewicz is Principal Investigator of the Cystic Fibrosis Liver Disease Network leading 3 studies focused on identifying markers to predict the development of advanced CF liver disease including PUSH, ELASTIC and a proteomic study.
$i++ ?>
Key:
Complete
Next
Failed
Available
Locked
New Insights Into the Pathogenesis and Management of Cystic Fibrosis-Related Liver Disease
Open to view video.
Open to view video.
Presenter: A. Jay Freeman, MD; Daniel H. Leung, MD, FAASLD and Michael R. Narkewicz, MD, FAASLD Moderator: Daniel H. Leung, MD, FAASLD and Michael R. Narkewicz, MD, FAASLD
4 Questions
Please complete the following evaluation form to share your feedback on this activity.