2019 Webinar: Early Liver Transplantation in Alcoholic Hepatitis
4.67 (3 votes)
Recorded On: 07/24/2019
Alcoholic hepatitis has high short-term mortality with limited medical therapeutic options. Liver transplantation remains controversial for this indication given inability of these patients to meet six months of sobriety. Despite emerging data on early liver transplant as salvage therapy for severe alcoholic hepatitis, barriers remain on the acceptance of this option in the routine clinical care of these patients. We will utilize a live webinar format that will be recorded for on-demand viewing on LiverLearning®.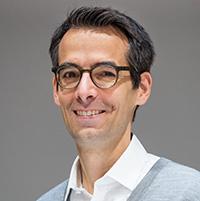 Alexandre Louvet
Alexandre Louvet, MD is professor of hepatology in the gastroenterology department of the University Hospital of Lille, France, headed by Prof. Philippe Mathurin. He earned his medical degree from the University of Lille. He received his PhD degree after a fellowship in the Institut Mondor de Recherche Biomédicale in Créteil, France, where he worked on the role of the endocannabinoid system in alcoholic liver disease in mice. His clinical interests include alcoholic liver disease, non-alcoholic fatty liver disease, hepatocellular carcinoma and viral hepatitis.
He is involved in both clinical and basic research. His main topic in research is alcoholic hepatitis (natural history, treatment, disease modeling, transplantation, and pathophysiology). He has published several papers on the management of patients with severe alcoholic hepatitis. He is a member of the governing board of the French Association for the Study of the Liver (AFEF), of the editorial board of the Journal of Hepatology and a reviewer for several journals specialized in hepatology.
$i++ ?>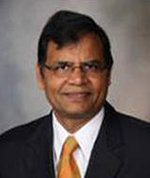 Ashwani K. Singal
Ashwani K. Singal, MD, MS, AGAF, FACG, FAASLD is a professor of medicine at the University of South Dakota Sanford School of Medicine and transplant hepatologist at the Avera transplant institute. In addition, he also directs the hepatology elective course for the senior medical students at the Sanford Medical School and is Chief of clinical research affairs at the Avera transplant institute.
With clinical and translational research interests in alcoholic and non-alcoholic fatty liver diseases, renal injury in cirrhosis, and porphyria, Dr. Singal's research has been funded by the American College of Gastroenterology, National Institute of Health, and pharmaceutical industry. He has over 200 original peer reviewed articles in national / international journals and book chapters. He is on the editorial board of many journals including Liver Transplantation, co-editor in chief for Translational Gastroenterology Hepatology, and associate editor for Digestive Liver Disease, PLoS one, Journal of Clinical Translational Hepatology and Journal of Clinical and Experimental Hepatology. Apart from reviewing research grants and scientific research abstracts for the AGA and AASLD, Dr. Singal is on the study section for the NIH. He is lead author on practice guidelines for alcoholic liver disease, has co-authored guidelines on vascular disorders of the liver and is currently involved in writing guidelines on nutritional management of patients with cirrhosis. Dr. Singal has been awarded the prestigious Edgar Achkar Visiting Professorship by the ACG and also chairs the special interest group on Alcohol-associated Liver Disease of the AASLD.
$i++ ?>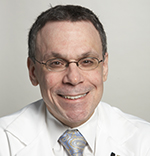 Thomas Schiano (Moderator)
Dr. Thomas D. Schiano has a clinical background in hepatology, gastroenterology and clinical nutrition. He has expertise in the management of persons with cirrhosis and other acute/chronic liver diseases, and in caring for patients prior to and after liver transplantation. Dr. Schiano has varied clinical research interests including alcohol-related liver disease, nutritional aspects of liver disease, recurrence of disease post-liver transplantation, living donor liver transplantation, and management of the complications of cirrhosis. In addition, he is involved in the care of patients pre- and post-intestinal transplant. He is a member of the liver thrombosis program, an international referral center for adults and children with difficult to diagnose and unique blood clotting disorders affecting the liver and the intestines.
Dr. Schiano is a UNOS-certified Liver Transplant physician, and is board certified in clinical nutrition, gastroenterology and transplant hepatology. Dr. Schiano completed fellowships in Hepatology and Liver Transplantation at The Mount Sinai Hospital, Gastroenterology at Temple University Hospital, and Clinical Nutrition at Memorial Sloan-Kettering Cancer Center. He completed a residency and chief residency in internal medicine at Maimonides Medical Center.
Dr. Schiano is Professor of Medicine, Medical Director of Adult Liver Transplantation and Director of Clinical Hepatology at the Recanati/Miller Transplantation Institute. He is also Medical Director of the Intestinal Transplant program.
$i++ ?>
Key:
Complete
Next
Failed
Available
Locked
Early Liver Transplantation in Alcoholic Hepatitis
Open to view video.
Open to view video.
Presenters: Alexandre Louvet, MD, PhD and Ashwani K. Singal, MD, MS, FACG, FAASLD Moderator: Thomas D. Schiano, MD, FAASLD
4 Questions
Please complete the following evaluation form to share your feedback on this activity.