2019 Webinar: Challenges in Antiviral Therapy for Hepatitis C
5 (2 votes)
Recorded On: 07/23/2019
Management of HCV after therapy has complexity if patients continue to engage in high risk activities, are at risk for advanced liver disease progression or have failed first line therapy. In addition, these complexities are especially important to consider as HCV therapy moves outside of subspecialty care. We will utilize a live webinar format that will be recorded for on-demand viewing on LiverLearning®.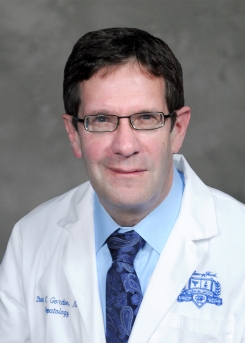 Stuart C. Gordon
Dr. Gordon is a Professor of Medicine at Wayne State University School of Medicine and Director, Division of Hepatology, at Henry Ford Hospital. He received his training in clinical hepatology at the University of Miami, under Drs. Leon and Eugene Schiff. His major research interest is in the epidemiology and treatment of viral hepatitis. He has authored or coauthored over 200 papers, reviews and chapters, serves on several NIH Study Sections, and serves on the editorial board of Clinical Gastroenterology and Hepatology. Dr. Gordon is currently an appointed member of the AASLD-IDSA Hepatitis C Guidance Committee.
In collaboration with the Centers for Disease Control, Dr. Gordon is the Principal Investigator of the multicenter CHeCS (Chronic Hepatitis Cohort Study) that examines the health burden, natural history, epidemiology and treatment challenges posed by chronic viral hepatitis in the United States. He also serves as Principal Investigator of the Fibrotic Liver Disease (FOLD) consortium of 11 US medical centers that collectively serve 4.2 million patients, and which examines the prevalence, natural history, treatment uptake/response, and clinical outcomes of patients with Primary Biliary Cholangitis (PBC) in the United States.
$i++ ?>
Joseph Lim
Dr. Lim is a Professor of Medicine in the Section of Digestive Diseases at Yale University, where he serves as Director of the Yale Viral Hepatitis Program. He is a graduate of the Feinberg School of Medicine at Northwestern University (Chicago, Illinois, USA), and completed training in Internal Medicine at Yale University (New Haven, Connecticut, USA), and Gastroenterology and Hepatology at Stanford University (Palo Alto, California, USA).
In his role at the Yale Liver Center, he directs an active clinical trials program evaluating novel investigational agents for hepatitis B, hepatitis C, and NASH. He serves on the national EPIC Gastroenterology Specialty Steering Board, the steering committee of HCV-TARGET, and on the AASLD HCV SIG Steering Committee.
$i++ ?>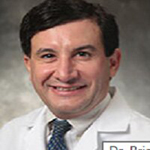 Brian Pearlman
Brian L. Pearlman, MD is Medical Director for Wellstar Atlanta Medical Center's Center for Hepatitis C in Atlanta Georgia. He is also Professor of Medicine at the Medical College of Georgia and Professor of Medicine at Emory School of Medicine. Dr. Pearlman completed his medical degree at the University of Miami, Florida and his post-graduate training included both Diagnostic Radiology at University of Texas-Southwestern and Internal Medicine at Baylor University-Dallas, Texas.
Dr. Pearlman is Faculty for the American College of Physicians (FACP), Fellow of the American Association for the Study of Liver Diseases (FAASLD), and members of the American Academy of HIV Medicine, and the American Gastroenterological Association. He sat on the Board of Directors for The American Liver Foundation's Southeast Chapter. Dr. Pearlman is widely published in leading journals such as The Lancet, Gastroenterology, HEPATOLOGY, The American Journal of Gastroenterology, The Lancet Infectious Disease, Clinical Infectious Diseases and The American Journal of Medicine.
Dr. Pearlman is active in both patient care and in teaching physicians. He has been the recipient of numerous teaching awards, and also an active investigator in multiple hepatitis C-related trials, some of which are in collaboration with the CDC's Division of Viral Hepatitis.
$i++ ?>
Nancy Reau (Moderator)
Nancy Reau, MD, FAASLD is currently associate director of Solid Organ Transplantation and Section Chief of Hepatology at Rush University Medical Center. Dr Reau's research interest is in viral hepatitis drug development as well as utilization. She has authored or co-authored more than 100 peer-reviewed articles, invited reviews, editorials and online programs, as well as several book chapters, and two books. She is the editor-in-chief for Clinical Liver Disease, the AASLD multimedia journal. She was one of the original authors of the AASLD/IDSA hepatitis C guidance document.
Dr. Reau is currently a member of the steering committee for the Hepatitis C Special Interest Group for the AASLD and is a member of the gastroenterology writing committee for the American Board of Internal Medicine.
$i++ ?>
Key:
Complete
Next
Failed
Available
Locked
Challenges in Antiviral Therapy for Hepatitis C
Open to view video.
Open to view video.
Presenters: Stuart C. Gordon, MD, FAASLD; Joseph Lim, MD, FAASLD and Brian Pearlman, MD, FAASLD Moderator: Nancy Reau, MD, FAASLD
4 Questions
Please complete the following evaluation form to share your feedback on this activity.