2018 Webinar: Role of Diet and Exercise in the Management of NAFLD
5 (2 votes)
Recorded On: 04/24/2018
In this webinar, we will review the role of diet and exercise in the management of NAFLD. Specifically, we will overview the data in support of specific nutritional programs and physical activity regimens that have been shown to improve histologic components of NAFLD and NASH. Lastly, we will outline the remaining knowledge gaps and barriers related to lifestyle interventions in the treatment of NAFLD/NASH.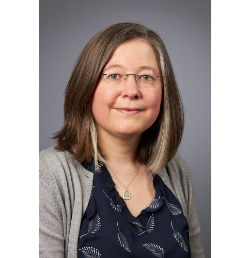 Michelle Long
Michelle T. Long, MD, MSc is a physician-scientist with an expertise in Nonalcoholic fatty liver disease (NAFLD), and an Associate Professor of Medicine at Boston University. She completed her clinical training at Massachusetts General Hospital and Boston Medical Center. Dr. Long is the Director of the NAFLD Research Center and the Director of Clinical Research for the Section of Gastroenterology and Hepatology. Her clinical and research interests center on the relationship between NAFLD and cardiovascular disease. Dr. Long is primarily interested in patient-oriented research investigating fibrosis and inflammation in patients with NAFLD and in imaging and risk stratification strategies for hepatic fibrosis. Dr. Long has projects at Boston Medical Center and at the Framingham Heart Study where she is the PI of a study evaluating the prevalence and risk factors for liver fat (steatosis) and fibrosis. In Framingham, she is investigating the clinical and genetic correlates of hepatic steatosis and fibrosis as measured by transient elastography.
$i++ ?>
Monica A. Konerman
Dr. Monica Konerman is a Clinical Lecturer in Internal Medicine in the Division of Gastroenterology and Hepatology at the University of Michigan. She is board certified in Transplant Hepatology and conducts clinical and health services research. Her areas of interest include NAFLD/NASH, liver transplant, and clinical risk prediction.

$i++ ?>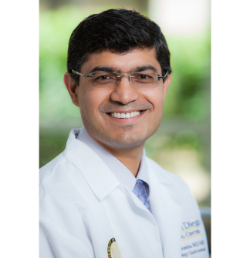 Rohit Loomba (Moderator)
Rohit Loomba, MD is a Professor of Medicine (with tenure), Director of Hepatology and Vice Chief, Division of Gastroenterology at University of California at San Diego. He is an internationally recognized thought leader in translational research and innovative clinical trial design in nonalcoholic fatty liver disease (NAFLD) and steatohepatitis (NASH) and non-invasive assessment of steatosis and fibrosis using advanced imaging modalities.
Dr. Loomba is the founding director of the UCSD NAFLD Research Center where his team is conducting cutting edge research in all aspects of NAFLD including non-invasive biomarkers, genetics, epidemiology, clinical trial design, imaging end-points and integrated OMICs using microbiome, metabolome and lipidome.
$i++ ?>
Components visible upon registration.